The 5 best large vans to buy in 2021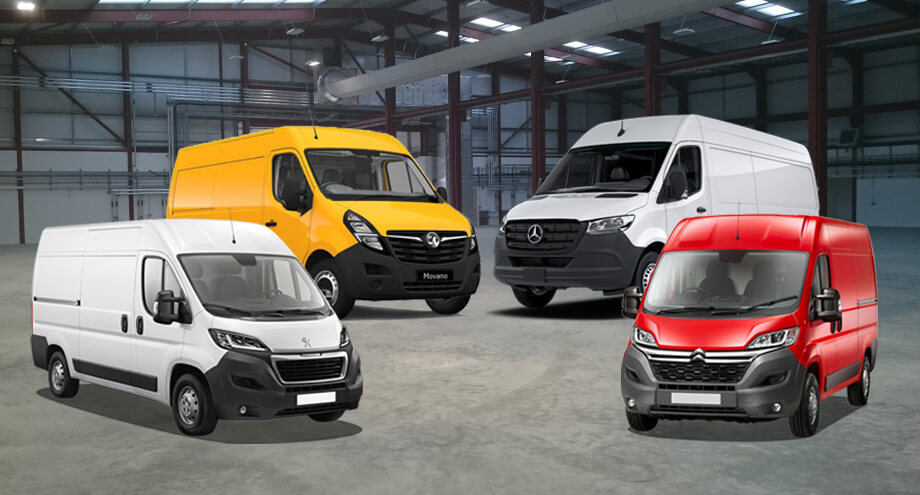 ---
Looking for a van for the biggest and toughest of tasks? Chances are you'll be looking for a large van. At Vansdirect we've looked at all of the large vans for sale in 2020 and chosen the 5 best on the market this year!
The five best large vans to buy in 2021
If you're looking for a van to take on the biggest, toughest tasks, a large model is what you need. Here's our pick of the best ones on the market this year.
Bigger vans are among the most popular ones out there, and that's hardly surprising when you consider how versatile these vehicles are. Most bigger versions come in three lengths with up to the same number of heights, plus you'll find a variety of body types and bespoke conversion options.
In fact, it can be hard even to know where to start! That's why we've put together this handy guide of our top five large vans.
5. Volkswagen Crafter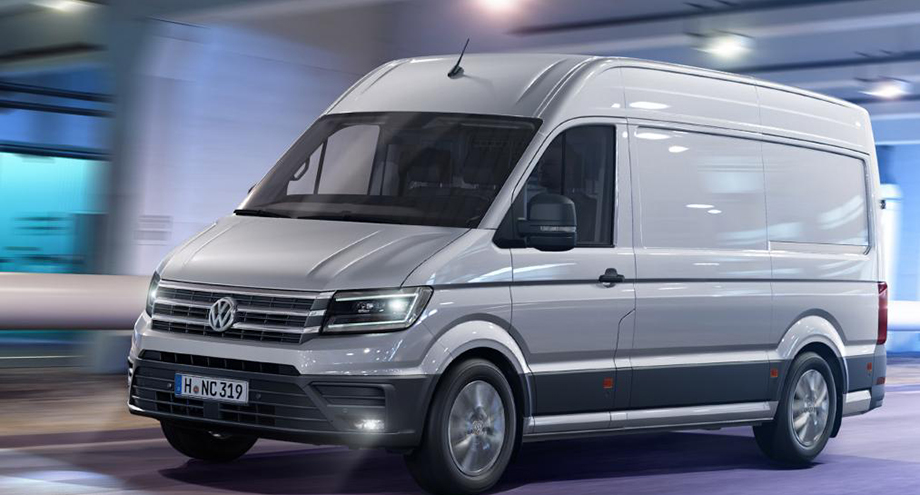 This model won Best Large Van in the Van of the Year 2021 awards from respected industry website What Car?, which we at Vansdirect sponsor.
VW vans are well known for their superb build quality, and the Crafter, a relatively new addition to the marque's line-up, is no exception. It's a surprisingly car-like drive, with a nimble feel plus responsive handling, and offering an excellent view of the road ahead. Indeed, its technology comes from the brand's passenger car range, hence the car-like quality. Equally, a string of the latest features and safety measures are at your fingertips.
4. Renault Master / Vauxhall Movano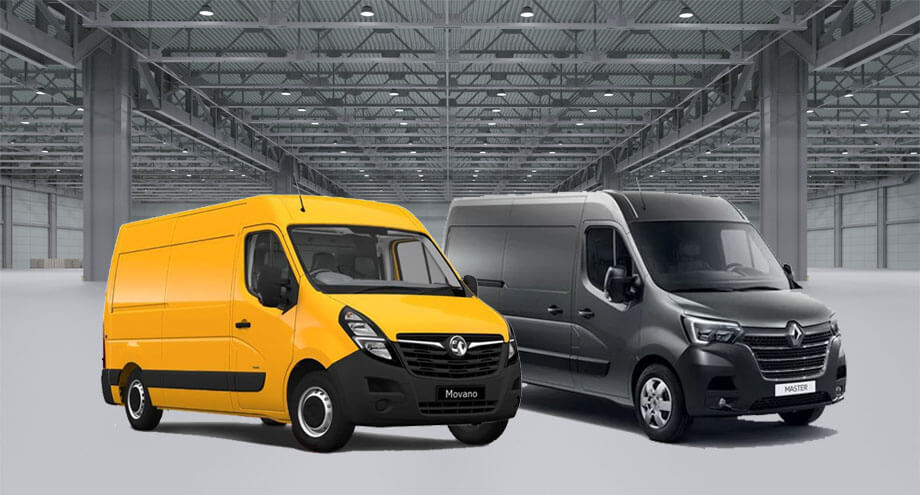 Named WhatVan? light commercial vehicles (LCV) of the year 2020, these sibling vans are all but identical, and both have been mainstays in this segment for decades. They have long been renowned for their great workhorse qualities, and could be described as the market's unsung heroes.
Now the latest facelifted Master and Movano models feature revised, more attractive styling, updated dashboards and instrument panels, a fully integrated touchscreen and more storage than their predecessors.
3. Citroen Relay / Peugeot Boxer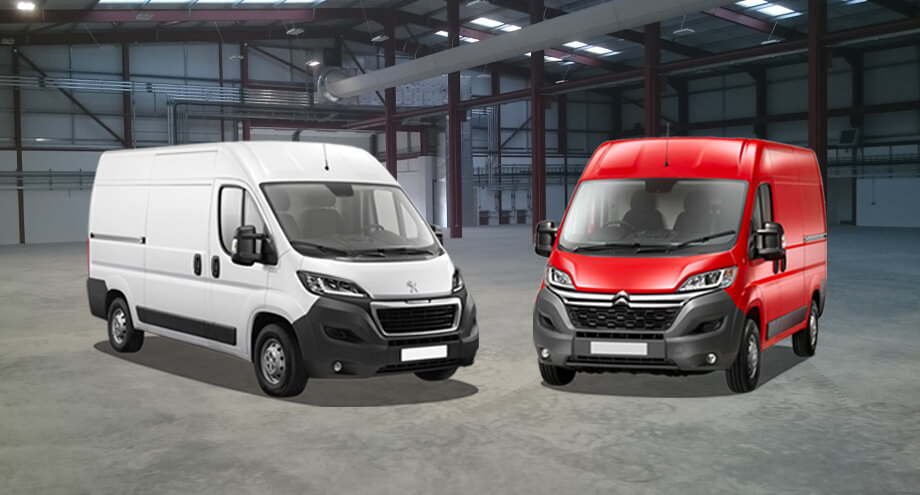 This is another pair of large-van siblings, and they come in no fewer than four van lengths with three heights and some of most generously equipped trim levels you'll find anywhere in this segment. And although they're pretty large vehicles, the Relay and Boxer are a doddle to park and position, with a tight turning circle and surprisingly nimble handling.
2. Ford Transit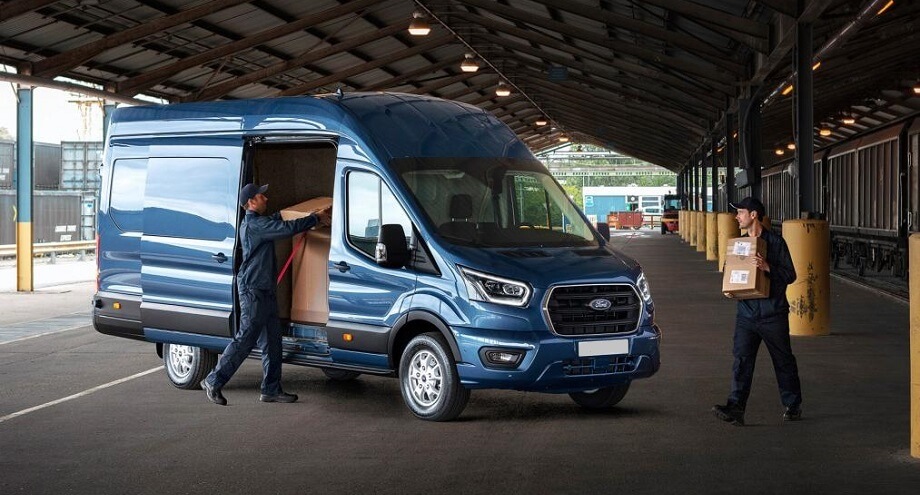 It's a brand synonymous with superior-quality large vans, and the Transit has been going since the 1960s, consistently improving over the decades to provide a hugely comfortable, reliable and practical big van to suit almost everyone's needs, with an incredible 450 variants available.
The latest facelift to the model has seen it benefit from a number of the latest technological features seen on Ford vans, while economy and payload have also improved.
1. Mercedes Sprinter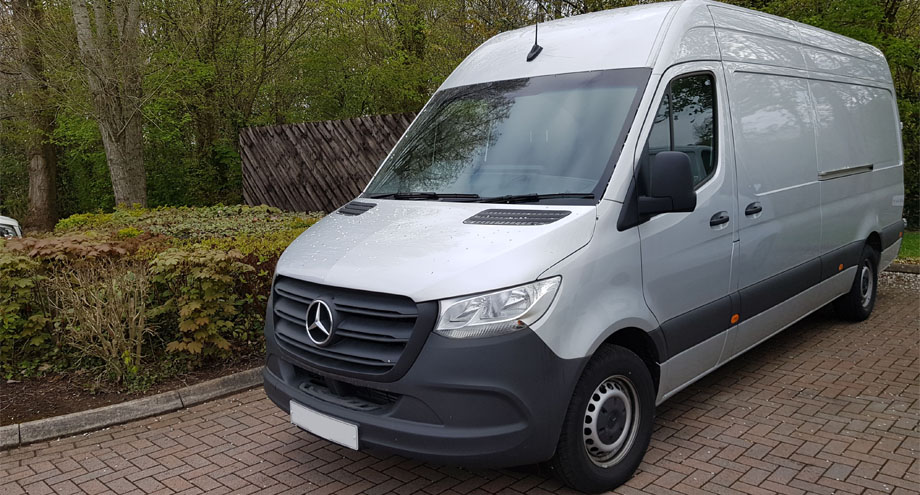 It'd have to be something pretty special to knock the Ford Transit off the top spot, and the Mercedes Sprinter is the van for the job. It offers all the cargo volume, payload and configurations you could want from a bigger model, while also showcasing a huge amount of tech from the outstanding Mercedes car line-up. There's a top-quality MBUX infotainment system, while the cabin is comfortable and refined; ideal for those long hours on the road.
The Sprinter van offers a choice of front or rear-wheel drive, and also has (as standard) some impressive connectivity features which are perfect for allowing van fleet managers to keep in touch with everything they could possibly need to know about every member of their fleet while they're on the road.
Access to a top-notch large vehicle with Vansdirect
If you're on the lookout for a big van, we at Vansdirect are here to help. We have an extensive line-up of brand new large vans for sale, all accessible thanks to cheap van finance packages available immediately, including van leasing, van contract hire and hire purchase. Just fill in a contact form or give us a call to learn more.
Want to hear more from Vansdirect? We're also on Facebook and Twitter!