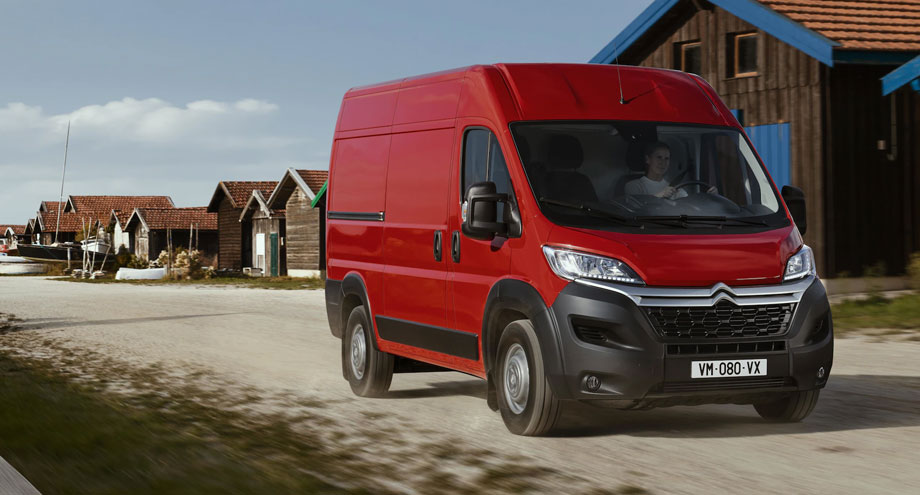 Citroen Relay Van Review and Specs 2020
Citroen vans are looking to boost its share in the van market with this improved version of their large van, the Citroen Relay. Vansdirect reveals all!
Ten Second Review of the Citroen Relay van
Sharing a platform with the Peugeot Boxer and Fiat Ducato, the Citroen Relay scores with keen pricing and strong equipment levels. If you thought this sector of the commercial vehicle market began and ended with the Ford Transit, you'll find the Citroen Relay offers a wholly convincing alternative, with features you wouldn't expect at this price point. Thanks to a fresh range of BlueHDi diesel engines, it's now more efficient too.
Background
If you're looking for a large van, the choices are dizzying. Many manufacturers all clamour for your money, each offering a range of several hundred model permutations that, when broken down, all do much the same thing. How on earth do you make a selection and have any confidence that it's the right one? Or, come to that, even a good one? The good news first. The van market has become so competitive in recent years that the dross has been shaken out. The other factor that's going to make choosing a big van so much easier is that there are basically just four fundamental vehicle families to choose from. You can go for the trusty Ford Transit van, the high-end Volkswagen Crafter or Mercedes Sprinter vans, the increasingly popular Renault Master / Vauxhall Movano / Nissan NV400 tie-up or the van we take a look at here, the Citroen Relay, also sold as Peugeot Boxer and Fiat Ducato. The Citroen Relay has been with us since 2007 but the latest model with its BlueHDi engine technology looks best set to crack some seriously big numbers in the UK sales charts.
Driving Experience
Citroen vans certainly haven't skimped when it comes to offering customers engine choices. It's common practice in this sector to offer one or two power outputs of the same basic turbodiesel engine. The Citroen Relay goes to battle armed with a range of three BlueHDi powerplants. Buyers get to choose from 110, 130 and 160PS units - and all are available mated to six-speed, all-synchromesh manual gearboxes. All engines are of 2.0-litre capacity and have been optimised for class-leading fuel economy. Citroen vans have also listened to feedback from existing Citroen Relay users who expressed a concern that road noise in the cabin was higher than the class benchmark and the latest Citroen Relay features redesigned shock absorber mountings to reduce the amount of suspension bump and thump entering the cabin. The brakes have been beefed up as well, with dimensional and tolerance changes to make them more effective. They're quieter in operation as well.
Summary of the Citroen Relay van
The Citroen Relay probably isn't going to be the first choice that springs to mind when you're building a preliminary shortlist for a large van, but it definitely deserves to be on your list. The basic van itself is extremely tough and well equipped, and from that point, you can specify a variety of options packs as required.
Citroen vans have clearly thought long and hard about reducing operator costs. The service intervals have gone out to two years or 30,000 miles. There's also a flexible warranty of 2 years/unlimited mileage or 3 years/100,000 miles, whichever comes first.
The standard Trafficmaster system is also a real boon, allowing operators to benefit from efficient vehicle routing, avoiding traffic delays, plus there's the security of stolen vehicle tracking in the event of vehicle theft. If you thought all vans were the same, perhaps it's time you concentrated on how the manufacturers differentiate their products. On that score, Citroen vans have done a great job with the new Citroen Relay. It deserves your attention.
New Citroen Relay vans for sale
Interested in a new Citroen Relay van? Look no further! Vansdirect have a wide range of new vans for sale and cheap van finance options including van leasing, contract hire and hire purchase.
Simply fill in a contact form or call us on 0800 169 69 95 to find out more!