Clean Air Zones and your business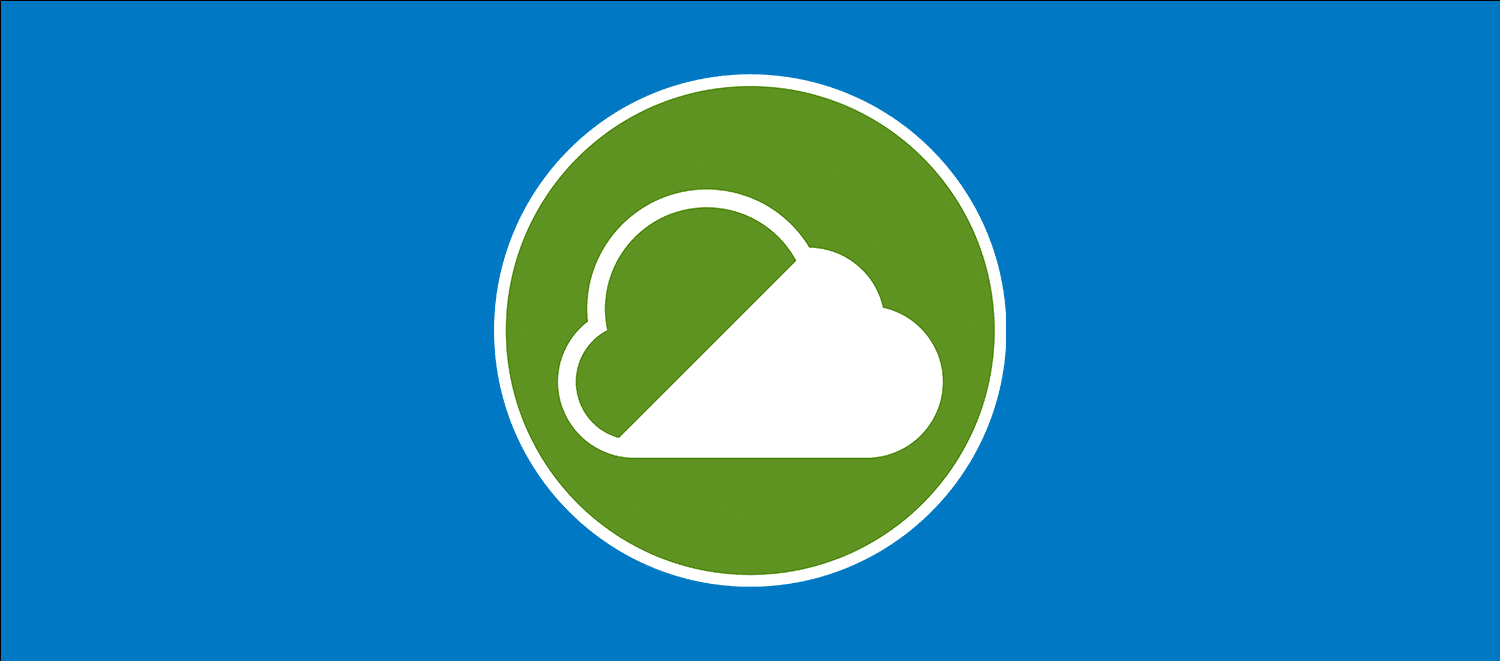 ---
In a bid to improve air quality, local authorities are introducing Clean Air Zones (CAZ) to many major cities across the country.
A CAZ can be confined to a single road or a part of a city. Each local authority may determine the level of restriction applied on that area, including which vehicles will be affected.
If vans are listed as a restricted vehicle type and yours exceeds the Clean Air Zone's emission standards, you'll have to pay a charge to drive through it.
Which vehicles will be affected by Clean Air Zones?
There are four classes of Clean Air Zone:
Class A - Buses, coaches, taxis and private hire vehicles
Class B - Buses, coaches, taxis, PHVs and heavy goods vehicles (HGVs)
Class C - Buses, coaches, taxis, PHVs, HGVs and light goods vehicles (LGVs)
Class D - Buses, coaches, taxis, PHVs, HGVs LGVs and cars
Buses, coaches and HGVs that meet Euro VI emissions standards must be exempt from any charges or restrictions.
Cars, vans and taxis that meet Euro 6 (diesel) or Euro 4 (petrol) emissions standards must be exempt from any charges or restrictions.
Ultra-low emission vehicles with a significant zero-emission range must be exempt from and charges or restrictions.
Which cities already have Clean Air Zones?
Bath
Bath has a Class C Clean Air Zone. This means buses, coaches, taxis, private hire vehicles, heavy goods vehicles, vans and minibuses must all meet the minimum emission standard to avoid charges.
Non-compliant vans, taxis and minibuses will be charged £9 a day, whilst non-compliant trucks, lorries, coaches and buses face a daily charge of £100.
Birmingham
Birmingham has a Class D Clean Air Zone. This means cars and motorcycles as well as buses, coaches, taxis, private hire vehicles, heavy goods vehicles, vans and minibuses must all meet the minimum emission standard to avoid charges.
Restrictions apply to all roads within Birmingham's A4540 Middleway Ring Road, except the ring road itself. Cars, vans and taxis will face an £8 daily charge, while HGVs, buses and coaches will have to pay £50 per day.
Many more cities will implement Clean Air Zones later in 2021 and 2022, with London's existing Ultra Low Emission Zone (ULEZ) set to expand from 25th October 2021.
Which cities have planned Clean Air Zones?
Bradford
Bradford City Council is planning to introduce a Class C CAZ in October 2021 that covers the majority of Bradford and Shipley. Non-compliant vehicles will face daily charges of up to £50. The implementation is dependent on a £60m Government grant.
Leicester
Leicester City Council wants to implement a Class B CAZ around the city's inner ring road by the end of Summer 2021.
Manchester
Greater Manchester's Mayor has said that no private vehicle charging scheme will be implemented as part of any air quality measures. However, Transport for Greater Manchester suggested a CAZ is still under consideration but will likely apply to private-hire vehicles, buses and HGVs. This is to be expected by Spring 2022.
Newcastle
Final proposals are in place right now for a CAZ in Newcastle city centre, affecting buses, coaches and lorries, plus vans and taxis. Private cars will not be affected.
The introduction is delayed, in part, due to a legal dispute over the supply of ANPR cameras for the scheme.
Non-compliant HGVs, buses and coaches are to be charged £50; taxis and vans will be charged £12.50.
Portsmouth
The Government approved Portsmouth's proposals for a Class B CAZ in March 2020 and the City submitted its final plan to Government in December 2020. The CAZ is expected in November 2021.
Sheffield
Sheffield plans to implement a Class C CAZ in 2021, affecting a zone on the inner ring road surrounding the city centre. Proposed charges are £50 a day for buses, coaches and HGVs, £10 a day for taxis and private hire vehicles and £10 a day for vans and light commercial vehicles above 3.5 tonnes.
Sheffield Council is seeking £40 million in Government funding to support affected businesses and taxis to help upgrade their vehicles. The council expected to implement the zone in early 2021, but the plans were put on hold as a result of the Coronavirus pandemic.
How do I know if my van meets minimum emission standards?
Every van in a Clean Air Zone must meet Euro 6 (diesel) and Euro 4 (petrol) emission standards in order to drive freely, without being charged.
You can find your van's emission standard in your vehicle logbook or from your vehicle's manufacturer.
How do I check and pay a CAZ charge?
If you've travelled within an active Clean Air Zone, you must pay the charge within 7 days. If you do not pay the charge in time, you'll get a Penalty Charge Notice (PCN).
You can check if you'll need to pay a charge for your van before you drive in a Clean Air Zone. As a business with a fleet, you can check and pay for multiple vehicles. Use the online service here to check or pay a charge in a Clean Air Zone.
The maximum payment that can be made in a single transaction is £5,000. Payments that exceed this limit will need to be split into separate transactions.
What if I'm a business with multiple vehicles?
Businesses that own or manage two or more UK registered vehicles can set up an account to check and pay charges for multiple vehicles. You can create an account when you check or pay online on the Government's website, here.
To create an account you'll need:
- Your company name,
- An email address.
Once your account is set up, you can:
- Upload multiple number plates from a spreadsheet (CSV) or add them one by one,
- View what each vehicle will be charged in each clean air zone,
- Manage your vehicles - add and remove them,
- Add up to 10 team members to help manage the account,
- Set up an agreement to pay by bank account, ready for when charging starts,
- View maps of the Clean Air Zones, see when they are live and find out about exemptions.
What is the full list of exemptions from CAZ charges?
There are some national and local exemptions from the charge. You are automatically entitled to a national exemption, and do not have to pay a charge, if you have:
- A vehicle that's ultra-low emission,
- A disabled passenger tax class vehicle,
- A disabled tax class vehicle,
- A military vehicle,
- A historic vehicle,
- A vehicle retrofitted with technology accredited by the Clean Vehicle Retrofit Accreditation Scheme (CVRAS),
- Certain types of agricultural vehicles.
How will Clean Air Zones affect your business?
For businesses that include fleets, Clean Air Zone charges need to be greatly considered. Over time, the continuous expense could hugely impact your outlay.
Figures aren't readily available for the total number of vans that will be impacted by the introduction of CAZs, but it's likely to be substantial on a national level.
According to Birmingham City Council, around 60% of the 200,000 vehicles that pass through their city centre daily don't meet the required emissions standards of Euro 6 for diesels and Euro 4 for petrol cars and vans. Additionally, the Mayor of London's office estimates that around 35,000 light commercial vehicles will be affected by the expansion of the ULEZ every day.
To avoid great long-term expense, many fleet industry experts would argue that now's the time to organise your vans, if you haven't already, especially if you operate in or around any of the UK's major cities. Ensuring your fleet is exempt from CAZ charges could be a key move for your business.
Should I switch my business to electric?
From a cost point of view, it may really make sense. From CAZ charge exemptions and Government incentives to lower running costs and the possibility of free parking, electric vans can make a real difference to how much you're spending to keep your business moving.
Plus, with the UK's infrastructure to support EVs set to grow too, owning an electric van is becoming more convenient and therefore appealing to businesses. Click here to read our Guide To Electric Vans - Everything You Need To Know.
Don't just take our word for it though. We asked CEO and co-founder of Dropless.co.uk, Christian Duncan, what his thoughts were after receiving an all-electric Renault Kangoo into his fleet from Vansdirect:
What made you choose an electric van?
Sustainability and amazing customer service are at the core of Dropless and we're always pushing to do the right thing. Environmentally, it makes sense to us to move to electric.
You use waterless wash methods and non-toxic solutions - is sustainability part of your thinking and how hopeful are you that electric vans can play a part in that?
Exactly. We save over 150-300 litres of clean drinking water for every wash and we don't want to stop there.
We are pushing to be a B-Corp organisation and the road to electric plays a huge part of that. We are hoping that by 2025 we will be fully electric.
How long have you had the Renault Kangoo and how are you finding it so far?
A couple of months now and it has been brilliant. The biggest hurdle by far is charging infrastructure as our fleets span across the UK... however, we're working on solutions at the moment and the big players such as Shell are all setting up for the consumer shift to come. Exciting times.
What are the pros and cons when compared to your other non-electric vehicles?
We save huge amount on fuel costs - that's a given. But for us it's doing the right thing and choosing green!
Do you think you'll increase the number of electric vans you hold in your fleet?
100% - 2025 here we come.
What made you choose Vansdirect?
The support from the team, Liam and Amanda to be specific, have been brilliant. They have helped me explore options available to us and have always delivered on time.
Thank you, Christian, for speaking to us.
______________________
Electric Vans at Vansdirect
At Vansdirect, we have an extensive range of electric vans for you to choose from. We're more than happy to talk you through the models available and help you come to a decision based on your particular needs.
Even if you're still not sure about switching to an electric commercial vehicle option, we can show you a specific cost comparison between electric and conventional fuel, based on your business needs.
With fantastic finance options available too, from leasing and contract hire to hire purchase, we offer you great flexibility.
Get in touch today or submit your details online for a free no obligation quote - our friendly team of experts are ready to help you and your business.