UK new van market dips in June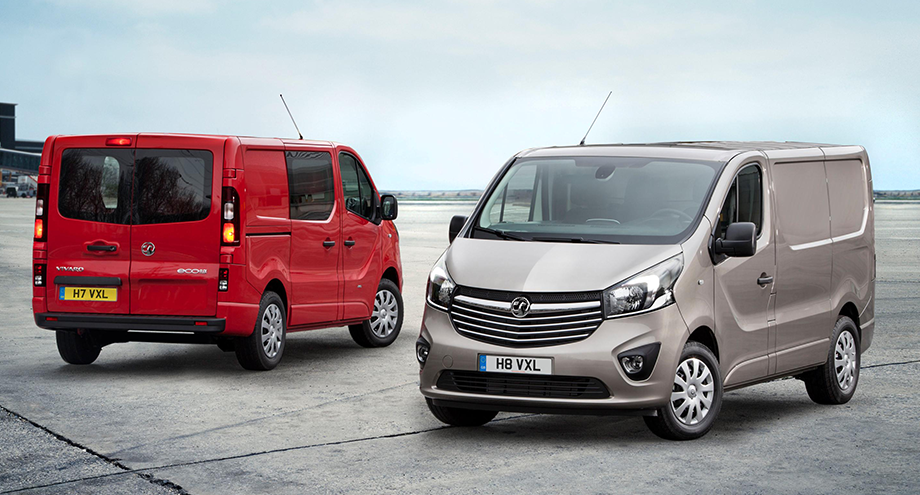 ---
The UK new van market saw a decline in registrations last month of 5.8 percent in comparison with June 2017, following from two successive months of growth in April 2018 and May 2018, Vansdirect reveals all!
Statistics released by the Society of Motor Manufacturers and Traders (SMMT) have discovered a decrease of 5.8 percent in new van registrations in June 2018 in comparison with June 2017. In total 35,182 new van registrations were made last month in comparison with 37,349 for the same period last year.
New van registrations
The decline of 5.8 percent in June 2018 follows two consecutive months of inclines, the biggest casualties last month were small vans which experienced a decline of 18.2 percent in new van registrations. Medium vans also declined 7.3 percent last month, whilst it was a similar story for large vans which declined 6.4 percent from June 2017. It wasn't all doom and gloom last month, with pick-ups experiencing an incline of 4.1 percent.
SMMT Chief Executive, Mike Hawes pointed to the impact of Brexit affecting business confidence:
"UK van registrations have fluctuated throughout the first half of this year, reflecting variable buying cycles which are a natural feature of the market. Despite this and recognising the fact that demand is still at a historically high level, the overall trend is downwards, with Brexit uncertainty and its negative effect on business confidence threatening long-term growth."
June's best-selling new vans
The top-ten selling vans from last month were the same as May albeit in a very different order. However Ford vans continued to lead the way, in May they had the top two placed new vans in the table, this stretched to three in June with the Ford Transit Connect moving up one place to third in the table to join the unmoved Ford Transit Custom and Ford Transit in first and second places respectively. Ford vans also had the only pick-up in the top ten last month in the form of the unmoved Ford Ranger, another excellent month for the dominant brand in the UK new van market.
Elsewhere it was a particularly strong month for the Vauxhall Vivaro, which moved up six places from May to fourth place in the table. It was a different story for the iconic Mercedes Sprinter which fell 5 places to tenth in the table, as buyers wait in anticipation for the new Mercedes Sprinter to join the market. Also on the decline last month was the Volkswagen Transporter van which fell 3 places to sixth in the table. A smaller dip was experienced by the Peugeot Boxer which fell two places to ninth in the table last month. The top ten was completed by sister vans in the form of the Peugeot Partner and Citroen Berlingo, moving up one place and two places to fifth and seventh places in the table respectively.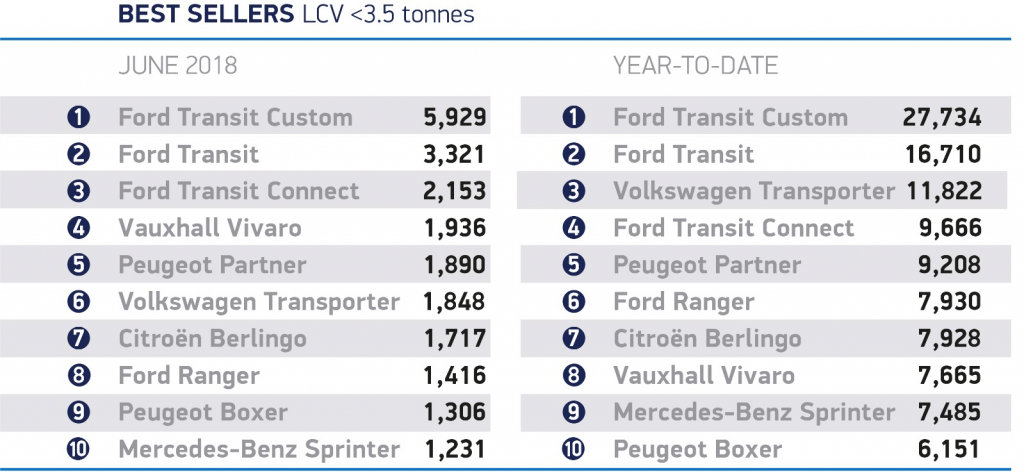 Get your new vans direct from Vansdirect
Vansdirect has all of the top ten selling new vans in the UK from last month in stock, with cheap van finance options to suit your requirements. Choose from van leasing, contract hire and hire purchase to finance your brand new van from Vansdirect, interested? Simply fill in a contact form online or call us on 0800 169 69 95 to get the ball rolling today! We also offer cars!