UK new van market increases for second consecutive month in May!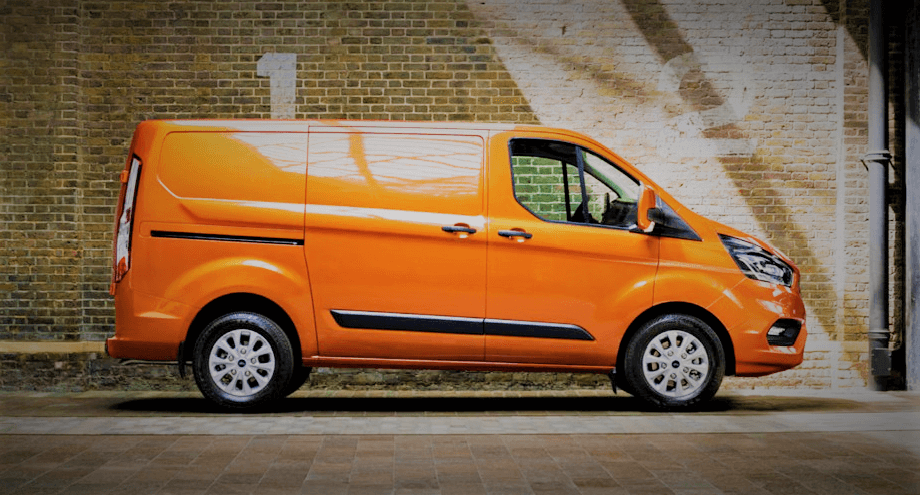 ---
The UK new van market warmed up in May 2018, with an increase in demand of 2.4 percent in comparison with the same period last year. Representing a second consecutive month of increases, following on from a 3.9 percent increase in April 2018. Vansdirect reveals all!
Statistics released by the Society of Motor Manufacturers and Traders (SMMT) have revealed an increase of 2.4 percent in new van registrations in May 2018 in comparison with May 2017. In total, 27,639 new van registrations were made last month in comparison with 26,982 over the same period in 2017, with demand still high for new 18-plate vans.
New van registrations
The increase in May follows on from an increase of 3.9 percent in April, SMMT Chief Executive Mike Hawes was reassured to see stability in the new van market, commenting:
"It's reassuring to see a bit of stability in the van market. Variations in buying cycles are a natural feature and, despite the year-to-date decline, it's important to remember that demand remains at a historically high level. Barring any unforeseen shocks, we expect the rest of the year to follow a similar pattern, in line with forecasts. To drive long-term growth, however, we need the right economic conditions to give businesses the confidence to invest in their fleets."
It wasn't all good news last month, small vans were the biggest casualties, experiencing a 21 percent decline in registrations, a reversal of fortunes from April where demand increased by 11 percent. Also on the decline albeit on a much smaller scale were pick-up vans which fell 2.6 percent last month. At the other end of the scale, medium vans were the biggest beneficiaries last month following a 9.2 percent increase in April with a staggering 21.5 percent increase last month. Large vans remained the biggest sellers last month however with 17,349 registrations representing a 2 percent increase in comparison with May 2017.
May's best-selling new vans
There were some changes in the top-ten selling vans last month, however the UK's four best-selling new vans remained the same as April, with Ford vans continuing to dominate with the Ford Transit Custom, Ford Transit and Ford Transit Connect in first, second and fourth places respectively. The only van stopping an all Ford vans top three was the Volkswagen Transporter in third place. The Mercedes Sprinter took the final spot in the top five last month, moving up three places in the table from eighth in April. It was a different tale for the Citroen Berlingo which fell four places from fifth in April to ninth in May, whilst its sister van, the Peugeot Partner remained consistent in sixth place.
Ford vans weren't finished with the three top ten entries previously mentioned, there was also room for a fourth in the form of the Ford Ranger which fell one place to eighth in the table last month, another impressive month for Ford vans nonetheless. The Ford Ranger was displaced in seventh by the Peugeot Boxer, which rose two places from ninth in the table in April. Taking the final spot in the top ten was a new entry in the form of the Vauxhall Vivaro, taking the spot occupied by the Mitsubishi L200 in April. There was no room for the L200 in the top ten last month, Mitsubishi vans will be hoping for a positive response from the pick-up in June!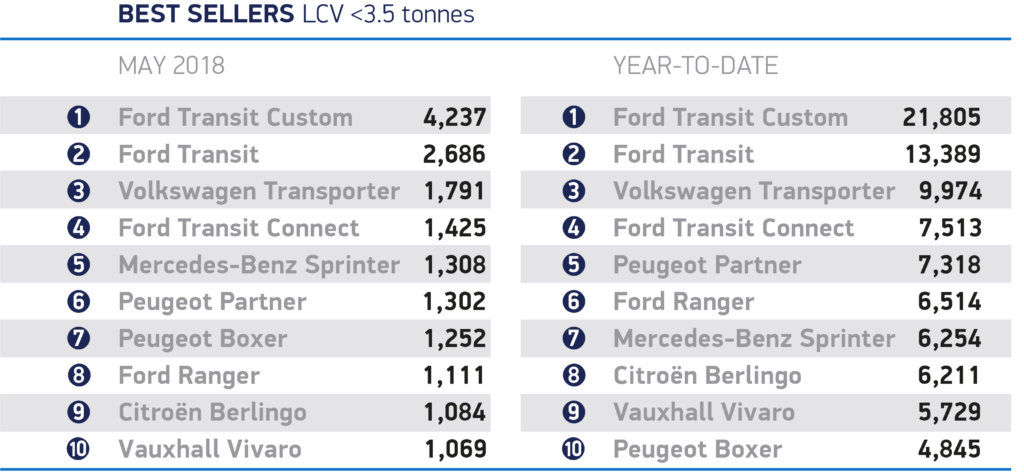 Get your new vans direct from Vansdirect
Vansdirect has a massive range of new van makes and models in stock, including all of the UK's top ten best-selling new vans from last month, with cheap van finance options available with all of our new vans, ranging from contract hire and van leasing to hire purchase! Looking for a new van? Your search is over, with World Class new van deals available! Get the ball rolling today by simply filling in a contact form, or calling us on 0800 169 69 95, we also offer cars!