The 5 best small vans to buy in 2021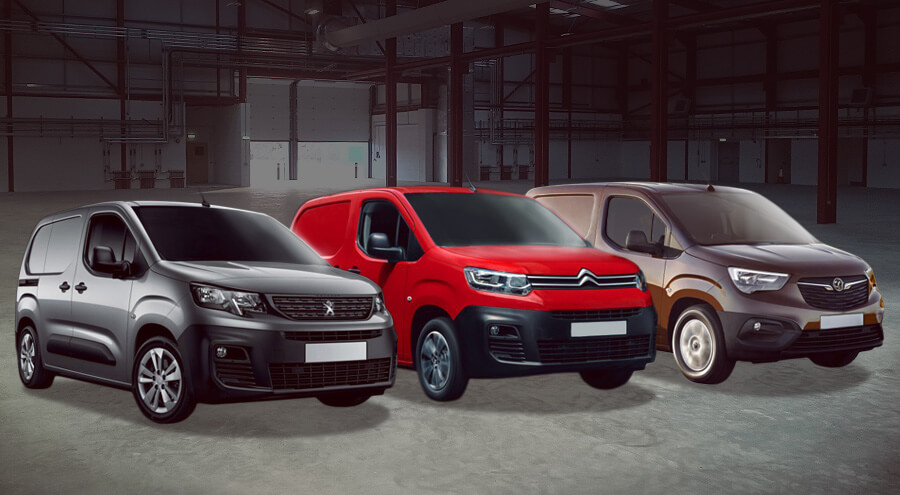 ---
If you're looking for a new small van, but aren't quite sure which one to go for, we're here to help. Our team of new van experts at Vansdirect have scanned the small-van marketplace to come up with what we reckon are this year's very best five models.
Best Small Vans
We've looked at all the small vans for sale across the UK to choose our top five. To create the list, we've taken into account everything from how easy each one is to drive to the maximum load they carry and fuel economy. Here's what we came up with:
5. Fiat Fiorino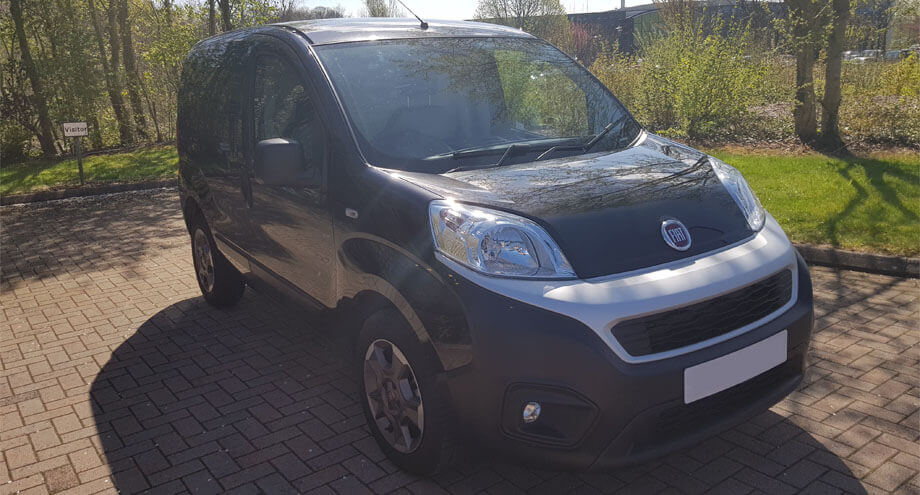 The Fiat Fiorino certainly isn't the biggest van on our list. But what it may lack in terms of size, it more than makes up for in practical carrying capability. It's actually the smallest member of the Fiat van range, and one of two small Fiat vans on offer, the other being the Doblo Cargo.
If you choose the folding front passenger seat, you get an impressive 2.8 cubic metres of load volume (not bad for a body length of 3.8 metres), plus decent payload of 600kg. The petrol and diesel engines you can choose from are also highly economical.
4. Ford Transit Courier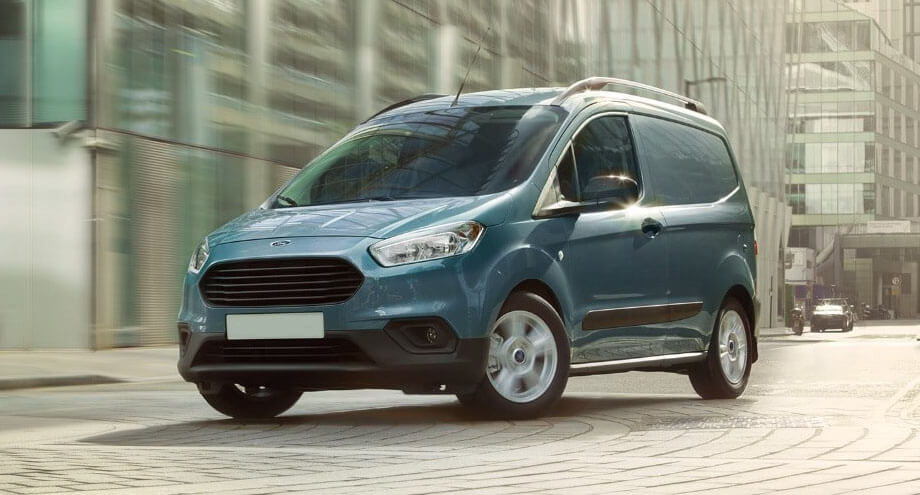 Again this is at the smaller end of the van range, and the Ford Transit Courier is the most compact Transit in the line-up. The carrying capacity of 1.9 cubic metres may not be hugely impressive, but payload goes some way to compensate at 650kg. However, the really impressive part comes with the car-like driving dynamics, and the comfort levels in the cabin.
Not only is the Ford Transit Courier an excellent model to drive, it's also highly economical, and comes with a great choice of diesel and petrol engines.
3. Volkswagen Caddy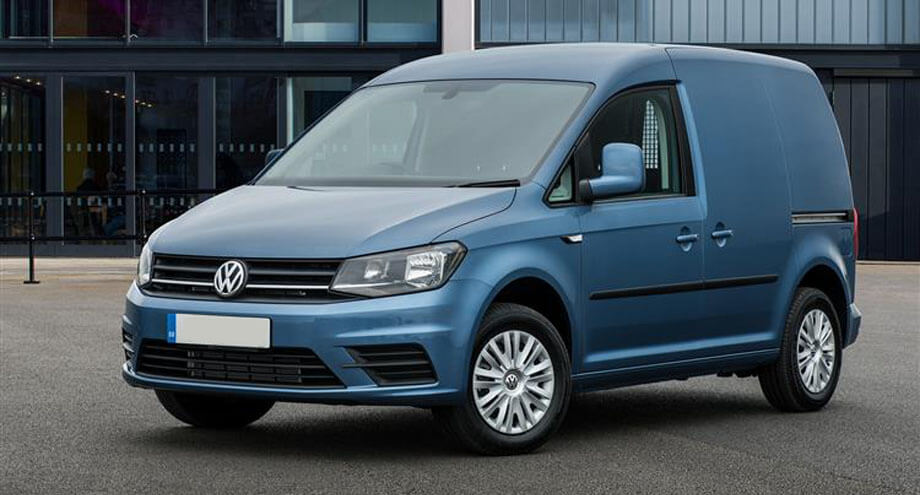 One of the most comfortable small vans out there, the VW Caddy combines abundant build quality with reliability. The range has models to cater for widely different needs and includes the Caddy Maxi vans with their long wheelbase, plus the Kombi crew models. The bigger models offer an excellent 4.2 cubic metres of load volume, and come fully equipped with a string of the latest VW vans' safety features as standard, including Autonomous Emergency Braking.
2. Ford Transit Connect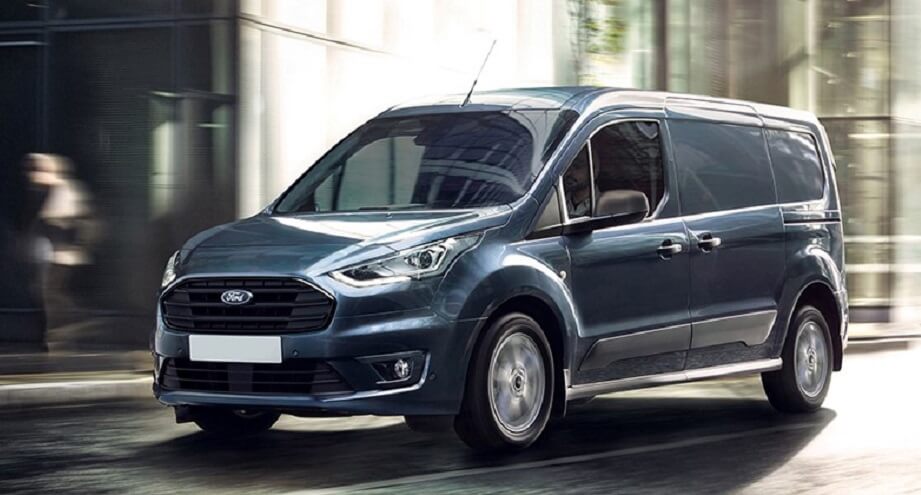 The award-winning Ford Transit Connect is a bigger alternative to the Courier described above. It was named among the best-selling vans and pickups as recently as January 2021. (It was also the UK's best-selling small van of 2019). It's an incredibly comfortable vehicle if you put in long hours on the road.
It's available with a short or long wheelbase, and comes as a crew van or a Tourneo model, meaning there's something for you whatever your needs. Meanwhile, there's an easily accessible load area, giving 3.2 cubic metres of load volume for the models with the longer wheelbase. So it's definitely a serious contender in a competitive segment.
1. Citroen Berlingo / Peugeot Partner / Vauxhall Combo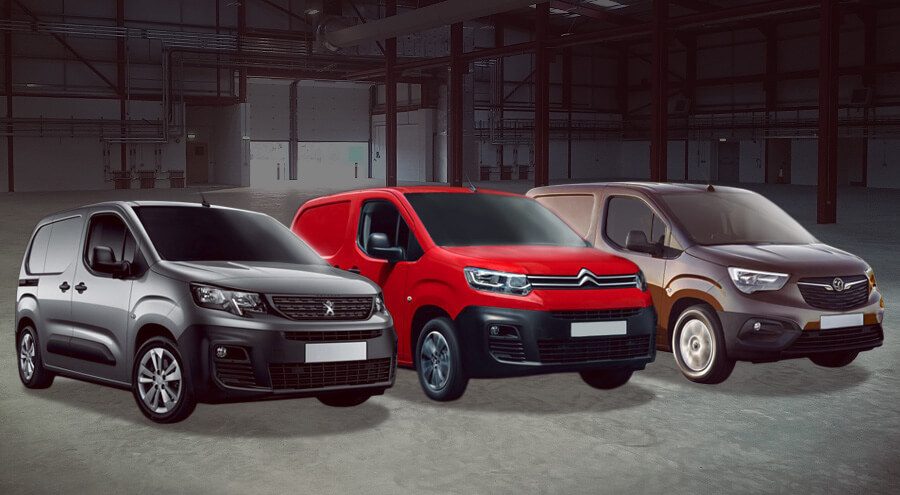 In the end, we simply couldn't name an overall top model in the small vans segment. The Peugeot Partner won the Small Van of the Year category at the Company Car and Van Awards, 2020 and it shares a platform with the other two vans. In 2019, at the International Van of the Year Awards, the PSA trio (with the sibling Combo model rather than the Doblo, on which it is based) scooped the top prize.
The Berlingo, Partner and Doblo lead the way when it comes to payload, while also being highly practical and offering a choice of two or three seats on panel van versions. All provide a comfortable, easy drive while incorporating a raft of state-of-the-art safety technology and features.
What do you think of our 5 best small vans? Let us know on Facebook or Twitter!
Great deals on small vans with Vansdirect
If you're on the lookout for a new small van (or several) for your business, make us at Vansdirect your first port of call. We have an extensive line-up of brand new small models for sale. What's more, we offer a number of excellent-value options for financing your van, from van leasing and contract hire to hire purchase. Just fill in the online contact form or give our helpful sales team a call.