New electric vans expected in 2019 and beyond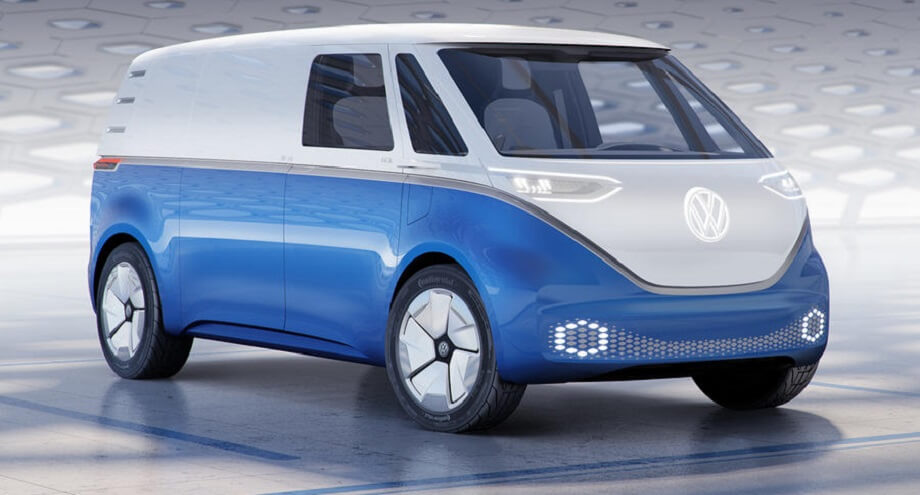 ---
The next collection of electric vans are on their way to the UK, Vansdirect has a look at the new electric vans to expect over the coming months and years!
New electric vans
More and more new van manufacturers are adding electric models to their new van line-ups, whilst models such as the Nissan e-NV200 and Renault Kangoo Z.E are in their second generation of models. With more advancements being made in terms of range and feasibility and continuing pressures regarding air quality, electric vans are growing in appeal and popularity for a number of businesses. Here's the next crop to expect over the coming months and years:
LEVC plug-in hybrid van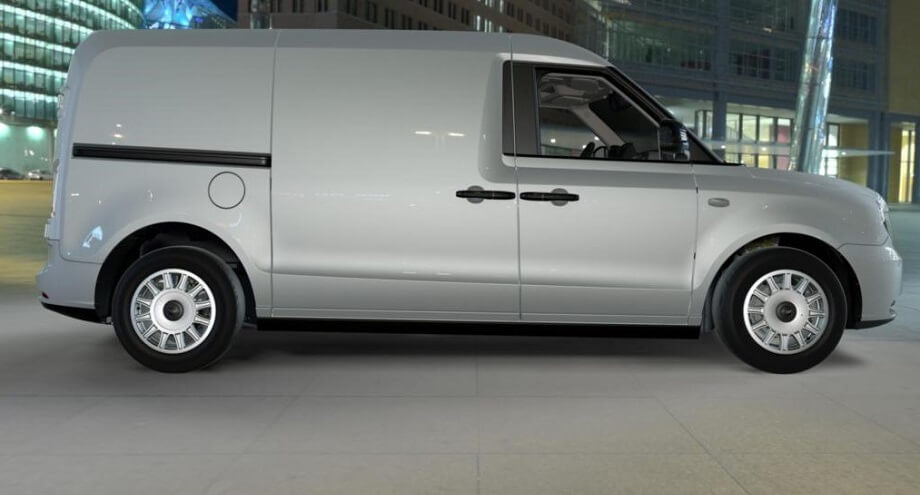 The Chinese-owned brand based in Coventry, the London Electric Vehicle Company (LEVC) who also build the electric London Taxi, will be introducing a new plug-in electric van in the back end of 2019. The new van is expected to use a 1.5-litre three-cylinder petrol engine from their sister company Volvo in conjunction with an additional electric motor powering the rear wheels. The same system is present in the current LEVC London Taxi, with a pure-electric range of 80 miles, however this may be shorter in the new van version. From launch there'll be one body-style, of a regular medium-sized panel van with rear barn doors and a sliding side door. The brand haven't ruled out any further models, whilst there's been no confirmation of cargo space and load capacity.
Volkswagen e-Caddy and Volkswagen e-Transporter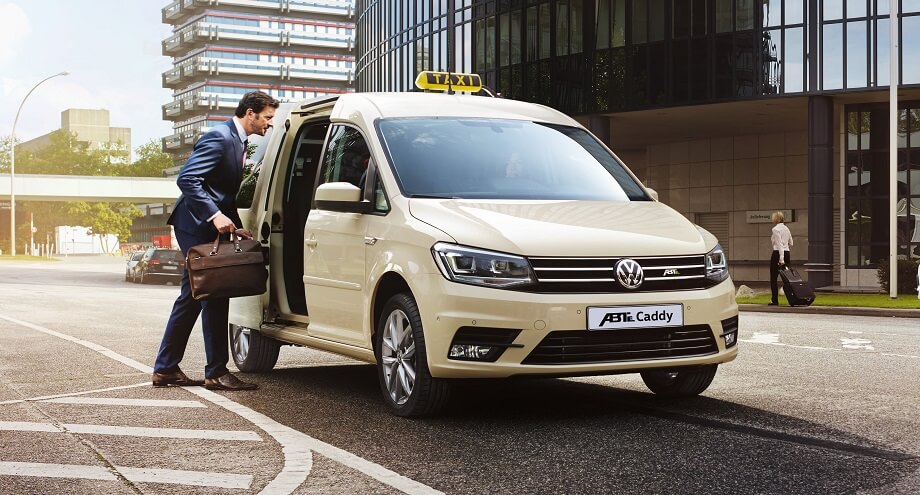 Volkswagen vans took to the IAA Commercial Vehicle Show in Hannover in September 2018 with electric van models of two of their existing new van range, with both the Volkswagen e-Caddy and Volkswagen e-Transporter on display. Both new vans have been developed in collaboration with Formula E racing team ABT. The Volkswagen Caddy electric van receives a 37.3 kWh battery, a quoted range of 137 miles and 4.2 cubic metres of load volume. The Volkswagen Transporter electric van comes with the choice of 37.3 or 74.6kWh batteries, with ranges of 130 or 250 miles respectively. Volkswagen vans confirmed the e-Caddy would be joining the UK market mid way through 2019, however there are no plans as of yet for the e-Transporter to join the same market, this may change in 2020 dependent on demand, the brand also revealed a 48v mild hybrid Volkswagen Transporter.
Volkswagen I.D Buzz Cargo van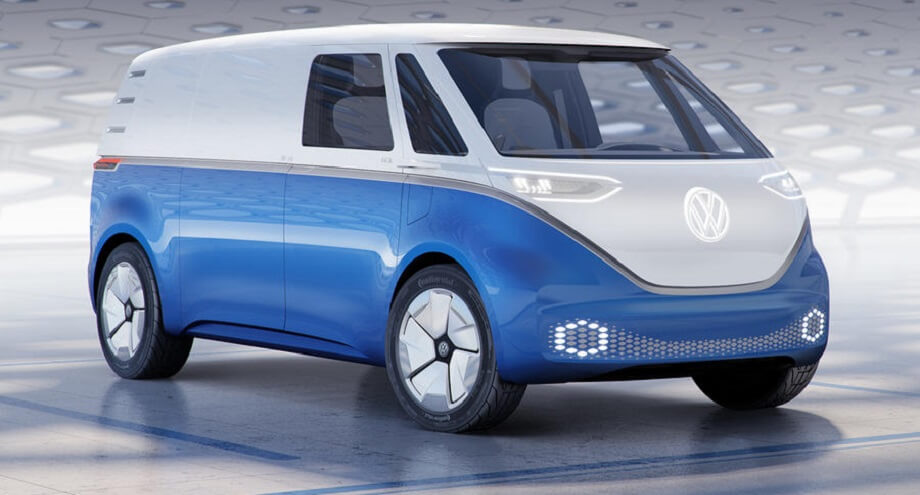 Also on show from Volkswagen vans at the IAA Commercial Vehicle Show 2018 was this concept van. The I.D Buzz Cargo van is a panel van version of the Volkswagen I.D Buzz people carrier with the back seating replaced with a van racking system. Volkswagen vans boast that the I.D Buzz Cargo van will cover 340 miles on a single charge and will feature self-driving technology. The concept van is set to pave the way for a production I.D van in 2022.
Mercedes-Benz eSprinter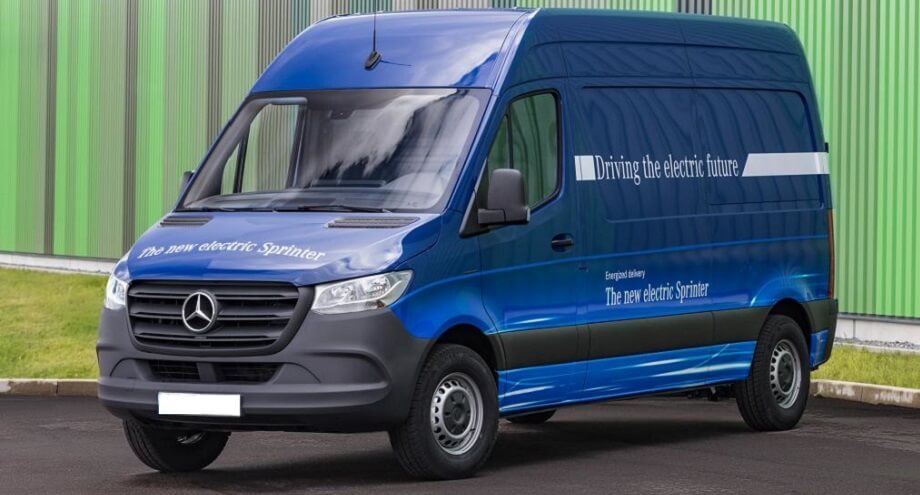 The eSprinter is the second all-electric van from Mercedes-Benz vans. The electric Mercedes-Benz Sprinter will get the same 41kWh battery from the Mercedes-Benz eVito, with a range of 71 miles. There's also the option of a larger 55kWh battery pack which will increase range up to 93 miles. Powering the wheels is an 84kW electric motor, with a payload just in excess of 1,000kg for 41kWh models and just below 1,000kg for 55kWh models. We can expect the Mercedes-Benz eSprinter before the end of 2019.
Ford Transit Custom PHEV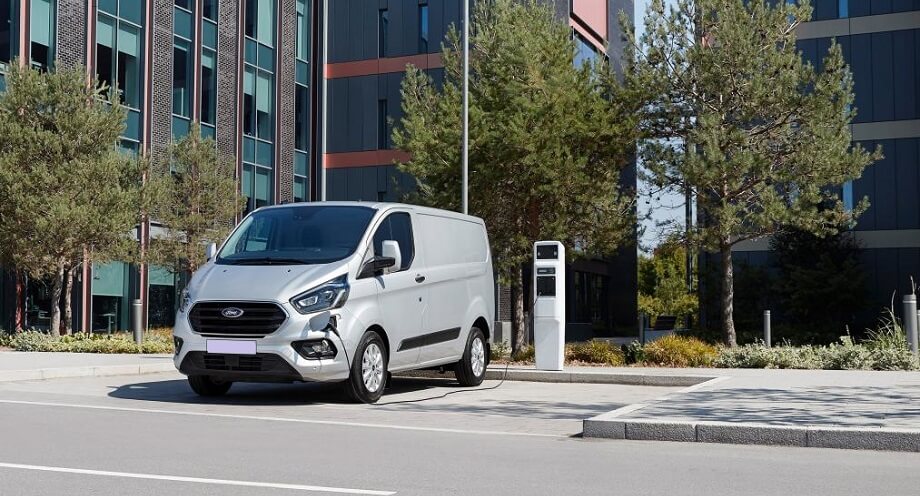 Ford vans are set to offer a plug-in version of the UK's best-selling new van the Ford Transit Custom in 2019. Also revealed in Hannover, the Ford Transit Custom PHEV will get a fully electric range of 31 miles, with the brand's 1.0-litre three cylinder EcoBoost engine acting as a range extender for a lithium-ion battery pack that sits at between the front and rear axles. The PHEV model will offer the same load volume and same payload of a standard diesel powered model when it joins the market next year.
Electric vans on finance
Looking for a new electric van? You can view our extensive range of electric vans here! All of our new vans are available with cheap van finance options including van leasing, contract hire and hire purchase. Interested? Simply fill in a contact form or call us on 0800 169 69 95 to get the ball rolling today, we also offer cars!