Mercedes vans give X-Class big screen debut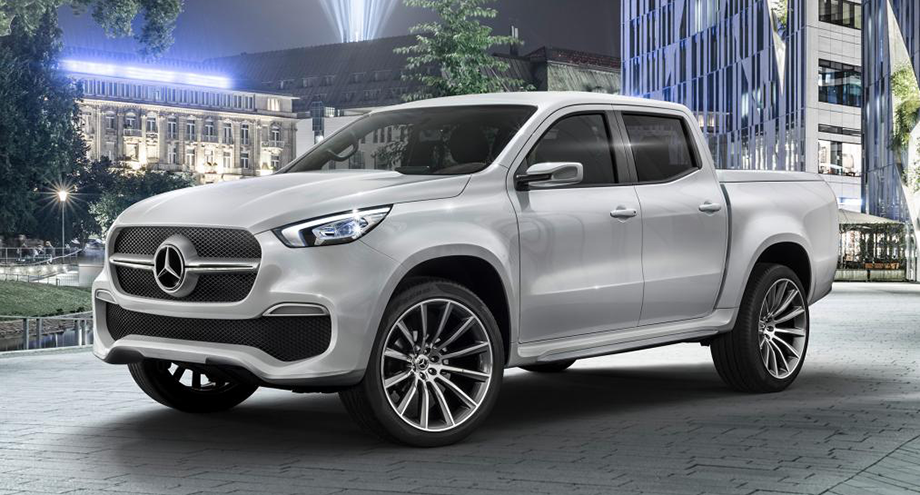 ---
Mercedes vans are set to release an advertisement for its first new pick-up van, the Mercedes X-Class in UK cinemas from Wednesday December 13th.
New Mercedes X-Class pick-up
Already released on social media channels such as Facebook, the advert named 'Follow' will be screened before the new 'Star Wars: The Last Jedi' film and also opens on the same date as the new Mercedes vans advert, the movie and 'follow' advert will run until February 2018. Mercedes vans say that the promotional advert for its new Mercedes X-Class pick-up van is aimed at displaying the versatility of the new pick-up van, with the new pick-up being able to combine a high level of safety and driving dynamics on the road, with impressive off-road capability.
Who will the new Mercedes X-Class pick-up appeal to?
Mercedes vans have claimed that the X-Class pick-up van is the first true premium lifestyle pick-up van and will appeal to a wide range of new van drivers stretching from pure lifestyle customers to farmers. Mercedes vans start with a strong base in the Nissan Navara pick-up, however for the more premium feel, only five exterior body parts have been carried over. For improved refinement, the Mercedes X-Class has a widened track width between the wheels on each axle in comparison to the Nissan Navara for greater cornering stability, the bodywork of the X-Class is also wider than the Nissan.
What Mercedes X-Class models will be available?
All UK Mercedes X-Class pick-up vans will be in double cab form, including 4matic selectable all-wheel drive and low-range drive selection mode. All models will also come with a double wishbone front suspension and multi-link rear suspension. Mercedes vans believe that "even with a solid rear axle, it should be possible to tune this both for comfort and off-road capability." The range will be powered by a 2.3-litre Euro 6 diesel engine, available with two different outputs: 163ps in the X220 or 190ps in the X250.
The new X-Class pick-up will be available in three trim levels: Pure, Progressive and Power.
Mercedes X-Class - Euro NCAP
The new promotional advert follows the announcement last week from Mercedes vans that the new X-Class pick-up is the first new pick-up van since the Ford Ranger in 2012 to achieve a Euro NCAP five-star rating for its standard equipment. Testers also revealed that the safety assist score of 77% achieved by the new pick-up van is the highest ever achieved in the segment!
New pick-up van finance
We still have to wait some time until the Mercedes X-Class pick-up van is available, however at Vansdirect we have a huge range of new pick-up vans in stock, including: the Mitsubishi L200, International pick-up of the Year 2018 winner the Volkswagen Amarok and the Fiat Fullback with TOP SPEC models from ONLY £159pm. All of our new vans are available with flexible van finance options, including: van leasing, contract hire and hire purchase. Interested? Call us today on 0845 021 0444 or submit your details online for a free quote, we also offer cars!