Forty years of the Mitsubishi L200 pick-up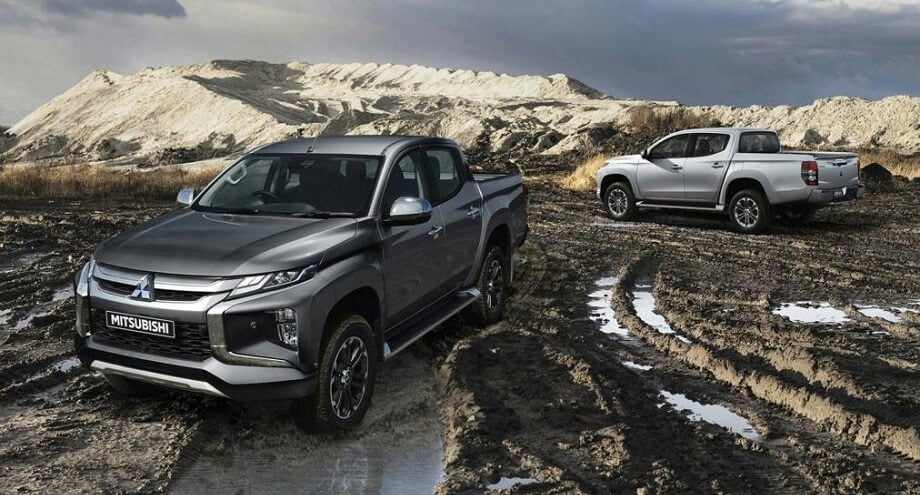 ---
The Mitsubishi L200 celebrated its fortieth birthday in 2018 and to celebrate, Vansdirect takes a look back at the iconic pick-up through the years!
Mitsubishi L200
Our look back at the Mitsubishi L200 pick-up includes all of the major events in the staggering forty year lifespan of the pick-up, from its introduction to the market in 1978 to the upcoming facelift, here is our look back at the Mitsubishi L200!
L200 Series 1 (1978-1986)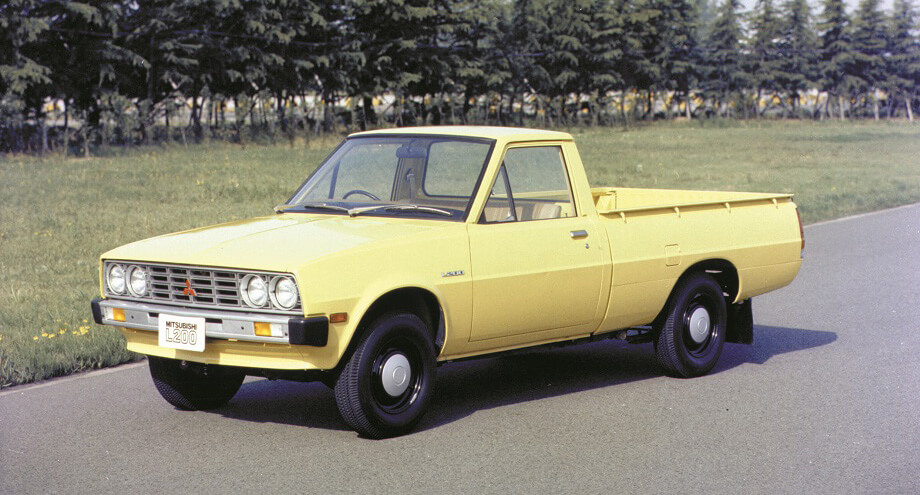 Sold in Japan as the Mitsubishi Forte, the first generation L200 enjoyed an eight year lifespan was available with a range of different power outputs including 67ps, 73ps, 93ps and 105ps. Mechanical features of the first generation model included recirculating ball steering, front disc brakes, rear-wheel drive and front suspension with coil springs. The pick-up gained four-wheel drive in 1981.
L200 Series 2 (1986-1996)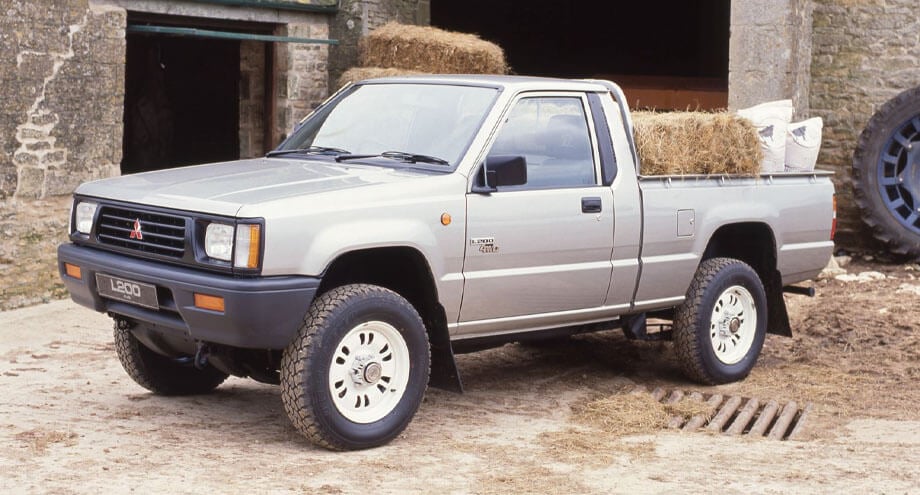 The second generation L200 joined the market in 1986, building on the incredibly popular first generation model in offering excellent levels of reliability and value for money. A facelifted model joined the range in 1993 with a new front grille and new plastic bumpers being the headlining changes to the pick-up.
L200 Series 3 (1996-2006)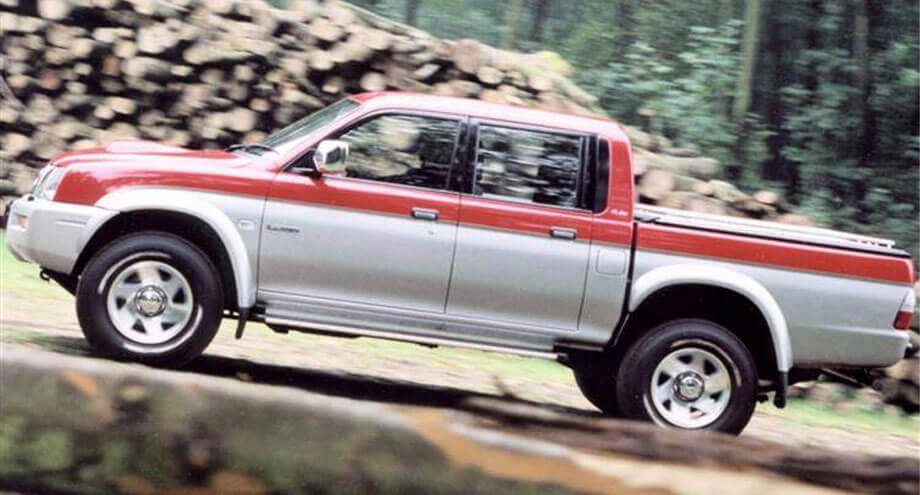 In 1996 Mitsubishi vans introduced a new L200 to the market with 2.5-litre turbo-diesel engines and with a more modern rounded look and higher quality interior. In 1998 Mitsubishi first introduced a double cab model of the L200, offering space for four and payload upwards of one-tonne. 2001 saw significant advancements for the L200 with the introduction of more environmentally friendly Euro 3 engines. This incredibly popular model enjoyed a ten year lifespan before being replaced in 2006!
L200 Series 4 (2006-2014)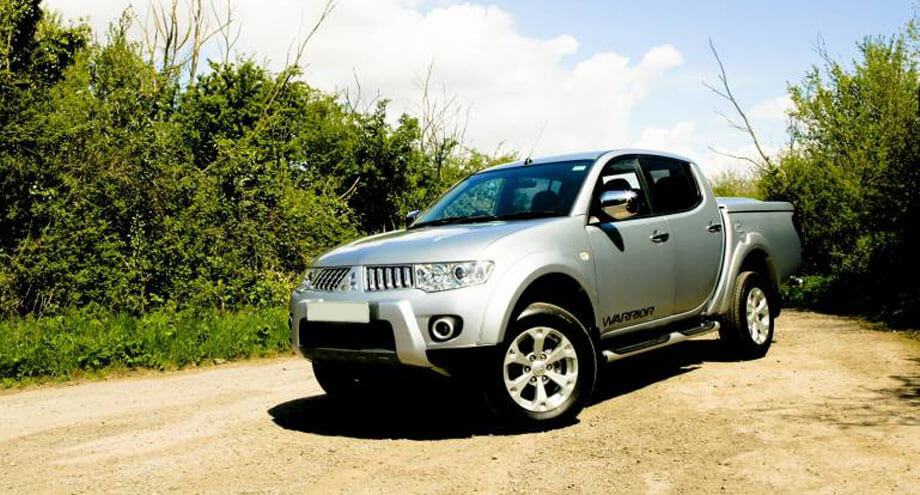 The Mitsubishi L200 Series 4 was renowned for its curves, with the familiar front end softened with a thick, moulded bumper. There were three basic bodystyles available on the L200 Series 4 model, with a club cab joining the single cab and double cab models in the range. Whichever model you opted for you were guaranteed a towing capacity of 2,700kg and one-tonne payload.
L200 Series 5 (2015-present)
The model we all know and love today, the Mitsubishi L200 Series 5 pick-up joined the range in 2015 and despite being an all-new model, it was still instantly recognisable as an L200 and is based on a heavily revised version of the double cab chassis from the Series 4 model. A result of the new model is an incredibly versatile pick-up with class leading carrying capacity and 3.5-tonne towing capacity, not to mention fantastic performance both on and off-road.
Mitsubishi L200 facelift (2019)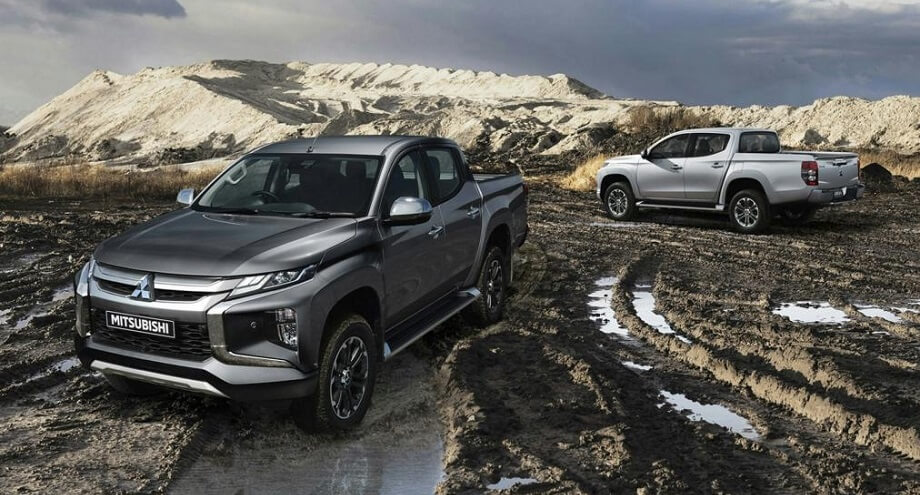 To celebrate forty years of the iconic pick-up, Mitsubishi vans have given their pick-up a facelift including revised styling with a new headlight and front grille design that aligns with the brand's SUV range, this new model will be available later on this year. The cabin has also received minor changes in the cabin, with the infotainment, air vents and gearbox gaining plastic frame surroundings. There's also the promise of more soft touch materials and enhanced levels of comfort with new seating and armrests. The new pick-up will also be available with a selection of driving modes which can be optimised for different driving conditions and with a new package of driver assistance systems.
Mitsubishi L200 on finance
Can't wait for the facelifted model? Vansdirect has the current L200 pick-up in stock and ready to go in both Warrior and Barbarian trim levels with cheap van finance options including van leasing, contract hire and hire purchase. Interested? Simply fill in a contact form or call us on 0800 169 69 95 to get the ball rolling on your brand new pick-up!