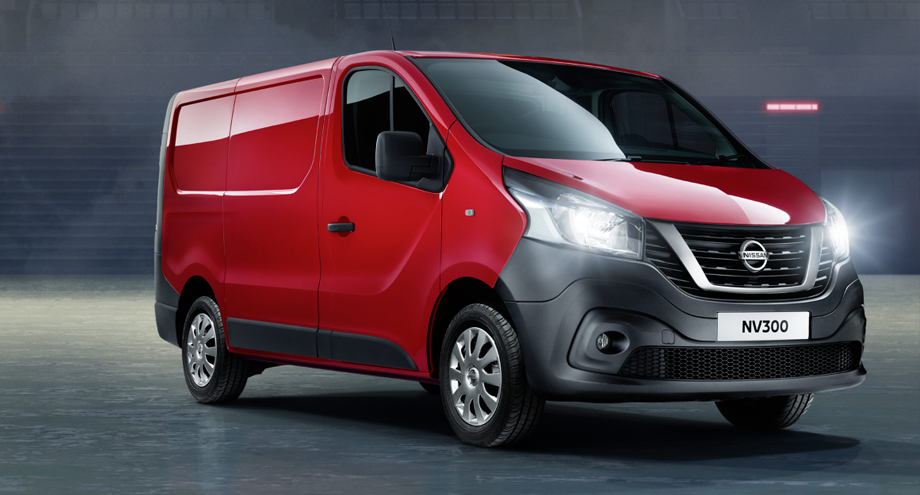 Nissan NV400 Van Review and Specs
The much improved Nissan NV400 still offers a versatile and practical choice to those looking for a large van.
Ten Second Review of the Nissan NV400
The Nissan NV400 offers a versatile and practical choice to those looking for a large van. There are five different versions of its 125bhp 2.3-litre dCi diesel engine and the choice of both front and rear-driven configurations. Plus extra hi-tech features and the usual range of body styles, load volumes and options. In other words, it remains a class act.
Background
Nissan has big plans for vans. Previously a minor player in the new van sector, the Japanese company's influence in this segment has been slowly growing over the last few years following the well received launch of the compact but surprisingly spacious Nissan NV200 model in 2010. This was Nissan's own work, but the brand has returned to its traditional partners, Renault vans and Vauxhall vans, for help in developing the most sizeable model in its new van range, this vehicle, the Nissan NV400.
If you've tried the Renault Master or the Vauxhall Movano versions of this design, then you'll already know that it's a very competitive platform indeed, up with the class leaders when it comes to practicality and running costs. To this, the NV400 adds sharp pricing, distinctive looks, a huge range of model options and some clever hi-tech gadgetry. Will it all be enough? Let's find out.
Driving Experience
Some the most significant changes can be found behind Nissan's familiar grille where the range of dCi engines has grown to five, offering more performance and greater refinement. But despite the power increases, fuel economy is actually better than before. All have a common base - a state-of-the art 2.3-litre common rail/direct injection, four-cylinder, 16-valve turbo diesel developed by Alliance partner Renault vans. A pair of single turbo units produce 110hp/285Nm (previously 100hp) and 125hp/310Nm and these are joined by a pair of newly developed Twin Turbo units, developing 135hp/340Nm and 165hp/360Nm. Also available is a 150hp/350Nm version of the engine that has a variable geometry single turbo and is available only with a robotised semi-automatic gearbox.
The new Twin Turbo models are seen as ideal for vans and chassis cabs needed for heavy-duty work or for longer journeys. The technology uses a small turbocharger to generate increased torque at low revs (up to 1,500 rpm) for more rapid acceleration at city speeds or when fully laden. At higher engine speeds, the larger turbo takes over to provide more power and a usefully wider torque band that is especially appreciated at motorway speeds. Thanks to this increased flexibility, there is less need to change gear to maintain momentum. This not only reduces driver fatigue but also enhances fuel economy.
Design and Build
Aware that they would need to share Renault vans and Vauxhall vans underpinnings for this model, Nissan vans went to particular trouble to style their version differently - and sure enough, this Nissan NV400 does have a distinctive look.
The styling was completed at Nissan Design Europe in Paddington and engineered by Nissan's Technical Centre in Bedfordshire, so there is a distinctly UK-based approach to the whole thing. A thick bumper adds aggression to the front end, curling up at the edges to protect the corners from knocks. There are also useful steps cut into the front bumper so that owners can get a leg-up when cleaning the windscreen. Side rubbing strips are a boon along the flanks too. And inside? Well, the cabin isn't anything too exciting, but the stubby gear lever that sprouts from the fascia falls nicely to hand amidst the usual sea of tough and durable elephant grey plastics.
Newly introduced hi-tech features include Hill Start Assist, Trailer Sway Control and a dashboard-selectable 'extended Grip' feature to enhance traction in tricky conditions. Here's also Hill Start Assist, a wide view mirror to help wih parking, a Tyre pressure Monitoring system As before, both seat and wheel can be height-adjustable and there's now a minefield of storage options inside the cab (150 litres in total), from the usual door bins, overhead shelf, cup holders, chilled glove boxes and cubby holes to compartments for laptops and sunglasses, plus an optional clipboard that folds out of the dash for holding invoices, maps or delivery notes.
Market and Model
Prices range in the usual £25,000 to £30,000 bracket common to pokier examples of this class of large van. As you'd expect, that's pretty comparable with 125bhp rear driven versions of this model's design stablemates, the Renault Master and the Vauxhall Movano.
Nissan vans can supply a huge array of Nissan NV400 variants. As well as the factory-built panel vans and combis, offered with front and rear wheel drive, there are crew vans, box-bodies, tippers and dropsides, all built in-house. The brand also offers a chassis-cab for specialist body builders.
Most customers though, will want a simple van, for which you're likely to pay somewhere in the £26,000-£30,000 bracket. Next, you've the decision to make on gross vehicle weight - either 2.8, 3.3, 3.5 or 4.5 tonnes. Before you go on to choose one of three height options (H1, H2 and H3) and select between three wheelbases and two lengths (L3 and L4).
Practicalities and Costs
There's a choice of L3 and L4 body lengths. Cargo volume will of course depend both on this and your choice between three body heights (H1, 2 and 3), leading to cubic metre capacities that run between 12.4 and 17.0m3 for this rear wheel drive design (though with a Luton conversion, you can push this up to as much as 22m3).
That kind of carriage capacity can mean a lot of weight, so it's just as well that an extra 4.5 tonne gross vehicle weight option has been added into the top of the Nissan NV400 model range, sitting above more familiar 2.8, 3.3 and 3.5-tonne variants. As a result, payload capacities can run to as much as 2254kg.
But will it be cheap to run? Well judge for yourself. It is estimated that the 165hp NV400 will consume up to 1.5 litres less fuel every 100km in comparison to its 150hp predecessor. Nissan vans reckon that will add up to a significant saving of around £1,200 over three years.
The Twin Turbo models benefit from Stop & Start technology and regenerative braking via an Energy Smart Management (ESM) system that together enables the 165hp version, for example, to top its class in frugality, delivering 40.9mpg on the combined cycle. Drivers can contribute to improved fuel economy as well: this improved NV400 has a number of on-board eco-driving aids including driving style and gear shift indicators and an ECO mode switch which limits harsh acceleration by limiting available engine torque as well as optimising the climate control system settings. The standard warranty is 3 years and 100,000 miles.
Summary of the Nissan NV400
It makes sense to buy a really large van. After all, specify one of these correctly and it could carry most of what you'd normally need a smoky full-sized lorry to shift. And even if you don't have really huge loads to carry, running cost advances in this market segment mean that it won't really cost much more to run something like this than would be required to operate a van from the next class down - something in the Volkswagen Transporter / Vauxhall Vivaro -sized sector. However you specify it, this improved NV400 will give you a lot more carriage capacity than something like that. But then, you could say that of any large van.
This one though, gives itself a fighting chance in this tight market segment thanks to improvements in engine efficiency, extra hi-tech features, sharp pricing, clever design and thoughtful equipment provision. The Nissan Connect by Tom Tom sat nav set-up for example, might easily sell you this vehicle all on its own. This then, is the substance behind this Japanese maker's claim to a much bigger slice of the new van market. And on this showing, it's a claim other rivals will have to take very seriously indeed.
Nissan vans for sale
Looking for a new Nissan van? Vansdirect has an impressive range of new Nissan vans for sale with cheap van finance options including van leasing, contract hire and hire purchase.
Simply fill in a contact form or call us on 0800 169 69 95 to find out more.