What Is the Range of An Electric Van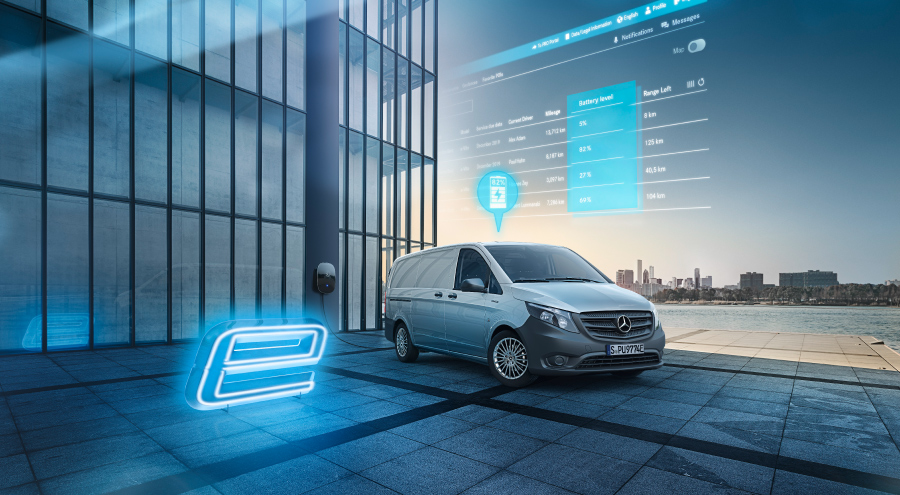 ---
Which electric van has the longest range?
Whatever your own thoughts on them, electric vehicles, including vans, are set to become increasingly important in the years ahead, as they come to represent an ever-bigger share of the market. And the quality of these models is improving all the time; so they're very much here to stay.
But one of the things that business owners running fleets worry about most is how far drivers will be able to power their vehicles from a single charge, and, when the juice runs out, how easy it will be to find an appropriate charging point. Another concern is how long a driver will have to wait while the van charges up.
The reality is that, while the technology is constantly improving, electric models simply won't last as long off one charge as conventionally fuelled vans do from a filled-up fuel tank. That means stopping for longer, making for lengthier (and therefore more expensive) long-distance trips.
What is the typical range of an electric van?
With bigger or medium-sized e-vehicles, this depends on the number of battery packs you choose to have - a decision which will be based on how many miles you need to cover without stopping and the payload required, bearing in mind that batteries can be weighty and costly.
If you have a heavy payload, that can also affect driving range.
While in a typical working day a van might cover up to 80 miles, a standard charge for an electric model is usually cited as lasting an average of just over 100 miles. (That said, you'll want to charge up again well before the last possible minute.)
However, the technology has moved on in 2020, resulting in some significant improvements. We give examples of some of the models with longer ranges below, one of them yielding over double the 100-mile standard.
How is an electric van's driving range calculated?
Manufacturers state official driving ranges based on a certified testing process. In 2019, a new and stricter test, WLTP (Worldwide Harmonised Light Vehicle Testing Procedure), replaced the previous pan-European one, NEDC (New European Driving Cycle).
Some makers provide separate ranges for winter and summer driving, since weather conditions can make a difference. There's extra demand on batteries in colder weather, while their chemical composition is another contributing factor.
Vans with longer ranges
Renault Zoe: 245 miles WLTP range. This model has a similar load volume to the Ford Fiesta van, but with a lower maximum payload. It's fully battery powered.
Renault Kangoo ZE: 143 miles WLTP range. The best version of this model, this small van is elegant and quiet, with a similar load to a standard-sized vehicle. It's also cost-effective.
Nissan e-NV200: 124 miles WLTP range. Again, this is a small van but with a large load capacity and a powerful electric motor. It's economical and driver-friendly.
Another smart choice could be the Maxus e Deliver 3, with up to 150 miles WLTP. Meanwhile, new models to look out for in 2021 include the Citroen e-Berlingo, Peugeot e-Partner and the Toyota Proace City electric model - plus an upgraded version of Vauxhall's Combo-e.
Summing up
It's understandable that you may have 'range anxiety' over running electric vans for your business. After all, no one can afford to have deliveries held up because you can't find a charging point, or because your vehicle has run out of power. But modern models have the capacity for your van to put in a good day's work without having to stop.
At Vansdirect, we have been in the industry for more than two decades, and we're a well-established van leasing broker offering a great line-up of vehicles and finance options. We know all about electric models and which vehicles have the longest driving range. Get in touch with us today to discuss your needs.