Volkswagen Amarok pick-up arrives with new V6 engine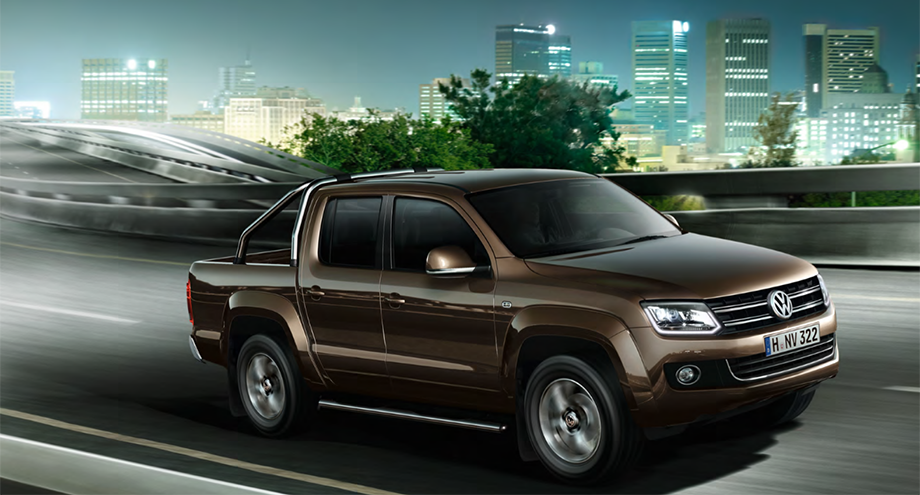 ---
Earlier this year, the Volkswagen Amarok won the pick-up award at the Business Van of the Year awards, sponsored by none other than Vansdirect. Now the Amarok has made a statement of intent by introducing a new V6 engine at the top of the range!
New Volkswagen Amarok
The Volkswagen Amarok scooped the International pick-up of the year 2018 prize, it also claimed the best pick-up van gong at this year's Vansdirect sponsored, Business van of the year awards. However Volkswagen vans are far from resting on their laurels with the Volkswagen Amarok, in fact they've made it faster off the starting grid with a new 3.0-litre V6 engine delivering an output of 258ps, plus a 14ps overboost and a staggering 580Nm of torque.
End of the road for the 224ps model
Volkswagen vans has confirmed that the new 3.0-litre TDI engine will replace the 224ps model at the top of the Volkswagen Amarok engine range, with the brand also choosing to discontinue the 224ps engine in the UK. With the 224ps model leaving the range; the Volkswagen Amarok engine line-up consists of the entry level 163ps model with a manual only transmission, a 204ps output available with either a six-speed manual or eight-speed automatic OR the new 258ps model which at this stage is only available with the 8-speed automatic transmission.
Available with Top Spec Highline models
The new 258ps engine (or 272ps for short periods with the overboost function) is currently only available with top spec Highline models, meaning the new more powerful Volkswagen Amarok pick-up will be highly equipped with standard features in addition to the eight-speed automatic gearbox, these include: Electronic stability control (ESC), automatic post-collision braking, air conditioning, touchscreen infotainment system with app connect, bi-xenon headlights, 18-inch alloy wheels, front and rear parking sensors, rear-view camera and leather upholstery.
When will the new model be available?
Good news is, that you won't have to wait long to get your hands on one, with the new models joining the market as early as September, where they'll take pride and place on a brand new 68-plate.
New pick-ups on finance
Get an award winning pick-up on finance from a multiple award winning retailer in Vansdirect! We have a MASSIVE selection of new pick-ups in stock with cheap van finance options available including van leasing, contract hire and hire purchase. Pick-up prices from as little as £135pm, Interested? Get your new vans direct from Vansdirect, simply fill in a contact form online or call us on 0800 169 69 95, we also offer cars!