Vauxhall Vivaro van flies the flag for Britain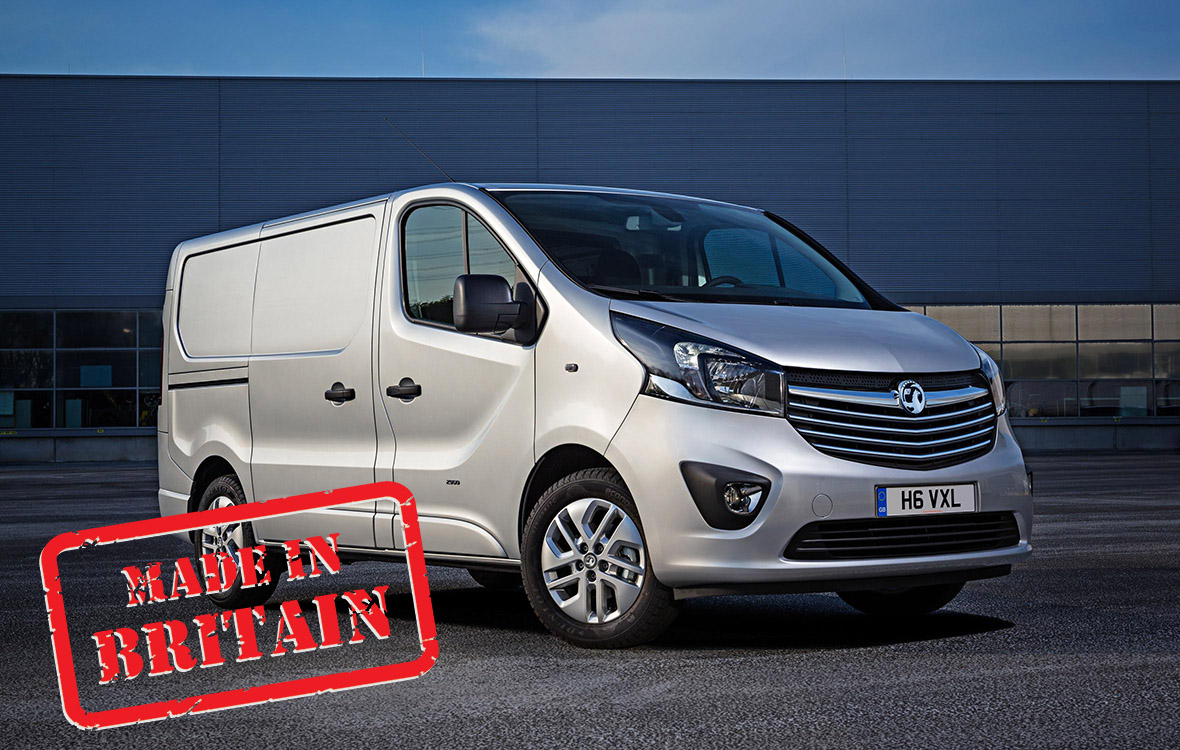 ---
The Vauxhall Vivaro van will feature a 'Made in Britain' badge on its rear doors as Vauxhall joins the Made in Britain campaign.
Founded in 2011, the Made in Britain campaign aims to help consumers identify British-made products. Five years later the not-for-profit campaign includes thousands of products and over 700 members.
John Pearce, CEO of the Made in Britain campaign said: "The campaign team are really excited to celebrate the success of Vivaro and see thousands more Made in Britain badges out there on Vauxhall's vans. It is definitely going to accelerate our membership towards this year's 1000 makers target. We want all British manufacturers, big and small, to join our campaign and apply the trademark-protected Made in Britain logo on their goods their packaging and online. The more people know about where products are made, the easier it is for them to choose to buy British."
Vauxhall Vivaro vans' British heritage
Built in Luton, the critically-acclaimed Vauxhall Vivaro van has won many awards, more recently the Van of the Year 2016 award from BusinessVans and 'Medium Van of the Year 2016' at WhatVan's annual ceremony. Just this past December saw the millionth Vauxhall Vivaro van built at the Luton plant.
Last year, Vauxhall produced over 60,000 Vivaro vans at its Luton plant while over eight million vehicles have been built there since 1905. Since Ford shut down their factory in Southampton three years ago, Vauxhall has been flying the flag for British van manufacturing.
"We are very proud of our 113-year heritage of building vehicles in Britain, and being part of this campaign is a great way to communicate this," said Rory Harvey, Chairman and MD of Vauxhall. "The Made in Britain campaign does a brilliant job of reminding customers that we have a highly-skilled workforce on our doorstep producing thousands of high quality products."
The current generation Vauxhall Vivaro van was launched in 2014 and continues to be a Vansdirect bestseller. You can view our range here, and make an enquiry here!