The van driver's guide to 'wear and tear'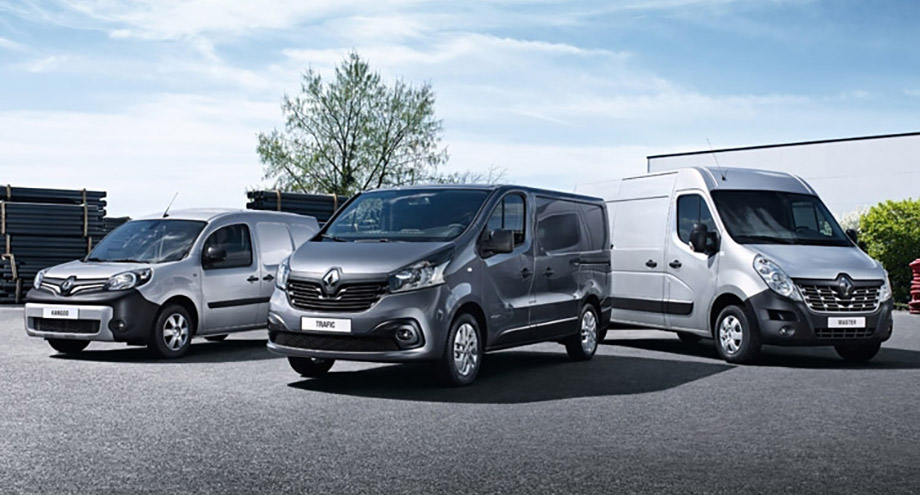 If you're financing a new van through contract hire it's important to understand the potential for unexpected expenses. As a van driver, you may not consider the costs that may arise when you return your vehicle. These should be made clear to you when you take out a van finance agreement.
Some damage is considered reasonable - a few chips and scratches are unavoidable - but it's vital that you understand where the line is drawn so that you can avoid these charges when the time comes to return your van.
With the exception of very minor faults, it's a good idea to repair damage when it happens. Neglecting to address any problems can result in a nasty repair bill. Remember, wear and tear standards take a van's age and mileage into account so expect a far stricter examination at the end of a two-year contract than a four-year deal.
Here are some examples of common wear and tear standards as laid down by the British Vehicle Rental and Leasing Association (BVRLA), widely used as the benchmark in the vehicle industry.
Wear and tear: the van driver's guide
Accidental damage
Accidental damage should be repaired to a professional standard as soon as possible. There should be no sign of rust or corrosion. Obvious evidence of poor repair is not acceptable.
Chips
Small areas of chipping, including door edge chipping are acceptable provided that the base coat of paint has not been penetrated and there are no signs of corrosion. Excessive chips should be repaired before the van is returned.
Dents
Minor dents are acceptable, provided that the base coat of paint has not been penetrated and there are no signs of corrosion. Dents over 10mm and more than one dent per panel are both not acceptable.
Door mirrors
Missing, cracked, badly scuffed or damaged door mirrors are not acceptable. If the mirrors are adjustable or heated then they must be in the correct working order. Small marks are acceptable.
In the boot
If originally supplied, then the spare wheel, jack and any other tools must be intact, stored properly and in correct working order.
Inside the van
The interior upholstery and trim, including boot linings, must be clean with no visible burns, tears or staining. All original in-van entertainment equipment must be intact and in correct working order. Optional extras fitted by the manufacturer or retailer should be returned with the van unless otherwise agreed with the leasing company. Any holes or other damage from fitting phones or other equipment must be repaired. Light staining to seats is acceptable but as mentioned above, tears and burns are not.
Lamps/Lenses
If cracked or holed, then lamps and lenses should be replaced. Minor damage to the lens is acceptable. Holes or cracks that allow water through are not.
Mechanical condition
Any sign or evidence of abuse and/or neglect, such as brake damage from worn-out pads, engine damage due to ignoring coolant or other warning lights; clutch and gearbox noise and slippage, and excessive damage to the underside, will usually incur a charge.
Scratches
Light surface scratches and abrasions are acceptable so long as they have not penetrated the base coat of paint and there is no evidence of corrosion. Scratches longer than 25mm, or through to the base coat are not acceptable.
Tyres
All tyres including the spare must adhere to the minimum legal standard for tread depth and sidewall condition. Tyres must be of the type, size and speed rating recommended by the vehicle manufacturer. If any tyres have low tread or damaged sidewalls they should be immediately replaced.
Wheels and wheel trims
Minor scuffs to the outside edge of alloy wheels and trims is acceptable but scoring and other damage to the wheel surface is not. Bad scuffs and dents to alloy wheels and wheel trims is not acceptable.
Windscreen and windows
For safety reasons, all glass should be kept clean. It's also easier to see any damage to the glass. Damage in the driver's direct line of sight or affecting heating elements should be repaired immediately. Chips must be repaired.
Ten quick tips to minimise van damage
1. Regularly clean and inspect your van
2. Approach kerbs slowly
3. Choose well-lit areas when parking
4. When parking at the supermarket, park away from trolley bays
5. Place a blanket or similar item across the rear seat when carrying small children
6. Don't park your van next to a neglected vehicle
7. Don't open the van door with the key remote in your hand
8. Don't use attachable air fresheners inside the van (the content can melt van interiors)
9. Don't display potentially provocative stickers e.g football club/slogans/political
10. Don't place items such as briefcases or soft drink cans on the bodywork for any reason
Looking for a van on contact hireYou can view our full range of new vans here. Call us on 0845 021 0444 or enquire online and we'll be in touch to discuss your requirements and advise on prices and options.