What Van Awards 2017 - The Winners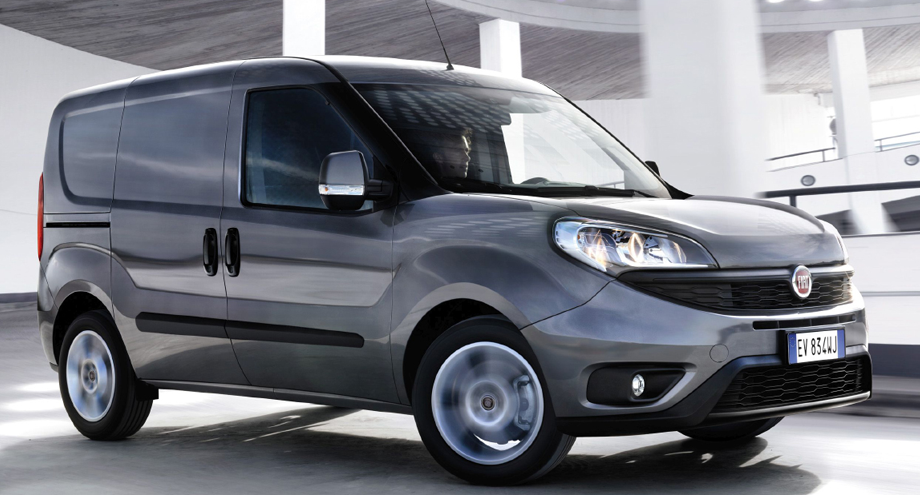 ---
Small Van - Fiat Fiorino
The Fiat Fiorino now features Euro 6 engines, and part of the reason that the Fiorino took the award was due to the fact that Fiat achieved Euro 6 compliance without the need for AdBlue solution. Exterior modifications include a reworked front bumper, with some slight interior changes to maintain a modern appearance including new instrument panel graphics and a redesigned steering wheel. A new-five inch touchscreen and Bluetooth connectivity come as standard on the majority of models. These modifications are exclusive to Fiat's model (they do not feature on Peugeot's Bipper or Citroen's Nemo) which explains its place as the winner.
Light van - Fiat Doblo Cargo
Now a two-time winner of the light van award, the Fiat Doblo Cargo retains the title it claimed last year. The Doblo Cargo offers a level of versatility which is virtually unique to the segment - two roof heights, two lengths, four load volume options and payloads that range from 750kg right up to a tonne. It's even available as a dropside pickup, which features an innovative under-floor storage tray which is 2 metres long. The options don't stop there - there are three different engine sizes with three different power outputs.
Medium van/LCV of the Year - Citroen Dispatch/Peugeot Expert/Toyota Proace
For the first time ever, WhatVan's LCV of the year award is shared by THREE vans. Launched this year at the CV Show, the Citroen Dispatch, Peugeot Expert and Toyota Proace are all one and the same van. There's a lot riding on the success of this van - it's in the medium segment, one in which all three of these manufacturers have struggled to make an impact. Unique features like the hands-free sliding side doors should help. With this new, innovative and attractive van the trio have a good chance of turning things around.
Large van - Iveco Daily
The Iveco Daily first claimed the large van of the year award back in 2015 - taking it from the Mercedes Sprinter. Since then, the Daily has claimed two more, with the latest being the third in succession. The reason for the Daily's dominance lies with its eight-speed Himatic automatic transmission which is available with both its 2.3 and 3.0-litre engines. Iveco were also ahead of the game when it came to Euro 6 legislation - launching their new engines in June of this year. The Daily is built for big jobs - payloads go up to a tonne-and-a-half and while load volumes reach a cavernous 19.6 cubic metres.
Pickup - Navara
In the last year, the pickup sector has had a real shake-up. New and first-ever entries from Fiat and Renault became reality while Mercedes also spectacularly announced their intentions to join the pickup party. However it's the International Pickup of the Year, the Nissan Navara that emerges victorious in the pickup segment adding to the award it won around a year ago. Class-best fuel economy is backed up by a class-best 3.5-tonne towing capacity as well as all the luxury and convenience you'd expect from the top-end models.
Safety - Mercedes Sprinter
Van drivers can get a hard deal. If there aren't cyclists coming from all directions, there are pedestrians wandering around and cars cutting them up. So it's safe to say some technological safety implementations wouldn't go amiss. This is something that Mercedes have acknowledged superbly with the Sprinter. There are more 'assist' features than we can mention, but the best include Lane Keeping Assist, Crosswind Assist and Disc Wipe - which clears the brake discs of water in wet weather.
We stock a huge range of vans, including all of the award-winners listed above. If you'd like a tailored quote for any van, give us a call on 0845 021 0444 or enquire online and we'll get back to you.