Towing restrictions? Avoid that hitch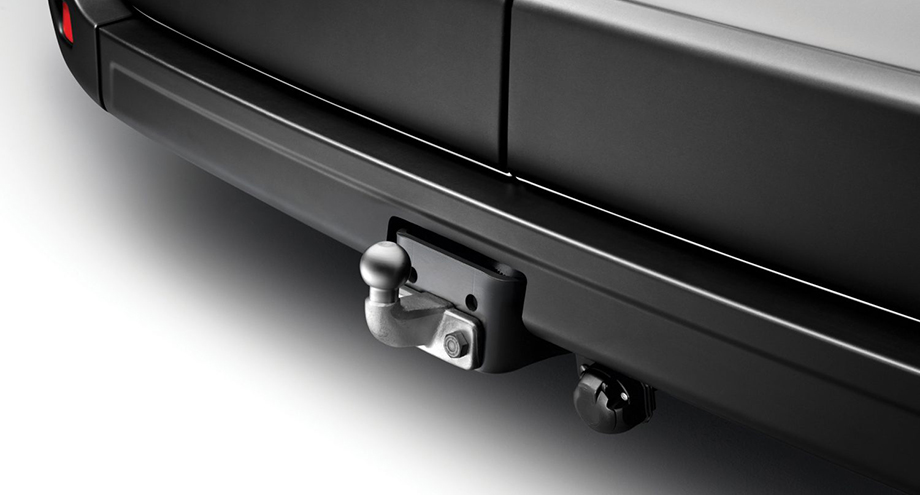 ---
Recent research conducted by Volkswagen has revealed that 53% of van drivers do not know their vehicle's maximum legal capacity - especially when towing.
British police are stopping a growing number of van drivers and seizing their vehicles for being overloaded. Last year, the Driver and Vehicle Standards Agency (DVSA) stopped over 10,800 vans at the roadside and found a staggering 89% to be overloaded.
Trailers provide a simple and cost-effective means of carrying extra cargo - but they are still subject to weight limits. Any driver towing a trailer needs to be aware of the vehicle's gross capacity, their own entitlement to drive it and the point at which a Tachograph is required to record the journey.
With a full UK driving licence, you can drive vehicles with a gross vehicle weight (GVW) of up to 3.5-tonnes. It's when you add a trailer that things become a little more complicated. If you obtained your driving licence AFTER 1997 there are restrictions on a permissible vehicle, as well as trailer weights.
Towing restrictions
If you passed your Category B car driving test after 19 January 2013, you're allowed to tow a small trailer weighing no more than 750kg. You can tow a heavier trailer, as long as the combined weight of both the trailer and towing vehicle is no more than 3500kg (or 3.5-tonnes). This is known as maximum authorised mass (MAM), which is the limit on a loaded vehicle's weight.
However, if you passed your driving test between 1 January 1997 and 18 January 2013, you can drive a vehicle with a MAM of 3500kg towing a trailer of up to 750kg MAM. Again, you can pull a heavier trailer provided the combined MAM of the trailer and towing vehicle does not exceed 3500kg. If you want to tow a heavier trailer, you must undertake a car and trailer driving test.
Exceeding permitted weight limits without the right licence - or without a tachograph - can result in harsh fines for drivers and businesses alike. In some places, it's almost routine to seize an overloaded vehicle.
Don't fall foul of weight limits when transporting goods. Always be aware of your vehicle's capacity. You'll find your van's capacity limits detailed in the owner's manual.
If you would like to discuss any of the vans in our range, give us a call on 0845 021 0444 or enquire online - our advisors are waiting to help!