Top Rated Motorway Cafes in Great Britain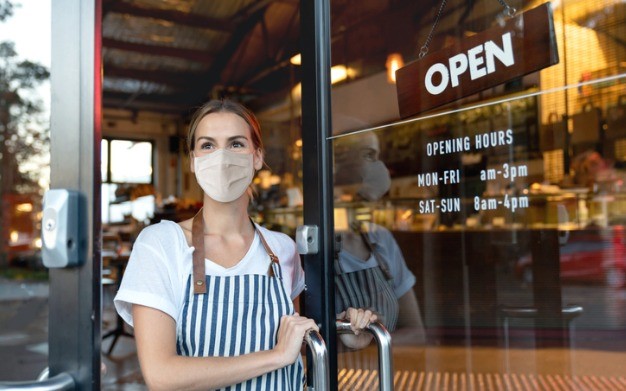 ---
How many times have you been travelling along the motorway and felt the early morning pangs of hunger, only to have to settle for a basic sandwich meal deal or overpriced fast food from a service station?
Well, here at Vansdirect, we want to put an end to disappointing roadside breakfasts. That's why we've made a list of five of the top rated cafs for each of Britain's 20 busiest motorways, making note of breakfast menu prices and average ratings. Those cafs needed to be within 10 miles of their respective motorways and be rated above four stars on both Google and TripAdvisor.
Continue reading, below, to find out which British motorways have the best value for money cafs close by.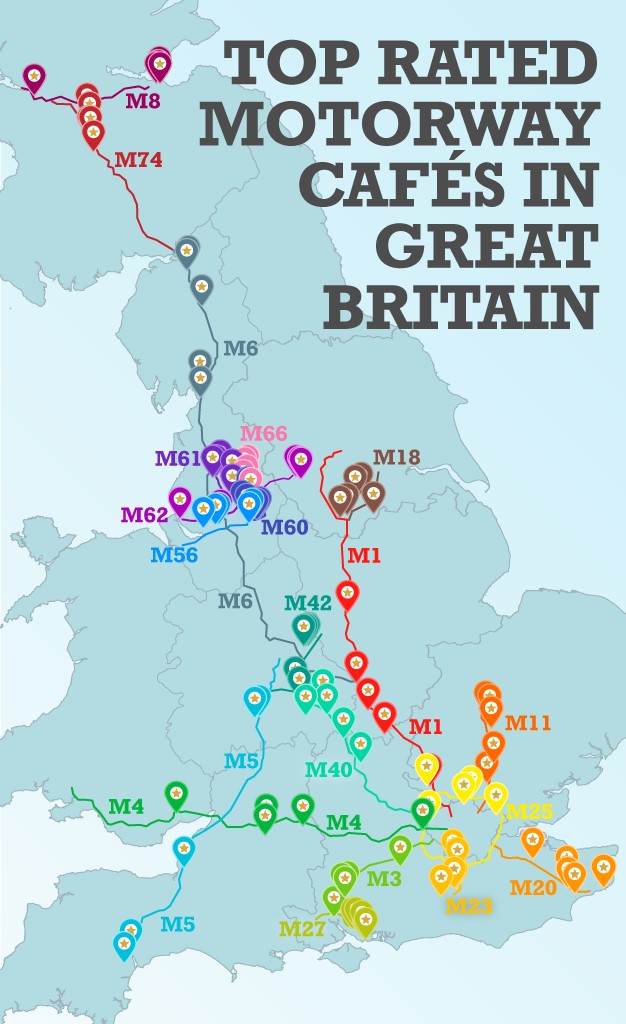 Cheapest motorway to grab breakfast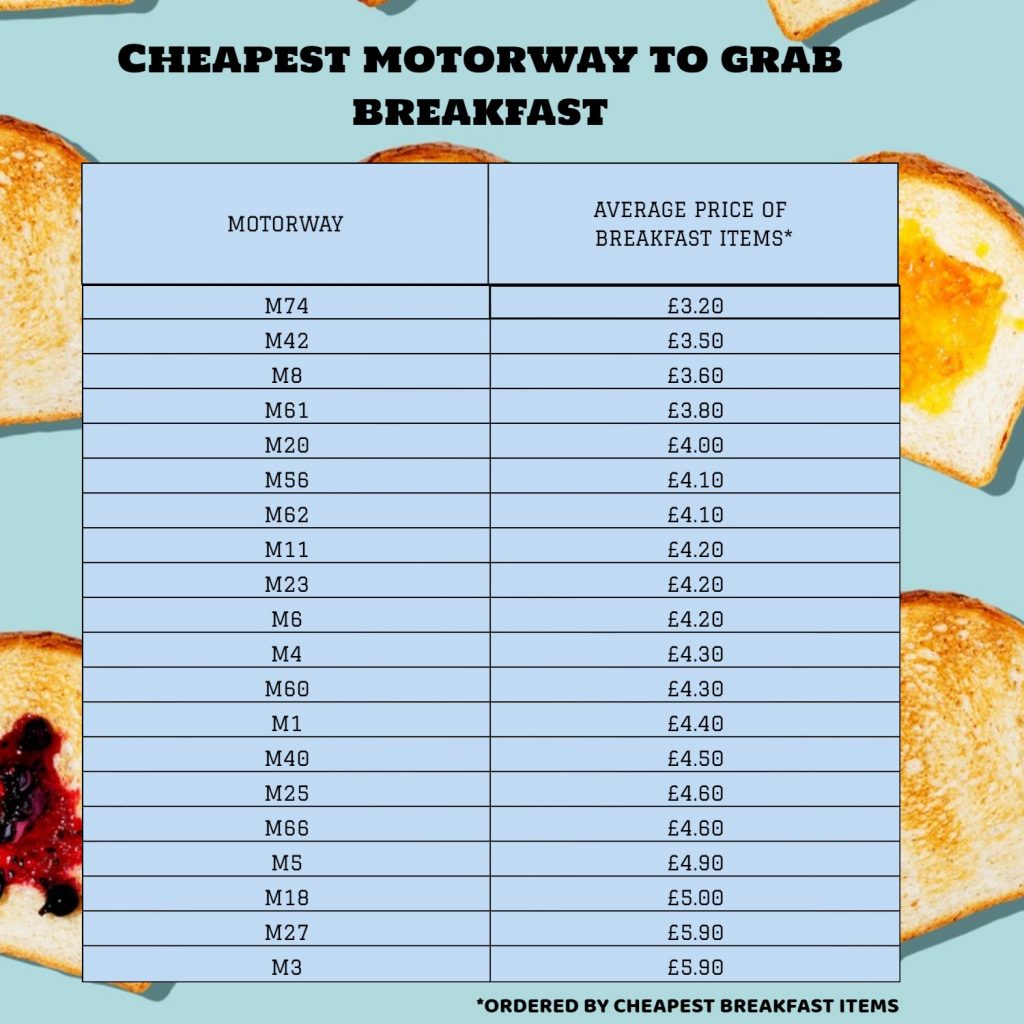 According to our data, the M74 in Scotland is the cheapest motorway to grab breakfast in Britain, which is great news for those who regularly drive from Glasgow down towards England.
In fact, thanks to the M74 and the M8, Scotland overall offers the most competitive breakfast menu prices in Great Britain, averaging £3.40 per caf - a whole pound below the national average (£4.40).
The M42 in the West Midlands and the M61 in the North West also offer exceptional value for money. Both of these motorways allow you to fill up on bacon sandwiches, sausage sandwiches or a fry up for less than £4.00. Result!
At the other end of the scale, the M27 and M3 motorways in the South East represent the most expensive roadside breakfasts in the country, both averaging £5.90 per caf. Drivers who regularly use these routes will want to diligently research the area to find a budget breakfast menu that's a little kinder on the wallet.
Best motorways for a quality roadside breakfast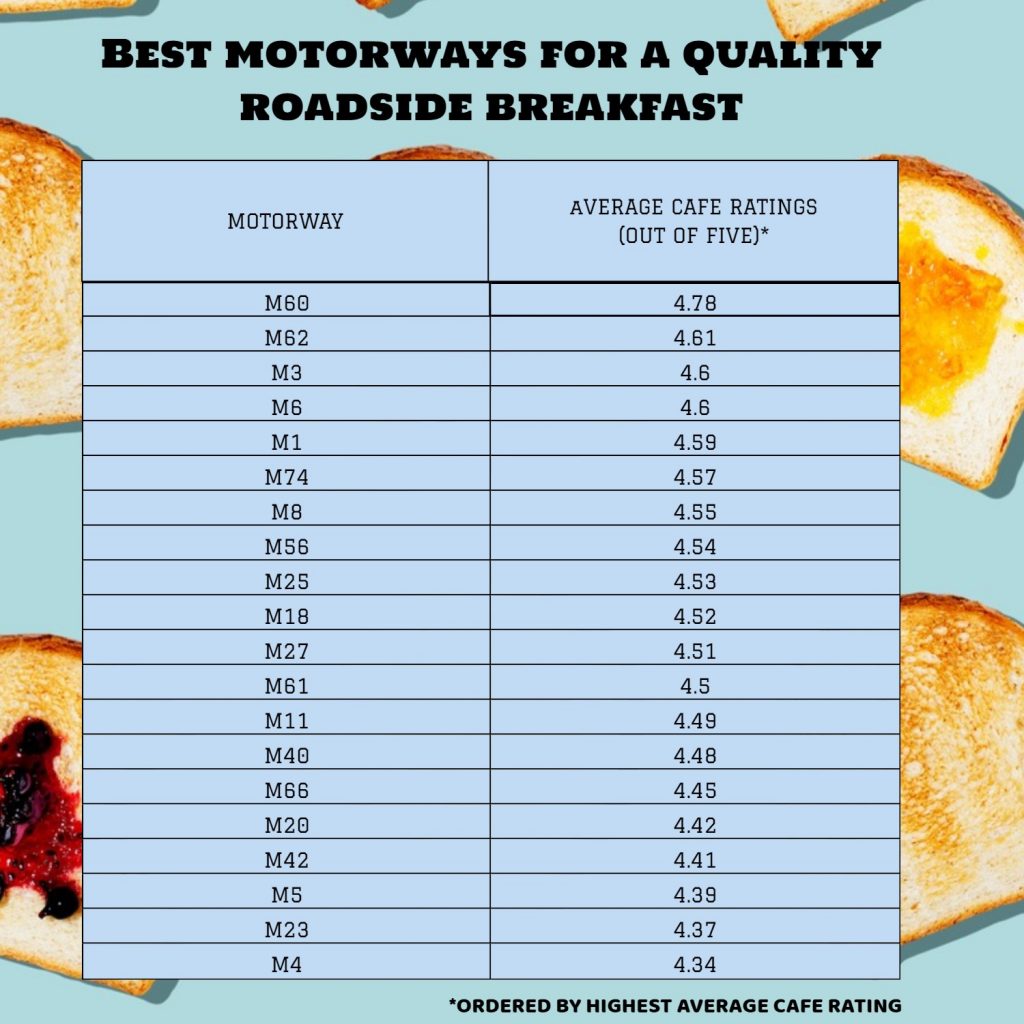 Sometimes, after an especially trying morning on the road, finding a decent brekkie is all you can think about, no matter the cost.
Well, in this case, the M60 in the North West is your best bet for a quality roadside breakfast. This ring motorway averages a whopping 4.78 out of 5 rating for each nearby caf, no doubt thanks to the proximity and ease of access to the many highly rated breakfast bars of Manchester City Centre.
Staying in the North West, the M62 (4.61) and the M6 (4.6) also offer some of the best breakfast menus in Britain. Those travelling between Liverpool and Manchester, or from the Lakes down towards Birmingham, are certainly spoilt for choice when it comes to grabbing the most important meal of the day.
The North West is not home to the highest rated roadside cafs, however. That particular honour is reserved for the East Midlands, which averages 4.61 out of 5 - rated just a few points more favourably than the North West (4.58).
Top 20 best value roadside cafs for breakfast sandwiches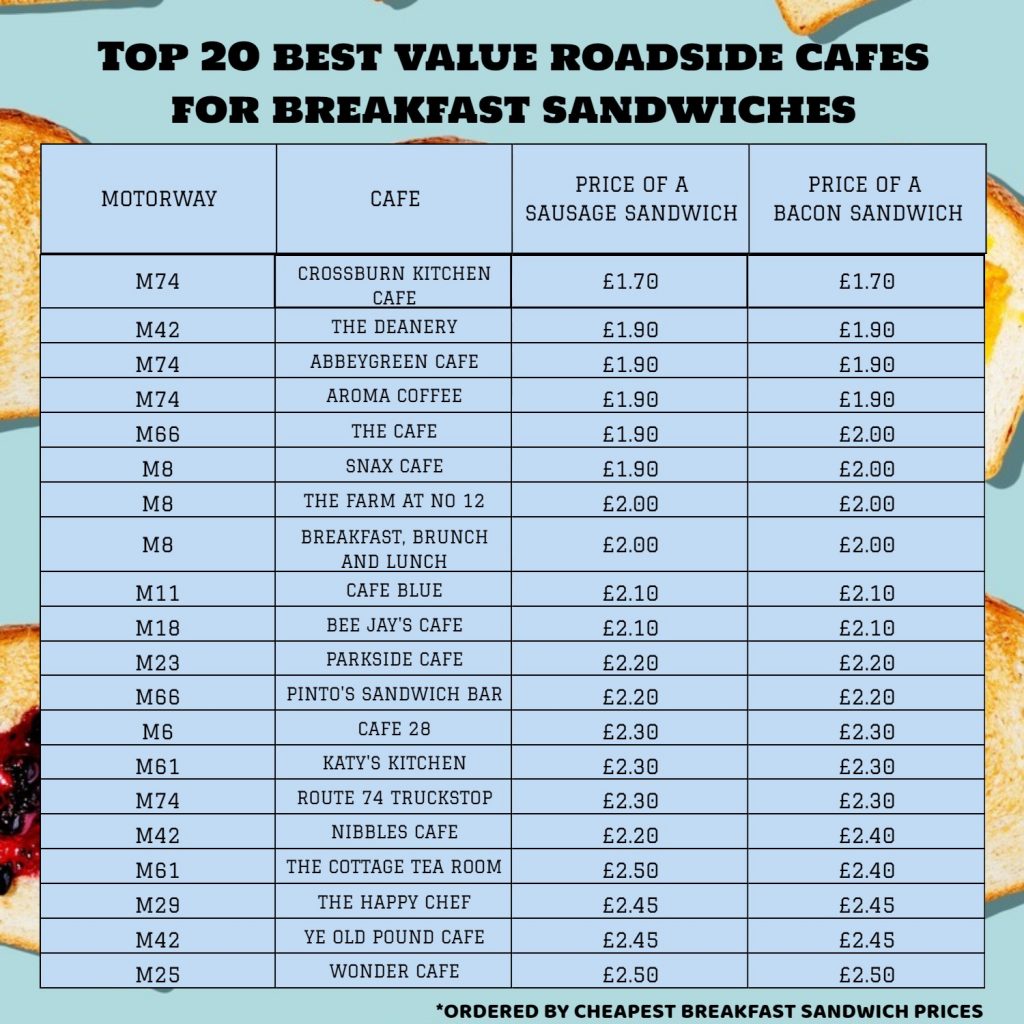 No matter whether you call them barms, baps, cobs or buns, everyone can agree on the beautiful simplicity of a breakfast sandwich. The real discussion is; where can you find the cheapest hot sarnies when travelling on the motorway?
According to our data set, the answer is the Crossburn Kitchen Caf, just off the M74 in Scotland. This first class greasy spoon is just 2 miles from the motorway and offers bacon or sausage sandwiches for a bargain £1.70.
Crossburn Kitchen Caf is not alone on the M74 in offering breakfast sarnies below the £2.00 mark, either. Both Abbeygreen Caf and Aroma Coffee also price their hot sandwich selection at £1.90. In fact, 35% of our top 20 caf list for breakfast sandwiches are based in Scotland - are there any better brekkie deals to be had north of the English border? We think not!
On English motorways, it's The Deanery (M42), The Caf (M66) and Snax Caf (M8) that impress with their low prices, averaging £1.90, £1.95 and £1.95, respectively, for their range of tasty breakfast sandwiches. Considering that the average price of a quality sausage sandwich in Great Britain is £3.38, and the average price of a bacon sandwich is £3.37, these prices are too good to pass up if you're in the area.
Top 20 best value roadside cafes for a fry up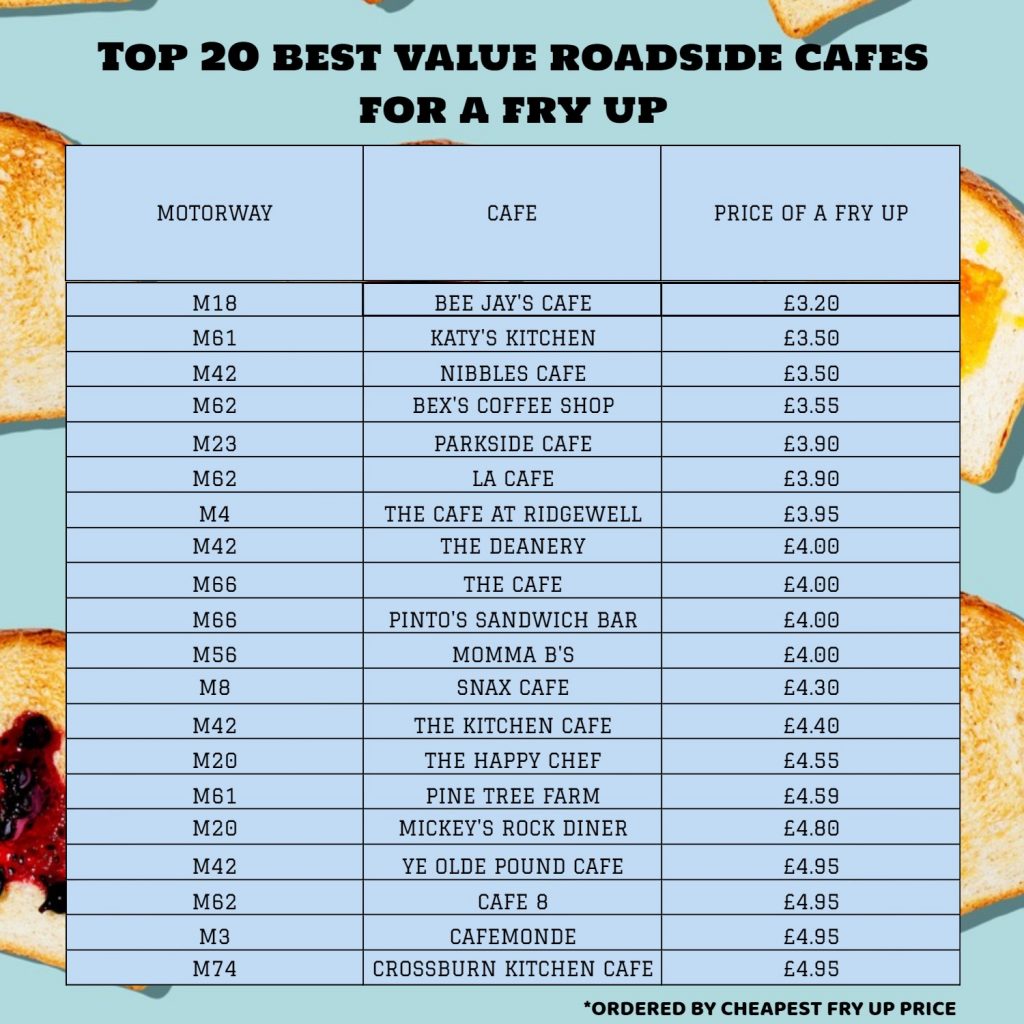 Nothing quite beats sitting down for a fry up after hours cooped up in a car - but where are you best poised to enjoy your breakfast without breaking the bank?
For the cheapest quality roadside fry up in Britain, you'll have to travel along the M18 in Yorkshire to Bee Jay's Caf. This Rotherham-based caf provides two slices of bacon, two sausages, an egg, beans and tomatoes for the low price of £3.20. For context, the average price of a quality fry up in Great Britain is £6.33, almost double Bee Jay's bargain offering!
Yet, while Bee Jay's Caf has the cheapest fry up option, all roadside cafes on our top 20 list offer magnificent value for money. After all, to get change from a fiver for a delicious fry up is an offer all too tempting to pass up. The North West, in particular, is the best region for a cheap fry up, with 30% of cafs in our top 20 list based in and around the region!
A good, hearty breakfast is just one facet of preparing for a long-haul drive - you also need to ensure your van is up to the journey. Here at Vansdirect, we stock a range of quality vans that are just right for the job, so start browsing today!