Tesla pick-up could be with us next year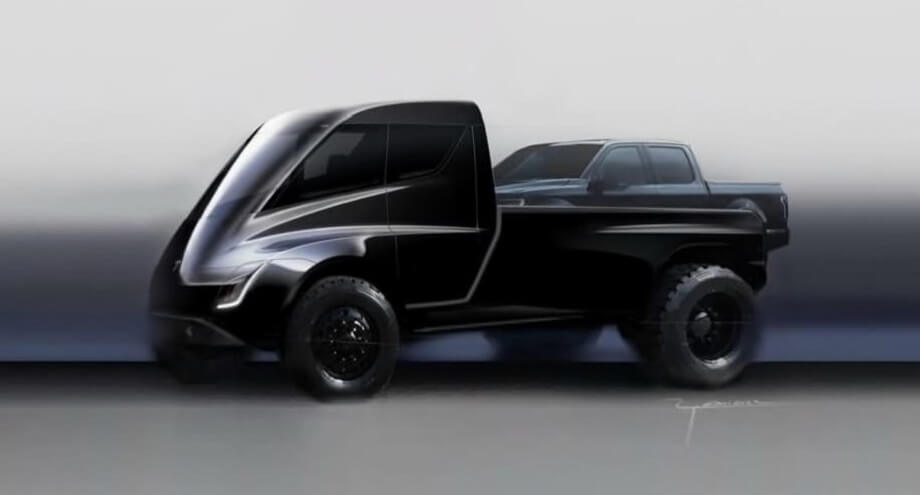 ---
Electric car specialists Tesla could be set to unveil a new pick-up next year, with claims of a 400 plus mile range on a single charge!
Tesla pick-up
Tesla frontman Elon Musk took to Twitter to reveal some of the specifications of the new pick-up, he also asked potential buyers what they'd like to see in the upcoming pick-up. Musk has previously revealed that the new vehicle will be large and around the size of the Ford F150 or maybe larger, which would mean it would likely be at home in the USA full-size pick-up market, meaning it will be far larger than pick-ups in the British market such as the Volkswagen Amarok and Mitsubishi L200.
Powertrain
The new pick-up will be powered by a dual-motor all-wheel-drive fully electric powertrain, whilst the new pick-up is pledged to have excellent off-road capabilities, as traction control settings simulating mechanical locking differentials are likely to appear. The new vehicle is set to be bigger than the firm's Model X SUV which will mean that it will also be able to accommodate larger battery packs. An early estimation by Elon Musk gives the vehicle a range between 400 and 500 miles, with it being possible that high-spec models may even exceed that range on a single charge.
Built for hard work
The new Tesla will be built with hard work in mind, a stark contrast and far more rugged than Tesla's current clean and premium image. The brand has confirmed that 240 volt outlets will feature for heavy power tools, whilst Musk has also confirmed that the battery pack will be able to power them all day long. Also confirmed was standard self-levelling suspension. Musk originally outlined the plans for a new pick-up in April 2018, stating: "Pick-up truck unveil in 18 to 24 months" suggesting we'll see it next year, however we wouldn't be surprised to see it push in to 2020, as is the case for the Model Y.
Unrivalled performance
You'd expect the new pick-up to share factors of the Model X SUV, offering performance completely unrivalled in the pick-up market, the Model X weighs 2.5 tonnes but can still achieve 0-60mph in as little as six seconds. Tesla is expected to stick with the double cab setup for the new model, despite many competitors offering a range of options including single and king-cab variations.
New pick-ups on finance
Vansdirect keeps you up to date with all of the latest new van news, we also have a massive range of vans of our own and cheap van finance options to suit your requirements including van leasing, contract hire and hire purchase. Looking for a new van or pick-upLook no further, get the ball rolling by filling in a contact form online or calling us on 0800 169 69 95, we also offer cars!