Small vans - bigger than you think?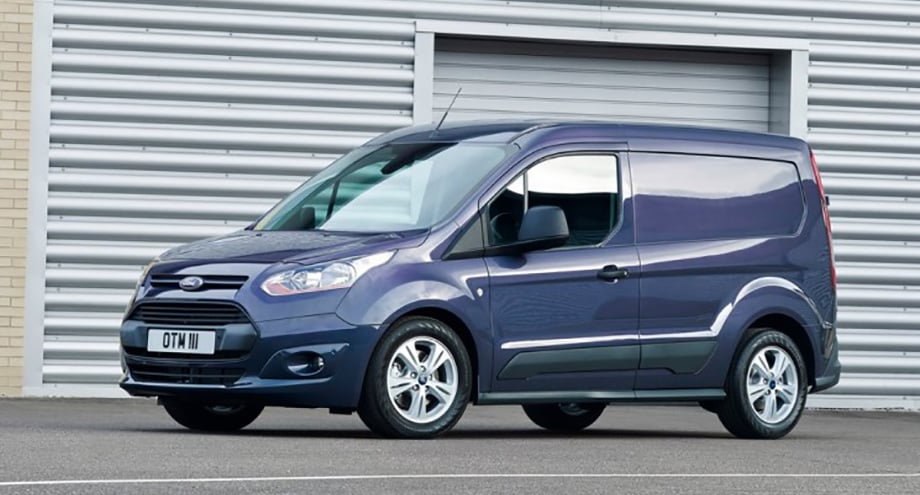 ---
There are all kinds of vans available in today's market, from small vans to pickups. For some van operators, huge volumes and payloads are not a concern - which is where small vans come in.
If low running costs, agility and accessibility are near the top of your priority list, then there are a number of small vans that meet your needs. And despite the fact that you may not need a big load space or payload, many small vans still provide it anyway!
Here are the best small vans in our range.
Ford Transit Connect
The Ford Transit Connect is an excellent light panel van that caters to many different trades. It's one of the best-looking commercial vehicles on the market - and it offers a number of reasons to choose it as your light van.
A range of power output options come with the Connect's 1.5-litre diesel engine; 75ps, 100ps and 120ps, delivering up to 72.4mpg and 300Nm of torque. Small wheelbase models can accommodate up to two Europallets and 3-metre long items while long wheelbase models can carry up to four 8' x 4' boards and items up to 3.4-metres in length. The Ford Transit Connect has a payload range of 625kg to 790kg.
Citroen Berlingo
In terms of small vans, the Citroen Berlingo is one of the oldest, having launched way back in 1996. It remains a popular light van thanks to its affordable price, low running costs and excellent level of standard features. Enterprise models come well-equipped, with satellite navigation, vehicle tracking, air conditioning, rear parking sensors and digital radio.
There are 'heavy-duty' versions which can carry up to 850kg available, but the standard payload of the Berlingo is 625kg. Long wheelbase models can carry up to 750kg. Fuel economy is good, with the 100ps model returning up to 68.9mpg.
Fiat Fiorino
For such a small van, the Fiat Fiorino is extremely capable. As a compact city van, this diminutive little workhorse carries up to 610kg in a load space of up to 2.8 cubic metres. That's around half the loadspace of the smallest Transit Custom - a medium-sized van!
Running costs are very low - the 1.3 Multijet engine returns a claimed 74.3mpg. The Fiorino's short wheelbase and low centre of gravity make it a very agile van with minimal body roll, and it's a pleasure to drive thanks to its responsive handling.
Volkswagen Caddy
If you're looking for a small van with the biggest capacity, then you should definitely check out the Volkswagen Caddy. As you'd expect from a Volkswagen van, it's well-refined and practical with great handling. It's also very efficient, thanks to emissions of just 99g/km and a fuel economy of 72.3mpg for 102ps models.
The Caddy's standard load volume is 3.2 cubic metres, and with 'Maxi' models available you can get up to 4.2 cubic metres. Maximum payload sits at 850kg - in line with its rivals. Digital radio, a full-height bulkhead, and Start/Stop technology are standard features across the range.
Ford Transit Courier
Ford's smallest purpose-built commercial vehicle is also one of the best on the market. You'd be forgiven for expecting the worst when you realise that the Transit Courier is based on the Fiesta passenger car, but despite its tiny size the Courier can carry up to 660kg in a usable load space of 2.3 cubic metres.
Just like Ford's passenger cars the Courier is excellent to drive, whether you're in the city centre or on the motorway. You can even get a Kombi version with five seats, although this eats into the loadspace. Thankfully, the rear seats can be folded so you can use the Courier as a panel van should you need to.
Small van finance deals
Need a small van? You're in the right place! You can get any of the vans above - or any other in our range - with one of our flexible finance options. Call NOW on 0800 169 6995 or enquire online and we'll get back to you!