Road Safety Week - van driving tips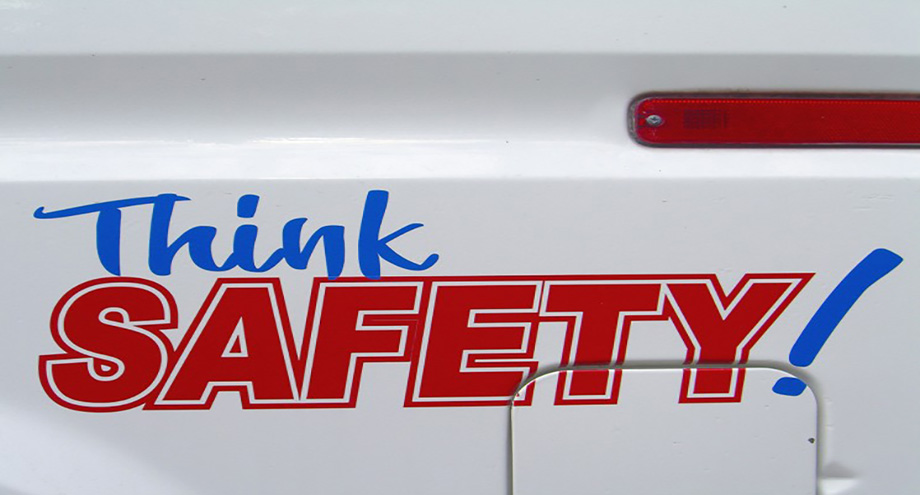 ---
This week is Road Safety Week (21-27 November) and as usual, the focus is on prevention. Founded by Brake, a road safety charity, in 1997 - the event aims to raise awareness about road safety and promote the preventative measures motorists can take to avoid needless deaths and injuries all year round.
As a van driver, you may spend a lot of time on the road and the worst thing you can do is think that you know it all - that you're a perfect driver. The best drivers know that when on the road, you never stop learning, and you're not impervious to error.
Van driving tips
We hear all sorts of statistics regarding road safety. Here are some van driving tips to help you avoid adding to those stats.
Attention
Staying alert and aware at all time to what is going on around you is imperative for drivers of all experience levels, not just new drivers or those who are learning. A split-second reaction could be the difference between a collision - or avoiding one.
Anticipate
A lot of crashes happen because drivers focus on the vehicle in front of them. Make sure you scan ahead as well as around your van to anticipate crashes before they happen.
Buffer
A vehicle travelling at 48km/h can take up to 13 metres to stop. That's about the length of three family cars. Stopping distances increase even further if your tyres are under-inflated or in wet conditions. Always maintain a decent gap between your van and the vehicle in front and increase it at higher speeds.
Conditions
Adverse weather conditions pose all sorts of potential accidents. This isn't exclusive to the obvious elements like rain, wind and snow - the sun tends to lie low at this time of year, creating a glare that can severely restrict your view of the road. Slow down, make sure you are driving comfortably and pay attention to the advisory warnings displayed on road signs - they are there for a reason, after all.
Blind spot
When changing lanes on a motorway, always check over your shoulder. Some vans come with wide-view or 'blind-spot' mirrors that extend your view and eliminate your blind spot. If you have one, make sure you can see the entire width of the lanes beside you.
Distractions
If you're in control of a motor vehicle, it's your responsibility to ensure that you are in a fit state to drive. A single alcoholic drink, prescription drugs, tiredness or even having your mind elsewhere can all reduce attentiveness and slow down your reflexes. Remember, a split second is enough to save your life.
Planning
If you're unfamiliar with a certain route or journey you are more likely to make an error when driving. Slow down and absorb your environment - it'll help you drive with confidence. If you have access to sat nav or a smartphone with a mount for hands-free usage, use it.
Night driving
It goes without saying that night driving is more dangerous. You may not think so, as there are far less vehicles on the road, but don't let that lull you into a false sense of immunity. If you're having trouble seeing, or it's raining, slow down to give yourself more chance of seeing what in front of and around you. If headlight glare is an issue, shift your gaze slightly. You can also adjust your rear view mirror to reduce glare from following traffic.
Country roads
Country roads seem to have their own set of rules. They're narrow, winding and rough - that's before you come face-to-face with a 7-tonne truck. Be aware of pot holes, adhere to any advisory signs and ALWAYS keep your speed low. Stopping suddenly is far easier at 5-10mph than at 30mph. Country roads demand your attention, so always stay alert.
Seat belts
Last but definitely not least, it's seat belts. You know the rule: "Clunk, click - every trip". Seat belts help to limit your contact with the car's interior on impact and spread the forces over a greater portion of your body to protect against neck injury. We'll leave you with this: Without a seatbelt and airbag, you can be killed in a head-on collision at just 29km/h. Put it on.
New vans on finance
Looking for a van with excellent safety credentials? Check out the Ford Transit Custom - it has a 5 star Euro NCAP safety rating and a host of technological safety implementations. If you'd like to know more, give us a call on 0845 021 0444 or enquire online for a call back.