The Renault Master at a glance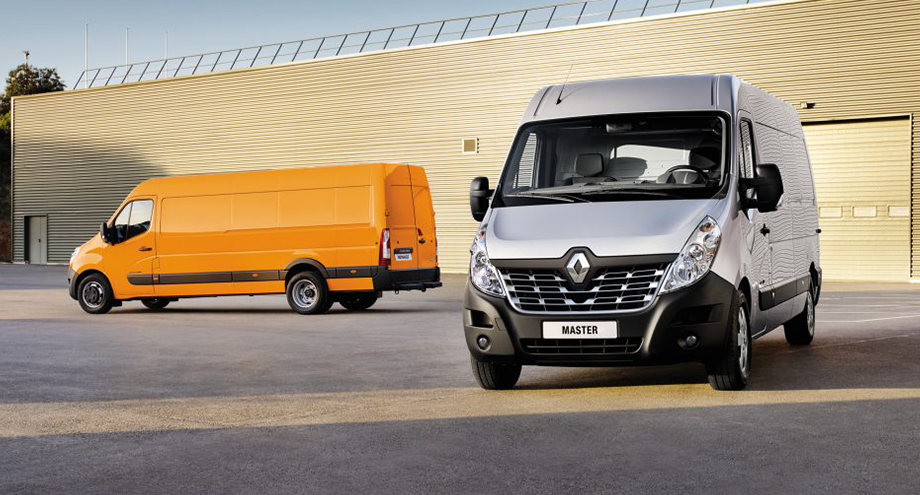 ---
The Renault Master has been a staple of the large van market for over 30 years now, along with its near-identical twins, the Nissan NV400 and the Vauxhall Movano.
Renault's Master was given a facelift in 2014 and offers a choice of body styles, power units and conversion options.
In a market segment that is dominated by better-known rivals like the Ford Transit, Volkswagen Crafter and Mercedes Sprinter, the Renault Master does just about enough to survive in the UK.
Based on the same chassis as the aforementioned NV400 and Movano, the Master is now in its third generation. You'd expect a van with such longevity to be a bigger seller - does it get the respect it deserves here in Britain?
Renault Master engines
With the Renault Master comes a single 2.3-litre engine option, albeit in 110PS, 125PS, 135PS and 165PS units. The former two units come attached to a single turbocharger, while the latter two boast twin turbo. You can expect 285Nm torque on the entry-level 110PS engine while the top-end unit will deliver 360Nm at 1500rpm. Renault's official figures claim that this unit achieves 40.9mpg, which is incredibly competitive for a large van.
Available in both front and rear-wheel drive configurations, there is an L4 model with single rear wheels designed for heavy hauling and motorway driving. The single rear wheels (as opposed to double) add an extra 30cm to the loadspace width meaning that a Euro pallet can be loaded widthways. In total five pallets can be carried. A conveniently low loading height of 546mm takes the strain away from loading the Renault Master.
Renault claim that there are 120 variants of the Master including chassis cabs, platform cabs, crew cabs, tippers, people carriers and minibuses. Loadspace capacities start at 8 cubic metres and extend as far as a frankly ridiculous 22 cubic metres. Is it a van or a cave?
The Renault Master cabin
The Master, just like most modern vans, has a cabin that's been designed to be as car-like as possible while also functioning as a mobile office. Standard equipment is quite good; there's a DAB radio, Bluetooth, USB connectivity as well as driving aids like Grip Xtend, Hill start assist and an innovative wide view mirror. The mirror eliminates blind spots, making negotiating awkward roads and junctions that little bit easier. Options include suspension and heated seats.
The Renault Master - despite not even being in the top 3 best-selling large vans in the UK - is definitely a van to consider if you're looking for something bigger. While vans like the Crafter and Sprinter may be more popular, the Master is cheaper than both - not to mention a lot more comfortable. What's clear is that Renault have listened to its customers and van users in general to produce a commercial vehicle that is efficient and practical.
Interested in a Renault Master? We currently have the LM35 Business+ model in stock, priced at a fantastic £229pm on a two-year contract hire. Call us on 0845 021 0444 or enquire online.