Peugeot Boxer and Citroen Relay electric vans revealed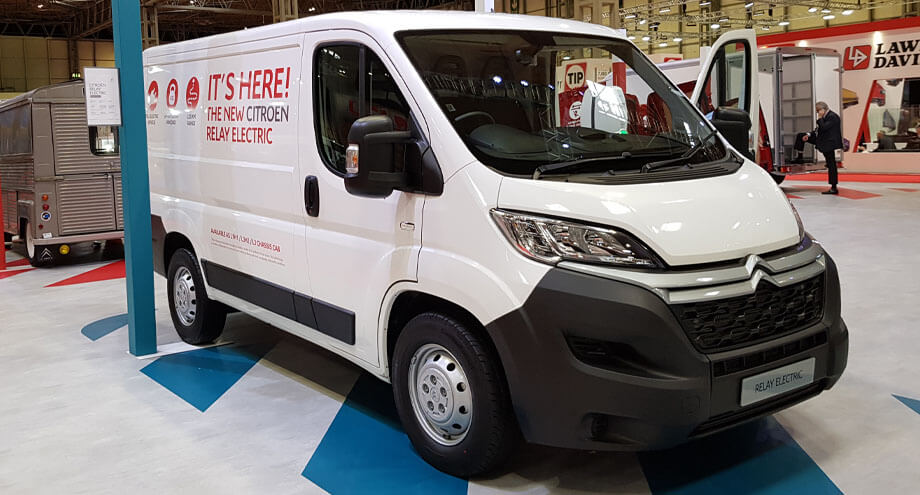 ---
The CV Show 2019 sprung a number of surprises, one of them being Peugeot vans and Citroen vans launching all-electric versions of the Peugeot Boxer and Citroen Relay large vans. Our team of van experts at Vansdirect take a closer look!
Peugeot Boxer and Citroen Relay electric vans
The Peugeot Boxer and Citroen Relay electric vans both received their world debuts at the CV Show 2019, held at the NEC in Birmingham between 30th April and 2nd May. The two new vans are part of the previously announced electrification strategy from the PSA Group which will see all vehicles in their range, both passenger cars and commercial vehicles being offered with an electric variant by 2023.
Both new vans are a response to customer demands for a zero-emissions delivery vehicle and will be rivals for the likes of the Renault Master ZE, Volkswagen e-Crafter and Mercedes eSprinter vans. The Citroen Relay electric and Peugeot Boxer electric vans are based on their standard counterparts with the diesel engines replaced by and electric motor, while there will be two battery options of 44kWh and 62kWh available for fleet managers to control costs.
Opt for the larger 62kWh battery and the new Peugeot van and Citroen van offer a claimed driving range of 169 miles, whilst the smaller battery offers up to 141 miles. PSA will reveal more detailed information later on in 2019 following homologation and prior to launch of both large vans. The motor will deliver 96ps and offer a top speed limited to 55mph to maximise battery performance in urban areas.
Unveiling the two new electric vans, PSA Group Head of Electric Helen Lees revealed that the new vans were a solution to recent moves such as the Ultra-Low Emission Zone in London, a move she expects to be followed by other large cities. Lees was quick to point out that the PSA range are already exempt from the low-emission charge with Euro 6 engines, but believes such moves are making new van buyers demand more choice than traditional diesel and petrol vans.
Lees added that may drivers only travel a short distance in their vans and use them more as mobile offices and workshops, with these most expected to be interested in the electric models.
Lees commented:
"PSA Group has made a very strong commitment to every new model launched from 2019 including a full-electric or plug-in hybrid variant. That means by 2025 there will be an electrified model in every single PSA automotive brand. This applies to our light-commercials and means we will launch new electric models in addition to the Peugeot Partner and Citron Berlingo Electric vans we sell currently. Our customers don't have to wait for a new generation of Citron Relay or Peugeot Boxer to get a zero-emission drivetrain."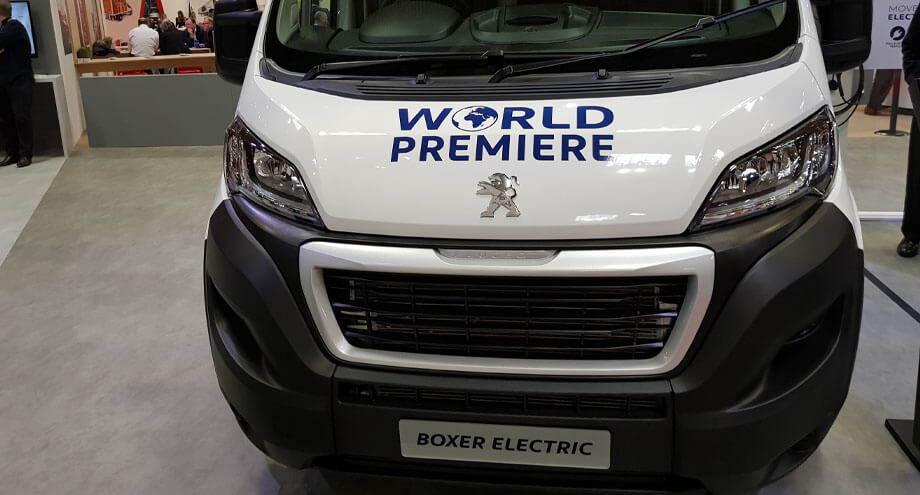 New large vans for sale
So we'll be waiting a little while until we see electric versions of both the Citroen Relay and Peugeot Boxer vans, however we have both the standard models in stock and ready to go, available with cheap van finance options including van leasing, contract hire and hire purchase. Interested? Simply fill in a contact form or call us on 0800 169 69 95 to get the ball rolling on a brand new van today!