New Volkswagen Crafter - new van review!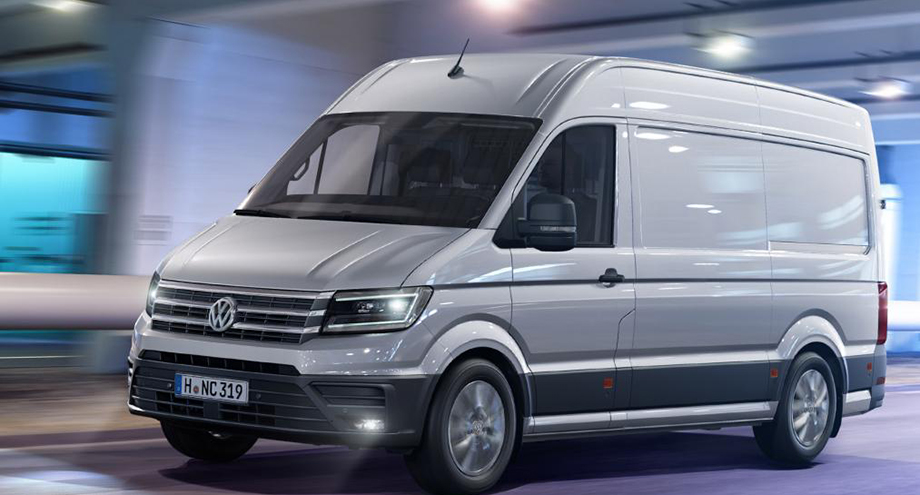 For years the Volkswagen Crafter has been in the shadow somewhat of its 'sister van' the Mercedes Sprinter. But now the Volkswagen Crafter has branched out on its own creating the all-new Crafter!
New Volkswagen Crafter introduction
Volkswagen have decided to end their ten year affiliation with Mercedes on the previous Crafter (being based on the Sprinter) and the results have already shown! The new Volkswagen Crafter van was voted International van of the year 2017!
Despite its affiliation with Mercedes coming to a halt, Volkswagen are not completely alone with the new Crafter. Developed out of a factory in Poland, the new Volkswagen Crafter has a new sister van in the form of MAN's first entry into the LCV sector, with the MAN TGE. Front end styling is the main difference between these two almost identical new vans.
Economy of the new Volkswagen Crafter
It's new just the shape and exterior where the new Volkswagen Crafter gets an overhaul. The engines in the new Crafter are 2.0-litre units from Volkswagen designed for durability and efficiency, while stop/start technology delivers a 15% enhancement in fuel economy. Although there have been no specific figures released; fuel economy on FWD versions of the new Volkswagen Crafter (first models available to purchase) is expected to be in the region of 38mpg. Fitted as standard on the New Crafter is a six-speed manual transmission, while an eight-speed torque converter automatic version is available as an option on the two most powerful engine outputs.
Dimensions of the new Volkswagen Crafter
With the function of maximising carrying capacity, the new Volkswagen Crafter has an extended range with an increase variety of different body sizes than its predecessor. There are three choices of van length, beginning with the 5,986mm MWB version, increasing to 6,836mm on the LWB version, then increasing further to 7,391mm on the LWB maxi. In conjunction with this, there are three different roof heights which provides up to a staggering 18.4 cubic metres of load volume. Access to your load is also made easy with side-hinged rear doors that open to 270 degrees, these are locked in place by a magnetic door stop. MWB models can accommodate up to six Europallets, while you can adapt the load area depending on your desires, one option is a wooden floor with combined shelving mounts that allow for racking systems to be installed.
Features of the new Volkswagen Crafter
There is a wide variety of safety and security features fitted on the new Crafter, including: four airbags, ABS, ESP stability control, Automatic post-collision braking system and side wind assist. In terms of security, remote central locking is standard on the new Crafter, in conjunction with the ability to remotely lock the cab and also via the dashboard. There is also a wide variety of optional safety and driver assistance systems, depending on your preference and the spec of new Volkswagen Crafter that you desire. Available in startline, trendline and highline specs, the new Volkswagen Crafter can be as advanced as you desire!
New Volkswagen Crafter on finance
Interested in a new Volkswagen CrafterWe currently have the new Crafter available from ONLY £313pm. Or maybe you prefer the existing CraftersOr maybe its sister van the Mercedes SprinterWe have a wide range of large vans available with flexible finance options including: van leasing, contract hire and hire purchase. Call us on 0845 021 0444 or enquire online and we'll get back to you ASAP!