New Vauxhall Vivaro van to be built in Luton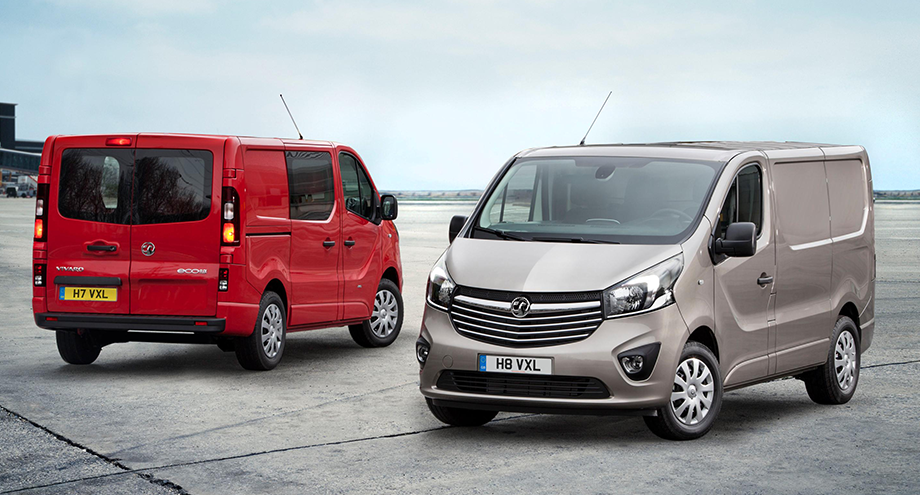 ---
Vauxhall vans have revealed that they will built the next-generation Vauxhall Vivaro van in Luton, with Vauxhall/Opel owner PSA announcing a significant investment in the Luton van-making plant!
New Vauxhall Vivaro
PSA (the combination of Peugeot vans and Citroen vans) are believed to be investing a figure of approximately £100 million in the van making plant in Luton, whereas the Government is also thought to have made a contribution of £9 million to secure the investment. The move is said to have secured 1400 UK jobs and increase the production capacity of the plant to 100,000 vehicles a year from the current 70,000.
New PSA Vauxhall Vivaro
The next-generation Vauxhall Vivaro will be available in 2019 and will be based on a PSA platform, which may mean that the Luton plant will be able to produce both Citroen vans and Peugeot vans in the future. It remains to be seen whether the new Vauxhall Vivaro will be accompanied by the new Citroen Dispatch and Peugeot Expert vans in Luton, however the new van will used the same EMP2 platform which underpins the current Dispatch and Expert medium vans.
New PSA engines
In conjunction with the new PSA platform, the new Vauxhall Vivaro is expected to be powered by PSA diesel engines. We can also expect hybrid and full electric van models, with PSA Group Chairman revealing that the new Vauxhall Vivaro would be electrified at some point in the future.
Vote of confidence
Business secretary of Vauxhall vans, Greg Clarke labelled the decision as a vote of confidence, stating: "Today's decision is a vote of confidence in Vauxhall's highly skilled workforce and the UK's world-leading automotive sector." PSA Group Chairman Carlos Tavares also had his say on the announcement: "This is a major milestone for the future of the Luton plant and a key enabler to serve our ambitions in the commercial vehicle market."
Vauxhall vans built in Luton since 1905!
The 'Unite' union have lauded the decision for Vauxhall vans to continue to build vehicles in the town. The current Vauxhall Vivaro van was launched in 2014 under a partnership with Renault vans, Nissan vans and Fiat vans that also produced the Trafic, NV300 and Talento vans from their own plants. PSA's acquisition of Vauxhall and Opel in 2017 has led to a change of the platform of the Vauxhall Vivaro, however production will remain in Luton, with the new Citroen Dispatch and Peugeot Expert vans possibly joining the Vivaro in production if demand is high enough!
New Vauxhall Vivaro on finance
Looking for a medium van? How about the Vauxhall Vivaro? The award winning medium van is perfect for all of your business requirements! At Vansdirect we have a HUGE range of Vauxhall Vivaro vans in stock including TOP SPEC Sportive panel vans and double cabs from ONLY £159pm. Select from cheap van finance options on all of our new vans from van leasing and contract hire to hire purchase. Interested? Enquire online or Call us on 0800 169 69 95 to find out more, we also offer cars!