New vans from Citroen, Peugeot and Toyota coming soon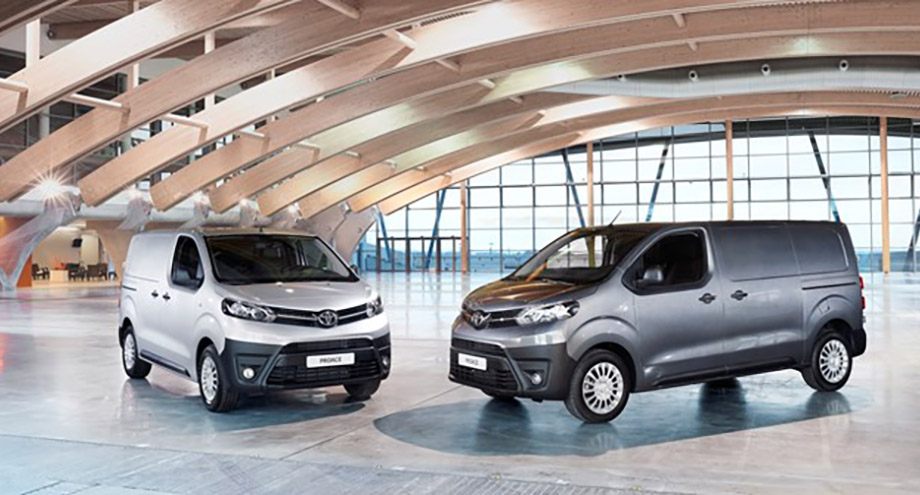 ---
Three big name manufacturers have announced brand-new versions of their flagship vans ahead of their debuts at next month's Commercial Vehicle Show in Birmingham.
The first deliveries of Citroen's new Dispatch, Peugeot's new Expert and Toyota's new Proace will begin in September and will offer three variants: extended cab, platform cab and combi.
New Vans
These new, updated models will take on existing competition such as the Vauxhall Vivaro as well as Fiat's new Talento medium van, for which orders open in mid-May.
UK pricing and specification for the new vans will be announced nearer to launch. The manufacturers claim that the new, updated models are capable of class-leading CO2 emissions of 133g/km and 55mpg. Power options include 1.6-litre and 2.0-litre engines with outputs of between 95PS and 115PS.
Both automatic and manual gearboxes are available while the new vans can accommodate up to 6.6 cubic metres of loadspace and a payload of up to 1400kg.
New Features
Exciting new features include hands-free sliding doors, a head-up display and a 7-inch touchscreen satnav system with voice control.
With the new satnav comes free lifetime map updates every quarter; as well as access to connected services such as real-time traffic updates, service station location and price along with weather forecasts, for three years.
Other driver assistance technology featured includes a blind spot monitoring system, a reversing lane departure warning, front and rear parking sensors along with a reversing camera and adaptive cruise control.
"Our ambition with new Expert is to attract new customers. Its innovative design offers differentiating services and embodies a new aspect of our high-end strategy in the utility vehicles sector" said Maxime Picat, Peugeot CEO.
View our current Citroen van range