New van battle: Mitsubishi L200 vs Fiat Fullback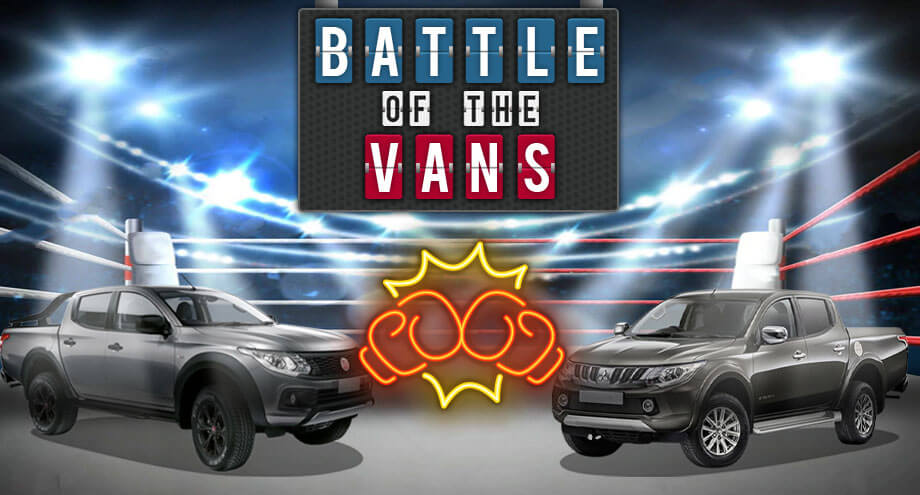 ---
The pick-up truck market is currently booming with more than 28,000 pick-ups registered so far this year. Vansdirect takes a look at two very similar and incredibly popular pick-ups currently available in the UK market, the Mitsubishi L200 and Fiat Fullback!
Mitsubishi L200 vs Fiat Fullback
Pick-up truck sales are currently up 3.5% in 2019 and two pick-ups which have contributed to this growth are the Mitsubishi L200 and Fiat Fullback. One reason pick-ups are a popular option is the preferential van tax rates, meaning they're an attractive proposition for business users who also use their working vehicle for private use.
The Fiat Fullback may look familiar, that's because it is! The Fiat Fullback is a result of badge engineering and is essentially a Mitsubishi L200 donning the Fiat vans badge. The Fiat Fullback is a relatively new member of the pick-up truck market, however it is set to leave the market in the coming months with Euro 6 diesel engine legislations being labelled as a factor behind this decision. Vansdirect pit the two head to head before the Fiat Fullback leaves us later this year!
Fiat Fullback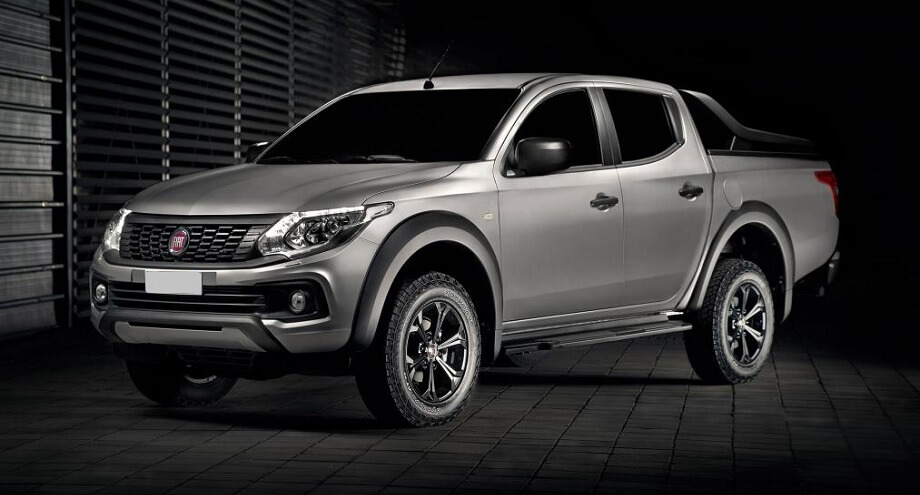 Fiat vans are no strangers to platform and technology sharing: the Fiat Doblo Cargo and previous Vauxhall Combo van were heavily related, this is also the case for the Fiat Talento and Renault Trafic, as well as the Fiat Ducato and both the Citroen Relay and Peugeot Boxer vans. So it really is no surprise that when they did develop a pick-up truck that they would go down this route and in teaming up with the Mitsubishi L200, Fiat vans opted for a pick-up with more than forty years in the market.
Whilst the Fiat Fullback is primarily a basic rebrand over the Mitsubishi L200 pick-up, with the same basic shape and underpinnings, there's also a new grille and headlights. The lack of brightwork means that the nose of the Fiat Fullback pick-up is less imposing than that of the Mitsubishi L200 and apart from styling changes as a result of different specifications, both pick-ups are different to tell apart.
Performance of both pick-ups is also largely identical, both going from 0-60mph in as little as 10.1 seconds, whilst handling is also largely similar between the two. Both the Fiat Fullback and Mitsubishi L200 have excellent levels of off-road ability and more than will be required by the majority of buyers, with a rotary controller on the dash to select between driving modes. Rear-wheel drive is sufficient for most occasions, traction is improved with permanent 4WD and centre differential.
Fantastic off-road ability is helped by low-range gears with a differential lock, the Fiat Fullback pick-up can take on the most challenging of terrain with a maximum approach angle of 30 degrees, a 24-degree breakover angle and 45-degree side approach angle. The Mitsubishi L200 achieves exactly the same figures, with the differences between the two pick-ups largely boiling down to specification differences and price.
Mitsubishi L200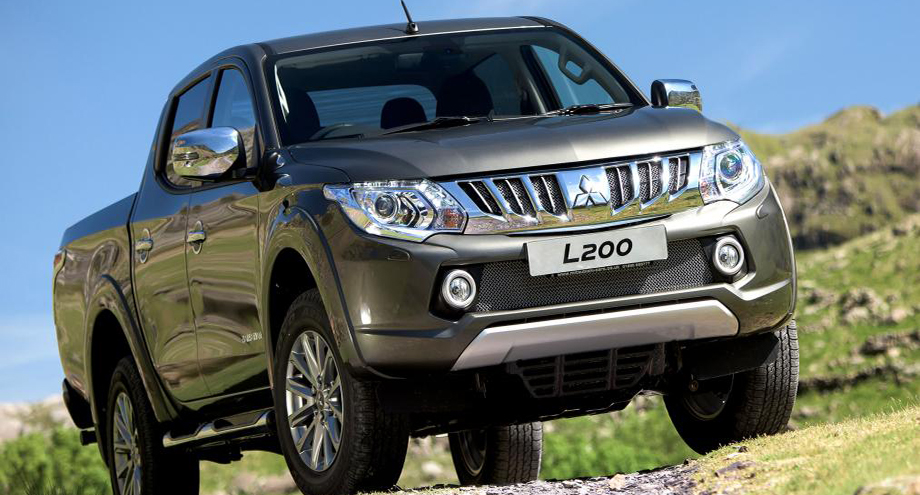 Unlike the Fiat Fullback, the Mitsubishi L200 is available in a variety of body styles: double cab, standard cab and club cab. Under the skin, whichever Mitsubishi L200 you opt for, you get a traditional off-roader set up, i.e. a ladder-frame chassis with the body bolted on top. Up front there's wishbone suspension, whilst at the rear end there is a live axle with leaf springs, designed for load carrying. In turn, the Mitsubishi L200 offers class leading carrying capacity.
Selectable four-wheel drive is offered on the L200 pick-up, which can be switched between rear or all-wheel drive, low range gears and a differential lock assist the pick-up off road. In standard 4WD mode, power is split 40:60 front to rear so that understeer is reduced, however for normal driving conditions you'll probably find yourself in 2WD mode the majority of the time.
The Mitsubishi L200 offers an excellent ride and only at high speeds and when unladen does the suspension get challenged by uneven surfaces. The Mitsubishi L200 overall drives like a large SUV offering decent levels of grip, whilst strong mid-range torque in the engine means you don't need to overdo it with the revs to accelerate quickly.
And the winner is .
By the smallest of margins we've opted for the Fiat pickup. It offers excellent value for money as well as a stylish, eye-catching version in the Fiat Fullback Cross. The Mitsubishi L200 is pipped at the post!
Pick-up trucks for sale
At Vansdirect we have both the Mitsubishi L200 Warrior and Fiat Fullback Cross in stock and ready to go with cheap van finance options available including van leasing, contract hire and hire purchase. Interested? Simply fill in a contact form or call us on 0800 169 69 95 to get the ball rolling today!
Want to hear more from Vansdirect? We're also on Facebook and Twitter!