New units for the Ducato and Doblo Cargo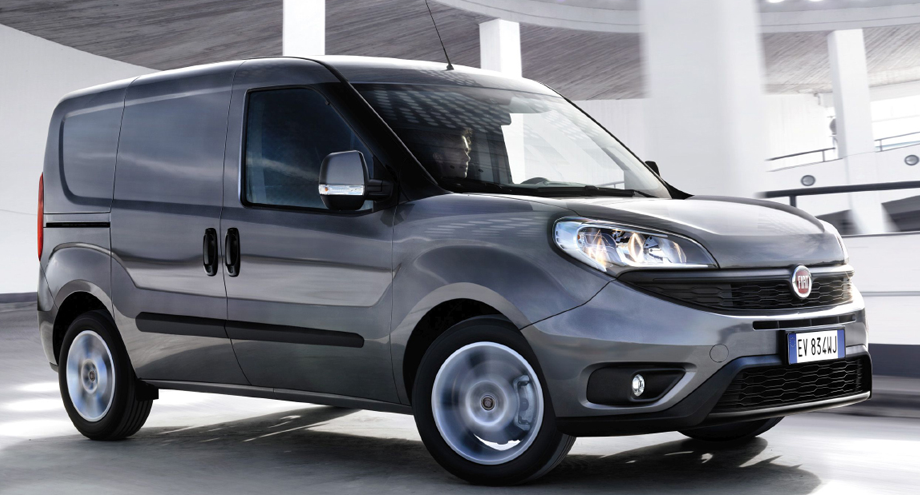 ---
Fiat Professional has announced upgrades for its Ducato and Doblo Cargo vans. The medium and large vans will get new Euro 6-compliant engines.
The new powertrains use a Low Pressure Exhaust Gas Recirculation system (LPEGR), which decreases NOx emissions minus the complexity, extra weight and additional expense associated with the use of emission additives.
The LPEGR system works by funnelling exhaust gases away after exiting the diesel particulate filter, reducing their temperature with a low-pressure cooler. These gases are then recirculated ahead of the turbo charger. According to Fiat, it was important to devise a simple solution that reduced weight and running costs to make it ideal for commercial vehicles.
Fiat Ducato
One of the Ducato's power units has been replaced by a smaller engine. The current Euro 5 2.3-litre MultiJet 110hp makes way for a brand new 2.0-litre 115hp MultiJet II engine. Fiat claims a combined cycle fuel economy of 47.9mpg and CO2 emissions of 157g/km. Both figures are significant improvements over its predecessor, as are performance and refinement.
The top-of-the-range 3.0-litre 180hp engine has also been replaced. In its place is a 2.3-litre MultiJet II engine with the same output but significantly improved fuel efficiency and emissions - 46.3mpg (combined cycle) and CO2 emissions of 160g/km.
The core 2.3-litre MultiJet 130hp and 150hp units have also been enhanced with the LPEGR technology. Multi-seat variants (like a minibus) utilise Selective Catalyst Reduction (SCR), using the AdBlue additive to convert nitrogen oxides (NOx) to non-harmful gases - the AdBlue filler is placed adjacent to the diesel filler behind the same fuel flap, to make refilling the 151-litre tank nice and easy.
Fiat Doblo Cargo
The Doblo Cargo models have also seen enhancements to their engines. Both the 1.3-litre MultiJet II 95hp and 1.6-litre MultiJet II 105hp turbodiesels are now available in new 'EcoJet' versions. Fiat claim to have improved fuel efficiency by 12 and 15 per cent respectively, along with emission reductions.
These improvements are facilitated by the Start&Stop technology, incorporating low rolling-resistance tyres, an 'intelligent' alternator, a variable-displacement oil pump and low-viscosity oil. Fuel economy is a seriously impressive 61.4mpg while CO2 emissions are 120g/km.
Interested in a Fiat van? Check out our range here. Call now on 0845 021 0444 or enquire online!