New Renault Master 2019 - everything you need to know
---
Renault vans have revealed a new version of the largely popular Renault Master van, with new engine and technology joining the range alongside a new appearance. Our team of new van experts at Vansdirect delve further into the brand new Renault Master large van!
New Renault Master van
The big and bold Renault Master van has been facelifted, adding more efficient engines than previously, improved on board technology alongside a new front end.
New Renault vans front end
Styling modifications for the new large vans include C-shaped daytime running lights inspired by various members of the Renault passenger car range and a new nose design. The styling changes do not stop there, there's also a new upright grille and bonnet line with extra chrome trim, whilst Renault vans will also offer a grey paint option as an alternative to the standard white.
New cabin
The cabin of the new Renault van has been completely overhauled to feature design elements from the Renault passenger car line-up, whilst the multimedia screen has been moved down to the dashboard of the new large van. This is compared to the current model for which the screen is located where the rear view mirror would normally sit. The cabin now boasts more storage than before, including additional lidded storage and a pull-out tray within the dash above the glovebox (unfortunately however we won't find this feature on right hand drive models), wireless phone charging is also available.
New features
There's no shortage of kit on offer, with Renault vans offering a full range of infotainment systems including Apple CarPlay and Android Auto. New safety technology includes Rear-View Assist which uses a camera mounted above the rear doors to project a view of the road behind on a screen in place of a rear-view mirror. Side Wind Assist is also included to improve stability in high winds, as well as blind spot warning and front park assist. The options lists features other handy technology such as autonomous city braking and motorway brake assist.
New engines
The new Renault vans are powered by the latest generation of 2.3-litre dCi twin-turbo diesel engine with up to 180ps of power available and torque up to 400Nm. Thanks to SCR emissions reduction the new engines are fully emissions compliant, whilst there is the option of six-speed manual and automatic transmissions. As was the case with the previous model, there will be an all-electric Renault Master ZE available with a 75ps electric motor and a range up to 120 miles.
Same load area
The load area of the van remains principally unchanged, therefore payload figures and load volumes will be the same as before, however Renault vans have added grab handles to boost access to the load area and new LED lighting.
Facelifted Renault vans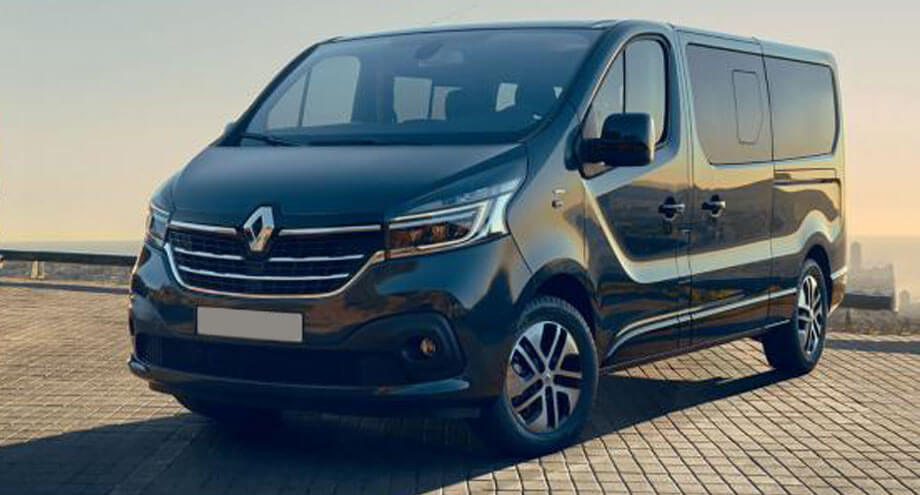 Alongside a facelift to the Renault Master large van, Renault vans have also given a facelift to the new Renault Trafic medium van with similar updates to those found on the Master but on a smaller canvas, with new engines and new front end, modified interior and upgraded technology to keep in at the forefront of customer's mind in an increasingly competitive segment.
What do you think of the new Renault Master van? Let us know on Facebook or Twitter!
Renault vans for sale
At Vansdirect we have a team of new van experts on hand to help you find the best new van and van finance deal for your requirements, including a host of large vans for sale and Renault vans for sale on van leasing, contract hire and hire purchase. Interested? Or maybe you're interested in one of our other new cheap vans for saleNo problem, simply fill in a contact form or call us on 0800 169 69 95 for a friendly chat regarding all your new van needs.