New Fiat Fullback Cross model unveiled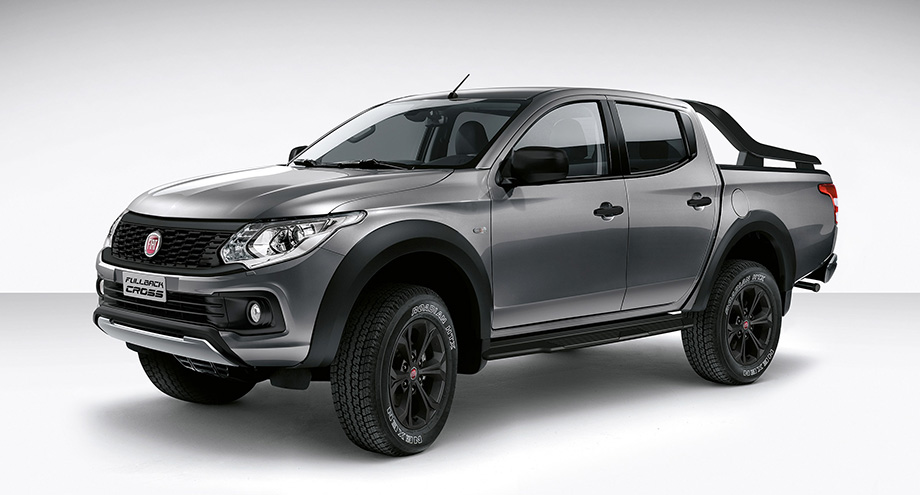 ---
Fiat has revealed a brand new version of the Fullback pickup at the 2017 Geneva Motor Show. The Fiat Fullback was made available to order just 8 months ago, and Fiat Professional have moved quickly to broaden its appeal.
The Fiat Fullback Cross gets a raft of styling upgrades over the standard model, including black alloy wheels, sidesteps and loadbars. Based on the Mitsubishi L200 pickup, the Fiat Fullback Cross has been given a black theme.
Fiat Fullback Cross upgrades
A matt grille, sidesteps, alloy wheels, sports bars and cargo space protector are all black in colour - Fiat claim that the sleek, dark design will appeal to the growing demand from lifestyle-conscious customers.
Offered with a single engine, the Fiat Fullback's 2.4-litre turbodiesel engine provides 180ps power output and a maximum torque rating of 430Nm. It'll carry up to a tonne as well as tow up to 3.1-tonnes.
There's a choice of transmissions; a six-speed manual or five-speed automatic. Just like the standard model, the Cross gets selectable four-wheel drive with an electronic dial allowing you to switch from two to four-wheel drive on the move.
Fiat Fullback Cross features
As it's based on the top-spec LX trim, the Fiat Fullback Cross is well-equipped. Features include xenon headlights, front fog lights, LED daytime running lights, cruise control, leather seats, dual zone climate control and heated front seats. The driver's seat is adjustable six ways and the dashboard houses a 7" touchscreen that incorporates satellite navigation, digital radio with Bluetooth/USB connectivity and a rear-view camera.
Safety equipment includes seven airbags, ABS with Electronic Brakeforce Distribution (EBD), Trailer Stability Assist and Lane Departure Warning.
The new Fiat Fullback Cross is scheduled to go on sale this summer.
New vans on finance
We stock all models from the major manufacturers - available with affordable finance options including van leasing, contract hire and hire purchase. Get a quote now by calling 0845 021 0444 or submit your details online and we'll get back to you!