New Citroen Berlingo 2018 model revealed!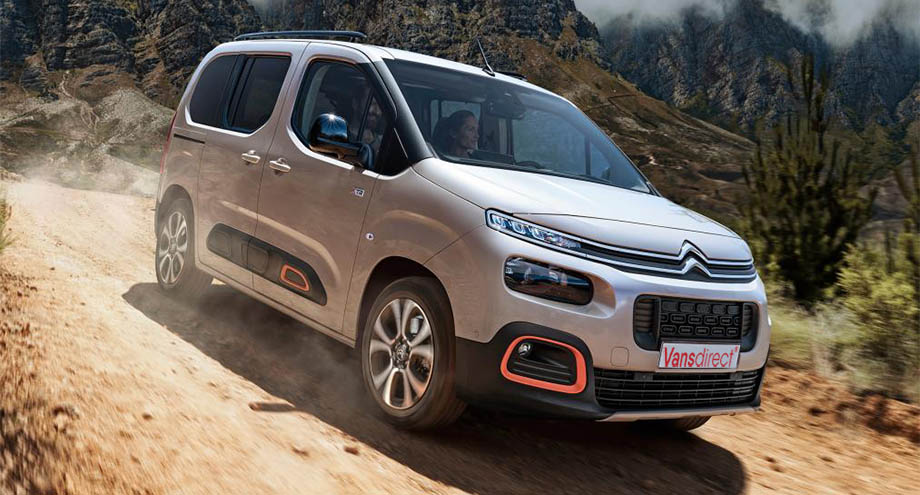 ---
The new Citroen Berlingo third-generation model has been revealed as an activity / MPV. The new small van from Citroen vans will make its public debut in the upcoming Geneva Motor Show 2018!
New Citroen Berlingo 2018!
Citroen vans have remained coy on when we'll be able to view the new Citroen Berlingo in panel van form, however we can gain some useful information from the latest reveal. With the existing model, The Citroen Berlingo is paired up with the Peugeot Partner as part of the PSA platform, the new model will also have another small van based on it as part of PSA's pairing with Vauxhall vans. The Vauxhall Combo will now be based on the same platform as the Citroen Berlingo and Peugeot Partner small vans, coinciding with an end of the collaboration with Fiat vans and the Fiat Doblo Cargo for the Vauxhall Combo.
Official information
Exterior
There are no specific details of the van versions of each of the new models, however the MPV version has a number of features that can be taken across to the new panel vans. Citroen has given the new van a bolder front end similar to that used in their car range on the C3 Aircross. The two-tiered headlights are also carried across (almost unchanged), whereas the front overhang is shorter than its predecessor. The new model also gains small versions of Citroen's Airbumps are placed below the sliding doors (which are now equipped with electric windows).
Models
Despite having limited information about the new van models of the Citroen Berlingo, Peugeot Partner and Vauxhall Combo 2018 vans, Citroen vans has confirmed that the Berlingo Multispace will be available in two wheelbases: 4.4 metres and 4.75 metres in length. These new wheelbases are slightly longer than on the current Citroen Berlingo, it has been confirmed that with all of the seats folded down there will be 2.7 metres of loadspace in the Multispace model.
Interior
The interior of the new van has undergone a complete restructure with features from the Citroen car range, with the brand boasting a "generational leap" in regards to quality, with the aim of a lighter design inside. Top end models will receive an eight-inch touchscreen on top of the dash with 3D connected navigation, live traffic information and voice recognition software. Apple Carplay, Android Auto, wireless phone charging and a head-up display will also feature in the range.
Enhanced safety features
The new Citroen Berlingo will offer no fewer than 19 driver assistance features to improve safety and convenience for new van drivers. These features include: autonomous emergency braking, adaptive cruise control, blind spot monitoring, park assist, and a five-mode grip control system.
Engines
The new Citroen Berlingo Multispace will be available with a selection of a 1.5-litre diesel engine with 75ps, 100ps and 128ps outputs, with an alternative 1.2-litre 108ps petrol engine also available. It remains to be seen which of these engines will be taken across to the new Citroen Berlingo, Peugeot Partner and Vauxhall Combo new van ranges.
Small vans on finance
So it'll be a while until the new Citroen Berlingo, Peugeot Partner and Vauxhall Combo vans join the UK market, with the official reveal expected in the coming month. Why wait? At Vansdirect we have a huge range of small vans in stock including all of the existing models of the trio above! All of our new vans are available with cheap van finance options, including: van leasing, contract hire and hire purchase and all available on a brand new 18-plate! Looking for a new van? Call Vansdirect on 0800 169 69 95 or enquire online and we'll get back to you asap, we also offer cars!