Medium vans - A guide to payload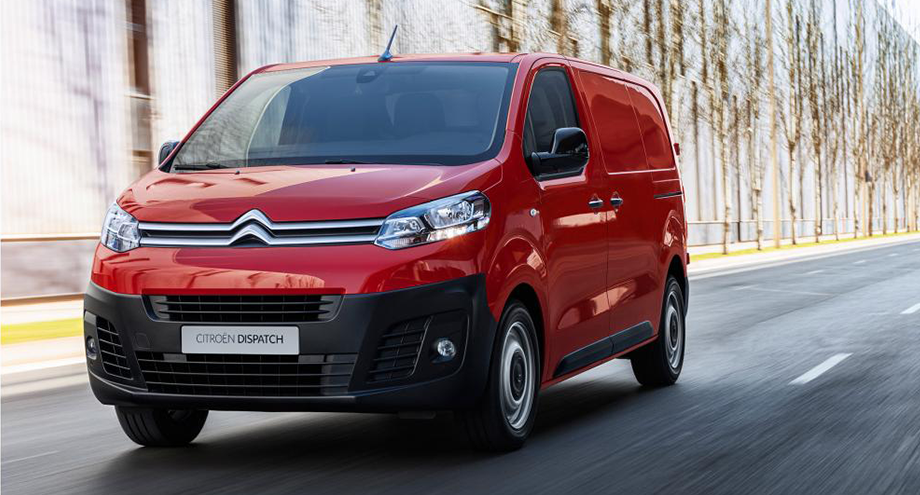 Want to find out which of the medium vans that we sell has the highest payload? At Vansdirect, we have vans for sale, however we also offer expert advice to help you make informed decisions about which of our new vans for sale is best for your particular needs.
Vansdirect investigates the top 5 medium vans for payload. We know that the new Ford Transit Custom van dominates the segment of medium vans, but is the new Ford Transit Custom the best choice of medium vans when you've got a particularly heavy load to accommodate? Vansdirect investigates!
5. Volkswagen Transporter (T32 SWB 2.0TDI Startline) - 1,349kg
Volkswagen is very specific about its payload ratings and is open in its admission that standard models have a higher legal load capacity, than more advanced Trendline or Highline models. This particular derivative of the Volkswagen Transporter has a payload of 1,349kg, increasing the spec or going for the long wheelbase model would both cause this to decrease.
4. Ford Transit Custom (340 L2 H1 170ps) - 1,392kg
We know that the new Ford Transit Custom is the not just the most popular of all of the medium vans for sale, but the UK's most popular van as a whole. However when looking at individual derivatives and payload the Ford only comes in 4th of all of the medium vans! However, this is a long wheelbase van and has a huge 3,395kg of gross vehicle weight, making its carrying capabilities very impressive.
3. Toyota Proace (120 2.0D Medium) - 1,487kg
Helped by low kerbweights, the top three medium vans in terms of payload are relations of eachother. They are the newest design of medium vans and hence their payload performance can be somewhat expected. However, in stand-alone third (not offering as much payload as the other two relations) is the medium 120 version of the Toyota Proace, the other two offer a 3,100kg GVW L1H1 (compact) van that Toyota doesn't and as a result come out on top!
1. (Joint) Peugeot Expert (2.0 BlueHDi 150 compact) - 1,499kg
1. (Joint) Citroen Dispatch (1400 2.0 BlueHDi 150 XS) - 1,499kg
Two essentially identical vans (Citroen uses XS where Peugeot uses compact), both can cater for an astonishing payload of 1,499kg! Both have less kerbweight than the Toyota in third place and hence have more capacity left for cargo, 1,499kg is the joint highest payload in the segment of medium vans, reached by both the Peugeot Expert and Citroen Dispatch! Increasing sizes to medium would leave a payload similar to the Toyota Proace.
The size and weight of the cargo that you need to carry is pivotal in deciding which of our new medium vans for sale is the best for you. The two vans with the highest payloads are L1H1 medium vans and hence check the dimensions are large enough to accommodate all of your cargo! If you require more loadspace but less payload allowance, you may be better off with a new Ford Transit Custom van, with a payload of 1,392 on the 340 L2 H1 derivative! Whatever your requirements, we have a new medium van for you.
Medium vans on finance
Interested in any of our new medium vans for sale? At Vansdirect we have a huge range of medium vans for sale, including the new Ford Transit Custom! All available with flexible finance options, including: van leasing, hire purchase and contract hire. Call us now on 0845 021 0444 or enquire online and we'll respond ASAP!