All-Wheel Drive MAN TGE van launches in the UK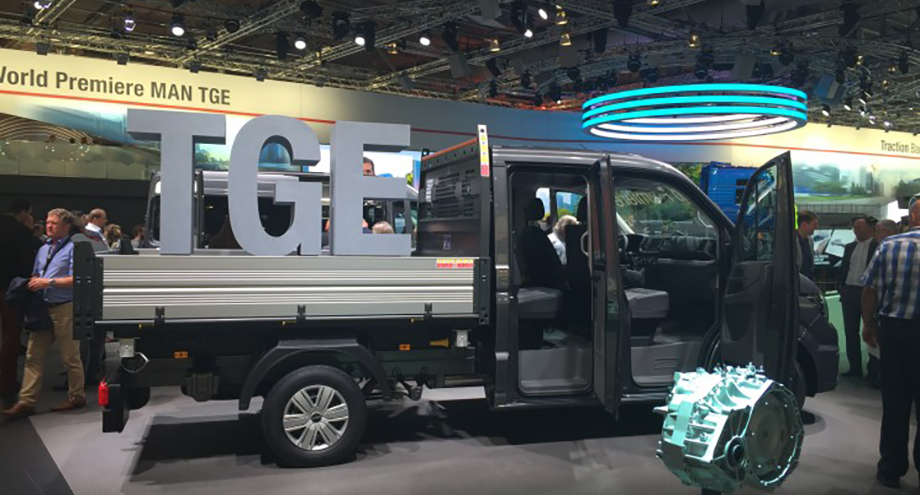 ---
Based on the New Volkswagen Crafter, MAN's first entry into the new van segment the All-wheel Drive MAN TGE is now being launched in the UK!
New MAN TGE
Normally renowned for their trucks and buses, MAN have collaborated with Volkswagen vans on their new creation with this meaning the new MAN TGE is well equipped with all of the latest ground-breaking safety and efficiency innovations associated with the new Volkswagen Crafter van.
Just like the new Volkswagen Crafter van, the new MAN TGE van is available in a variety of options, with panel vans, combi vans or crew cabs with a platform body all available. Dimensions mirror those of the new Volkswagen Crafter; the new MAN TGE van is also available in a choice of two wheelbases, three new van lengths, and three roof heights and up to 18.4 cubic metres of load capacity depending on your specification.
Again mirroring the new Volkswagen Crafter, the MAN TGE is available with front-wheel drive, rear-wheel drive or all-wheel drive options and a selection of a six-speed manual or eight-speed automatic transmission. The new van will be powered by a choice of highly efficient 2.0-litre Euro 6 compliant diesel engines from Volkswagen vans, with a selection of: 102ps, 122ps, 140ps or 177ps outputs.
There are a number of driver assistance systems in the new MAN TGE, these include: Emergency Brake Assist (EBA), adaptive cruise control, park assist, parking sensors and active lane assist. These are not all standard specification, but are available across the TGE range, with Autonomous Emergency Braking also being standard across all MAN TGE vans!
MAN believes the new TGE van has the adaptability to meet the requirements of almost every task, due to the various versions available and customised bodies. The MAN TGE panel van has a low load sill and sliding side door for easier loading and unloading of cargo, with load securing load-lashing rings also fitted to ensure your cargo stays firmly in place.
Time will tell whether the new TGE panel van will mirror the success of International Van of the Year 2017 the Volkswagen Crafter!
New large vans on finance
Looking for a new large vanLook no further! At Vansdirect we have a huge range of new large vans available from all of the major manufacturers, including the new Volkswagen Crafter! Choose from flexible van finance options including: van leasing, contract hire and hire purchase for your new van! Interested? Call us today on 0845 021 0444 or enquire online and we'll get back to you asap!