Leasing Broker Federation Awards - Van leasing broker of the year!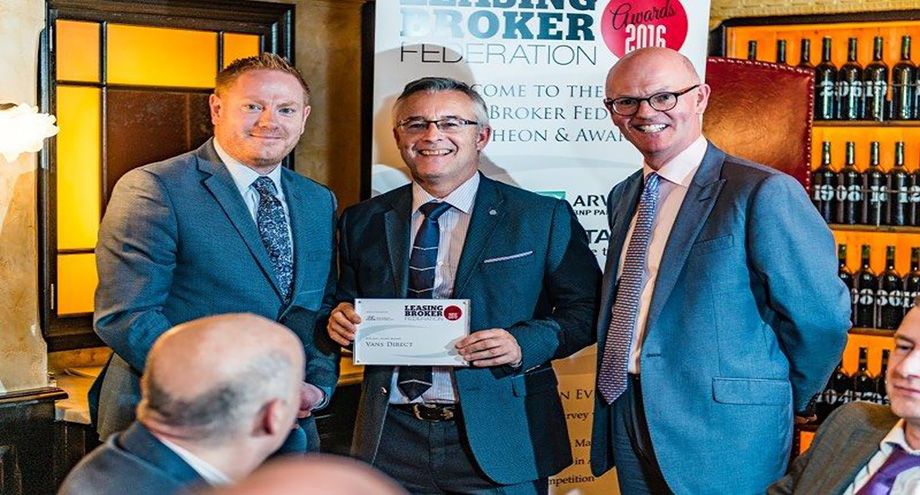 ---
Last week saw the Leasing Broker Federation - formerly the Small Fleet Leasing Federation - Awards ceremony, held at London's Covent Garden. A total of eight awards were handed out, covering everything from marketing to customer service.
Leasing Broker Federation awards
More than 50 guests from across the industry, including brokers and funders, were present at the event, supported by funder partners Alphabet, Arval, Hitachi and Lex Autolease. The judging panel for the awards was made up of department heads, managers and directors from industry lenders and related institutions.
Master of ceremonies Ralph Morton, editor of Business Car Manager, paid tribute to the broker industry saying: "Leasing brokers continue to offer impressive market growth, helping fuel the popularity of PCH, driving forward commercial vehicle sales, while providing consultative services under FCA guidance. The performance of leasing brokers in H1 this year has been just as impressive as it was last year. We are a broad church and we welcome all types of leasing broker; I want to make it clear, this Federation embraces everyone, from the smallest brokers to the largest volume operators."
Vansdirect - Best Van Leasing Broker 2016
VansDirect was awarded the Best Van Leasing Broker 2016 award, seeing off all competition. The sector has seen spectacular growth in the last few years with double the volume of just three years ago. VansDirect was crowned the best van provider in the business as "a van leasing company covering all the products and services for its customers with dedicated support teams and access to instant stock".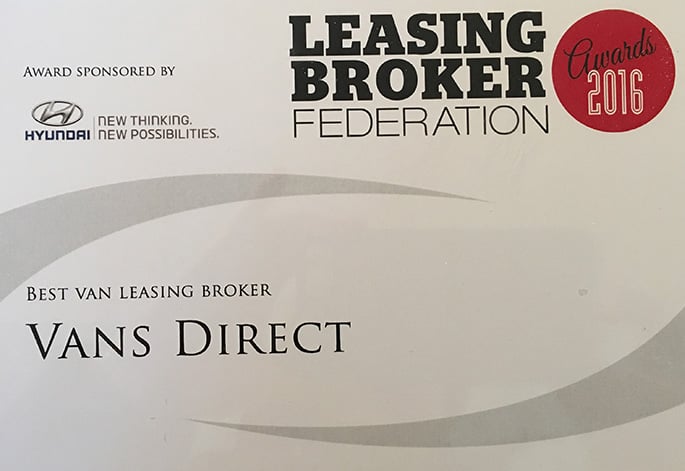 Chair of the judges David Brennan, chief executive of Nexus, said: "The leasing broker sector is playing an increasingly important role in the growing business car market and these awards are designed to recognise the influence of the channel on the new car and new van markets as well as celebrate innovation within these organisations. The performance of leasing brokers this year has been just as impressive as it was last year. The sector's success is characterised by strong governance, genuine innovation and putting customer experience at the heart of their operations. The award winners deserve recognition for their outstanding efforts, but they are just the tip of the iceberg when it comes to delivering excellent leasing and fleet management services."
Find out exactly why we were voted the LBF's Best Van Leasing Broker for 2016 - check out our fantastic range of van leasing deals and our in stock vans. Need help? You can take a look at our blog, chat to us via the website facility or make an enquiry and we'll call you back!