Why should I lease a new van rather than buy used?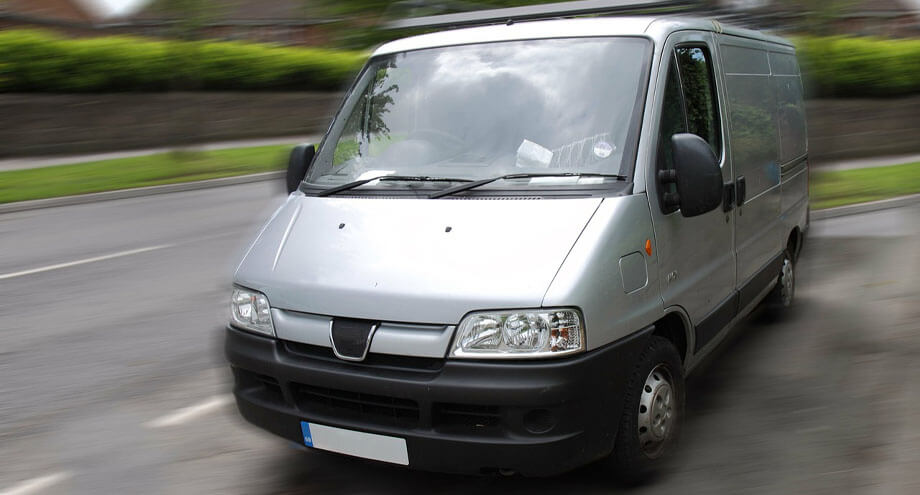 Table of Contents
1. Why lease a new van from Vansdirect?
2. Van warranties, used vs new vans
4. Mess and damages on used vans
5. Emissions and technology of used vans
6. Are used vans actually cheaper?
Our new van experts are looking at the differences between leasing a new van and buying second hand.
Why lease a new van from Vansdirect?
There's a lot of misconceptions about leasing a new van vs buying a second hand van. The biggest misconception is that leasing a new van is more expensive than buying one. You might also think that van leasing is not flexible.
Based on these assumptions you might assume that buying a second-hand van is the way to go. While they may seem cheaper initially, if you delve deeper, they can work out more costly.
Here are a few things to consider when deliberating between leasing a new van and buying a used van.
Van warranties, used vs new vans
When looking at buying second hand van models, warranties can vary significantly. In the best-case scenario, it can have some of the manufacturer's warranty remaining. But if the van hasn't been serviced on time and to the manufacturer's recommendations then this could be worthless!
Dealers usually offer a used van warranty, but these are often optional and expensive. Which in turn can add large sums of money onto the cost of the van and leave you with less cover than you thought. Your true amount of cover can usually be found in the smallest of small print.
If you purchase a used van privately, then you'll have no protection at all, no warranty or legal comeback. After all, a quick test drive around the block isn't enough to spot any major underlying faults.
All our new van leases are complete with a manufacturer warranty and free roadside assistance. It's important to note that warranty coverage differs by manufacturer. You can find out what's covered by your warranty in your van handbook.
Used van hidden histories
According to HPI, one third of used vans come with a hidden history.
These include:
Serious accidents where the van could have been written off
Altered mileage
Existing finance agreements where liability will be transferred to the new owner
The van has previously been stolen
Whilst the majority of dealers carry out checks before buying the van, not every dealer is reputable. It's important to carry out these checks if you do buy privately.
Mess and damages on used vans
So, your used van passed all the above checks. Great news! Or is it?
You may be unaware of how the van was previously operated. For example, the van may have been overloaded, had drivers who mounted the kerb, or had some accidental damage. Any repair work completed may have also been questionable.
The new ply-lining may look great, but this is often used to disguise an overworked van. The cab may appear fine on the surface, but it could be hiding grime, oil, stains, and spillages underneath.
There may even be food debris lurking down the seats for months or even years. Once cleaning products and air fresheners have worn off, you might start to experience unpleasant smells.
Emissions and technology of used vans
Clean Air Zones are becoming more prominent across the country, not only in London, but also in Scotland.
If you want to avoid Low Emission Zone (LEZ) and Ultra-Low Emission Zone (ULEZ) charges, you'll require a van which conforms to Euro 6 emission standards.
A new van will also come with the very latest technology which includes state-of-the-art features.
There'll be the latest software and for those with satellite navigation, maps will be up to date.
Are used vans actually cheaper?
Whilst used van prices are starting to go down, they were previously at an all-time high.
Just another reason why leasing a new van can work out cheaper than buying a new one.
New van deals
In summary, buying new is always a good idea. Not only will you save money in the long run, but you also have manufacturer warranties in case anything goes wrong. Plus, with new van leasing, you also get to drive a brand-new van every few years.
At Vansdirect we have a massive range of new vans in stock ready to go. Explore our cheap van finance options including van leasing, Contract Hire, and Hire Purchase.
Contact us today to find out more.