Large vans: Our top 5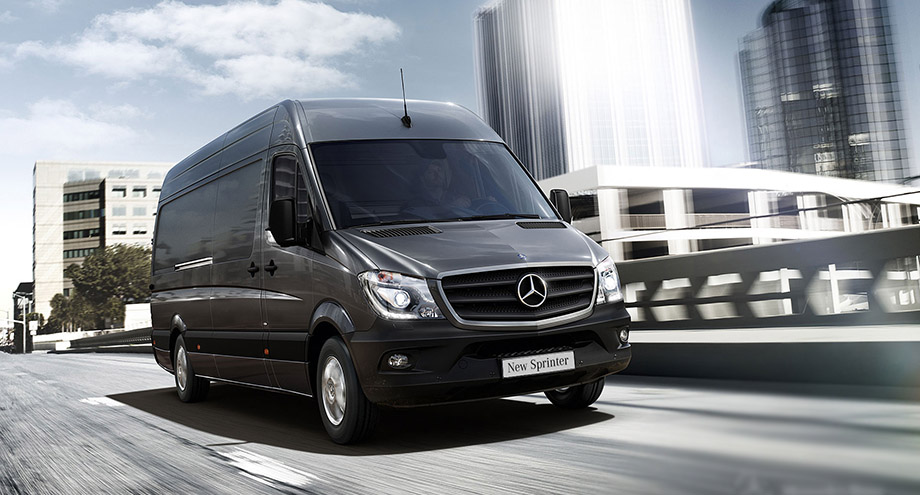 ---
The latest figures from the Society of Motor Manufacturers and Traders (SMMT) show that large vans are driving the growth of the LCV sector.
In fact, sales of large panel vans have doubled over the last five years. There are many reasons for this; smaller operators upsizing as their business grows or larger fleet operators downsizing from 7.5-tonne vehicles which require a tachograph or operating licence.
So what are the best large vans on the market? Read on to find out
Top 5 large vans
Renault Master
First up is the Renault Master. Offering a best-in-class payload capacity and competitive fuel economy, there are many reasons to choose the Master as your large van. Efficient and practical, the single rear wheels increase the usable width of the load area by 30cm which means that Euro pallets can be loaded length or width-ways and a low loading height of 546mm reduces the strain and effort required to load.
Iveco Daily
Next is the Iveco Daily, a large van that is unique in its class owing to a truck (also known as ladder-frame) chassis base. This provides a flexible foundation for specialist conversions, as well as being adjustable - so you can remove the strengthening on smaller models to save weight, or add it to larger models to increase payload.
Citroen Relay
We could have chosen either the Peugeot Boxer or Fiat Ducato here, but we plumped for the Citroen Relay due to its lower loading height compared to its siblings. In all other aspects, the vans are identical - except one. Taking the like-for-like models of each van, the Fiat Ducato has a slightly lower payload. The Relay's Enterprise version is undoubtedly the definitive version of this large van and comes with almost all the luxury options you can think of as standard.
Ford Transit
The best-selling van on the market actually shifts more units than some passenger cars. Some going. It has been around for 50 years now, and you don't enjoy that sort of longevity without a quality product. The Transit is cheap to run, excellent to drive, has some great convenience features as standard and maintains a strong residual value. Oh, and Ford claims that there are over 450 variants.
Mercedes Sprinter
Introduced in 1995, the Mercedes Sprinter is currently enjoying increased demand - in part due to its superior build quality and best-in-class residual values. It's a functional beast - the load area can be accessed from three sides and can carry up to SEVEN Euro pallets (depending on the vehicle's specification). Even optional features like cruise control come as standard.
Interested in a new large van? Take a look at our fantastically-priced range! Call us on 0845 021 0444 or enquire online and we'll get right back to you.