Large vans - A guide to towing capacities 2023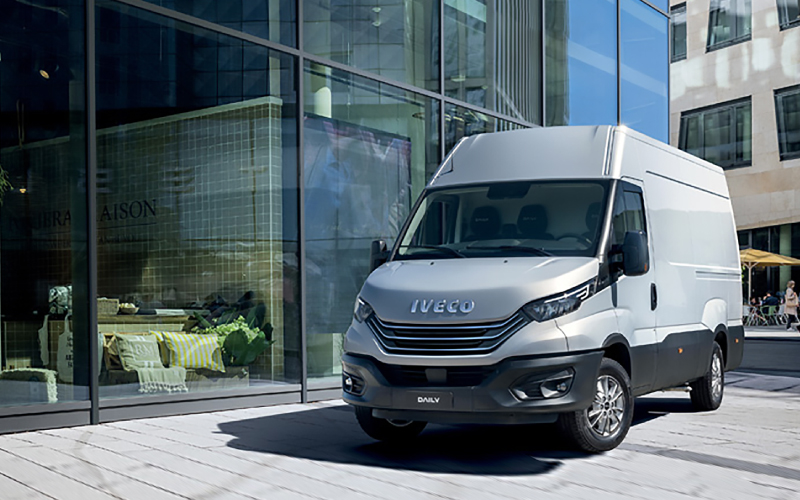 A time may well come when you need to tow something behind your van, either for personal or business reasons, whether that's a trailer or another vehicle. If you think that's likely to apply to you, read on.
The first thing to note is that you'll need to stay legal and safe. So, bear in mind Gross Train Weight (GTW) or Gross Combination Weight (GCW), which is the total legally permissible combined weight of the vehicle, trailer and everything that's being carried.
Your best bet for towing purposes is likely to be a new large van – something that can pull up to 3.5 tonnes. We've compared these vehicles on the current market, so that you don't have to
Here's our list of the top six large vans for towing, with up to a 3.5-tonne Gross Vehicle Weight.
1. How much can the Iveco Daily tow?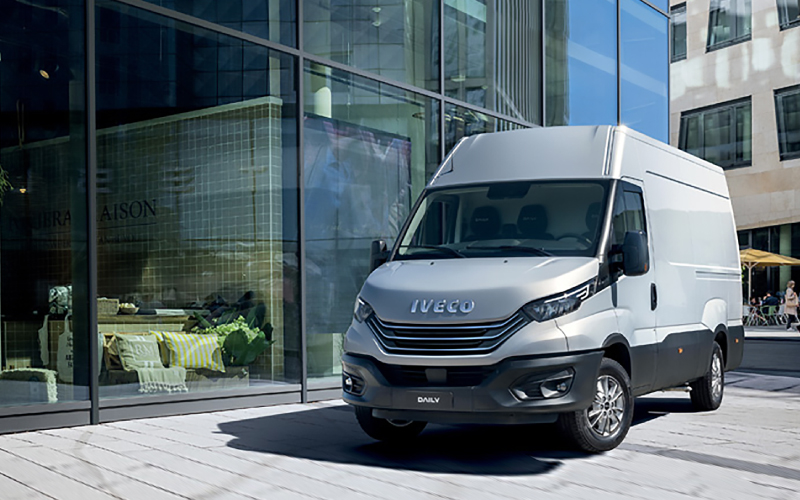 Constructed with the solid ladder frame chassis used on Iveco trucks, all 3.5-tonne versions of the Iveco Daily van can tow up to 3,500kg.
GTW can be as high as 7 tonnes, allowing you to load your van and trailer to their limits and still be perfectly legal on the road.
Make no mistake - when it comes to large towing vehicles, the Daily is genuinely in a class of its own.
2. How much can the Ford Transit tow?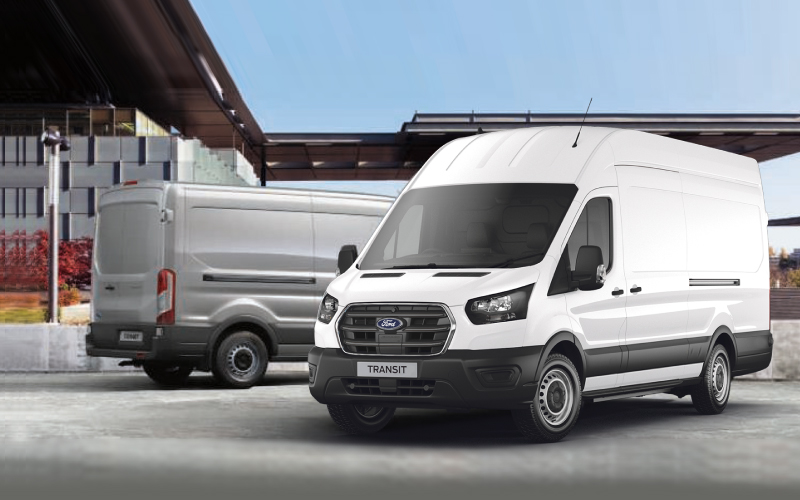 The Ford Transit, of course, is an absolute industry juggernaut and its towing capacity has always been an impressive element of what it can do.
Indeed, the entire Ford Transit range is capable of towing more than 2,100kg.
Heavy-duty rear-wheel drive models in the line-up can tow up to an incredible 3,600kg, with payload at 968kg in the heavier-duty versions.
3. How much can the Volkswagen Crafter tow?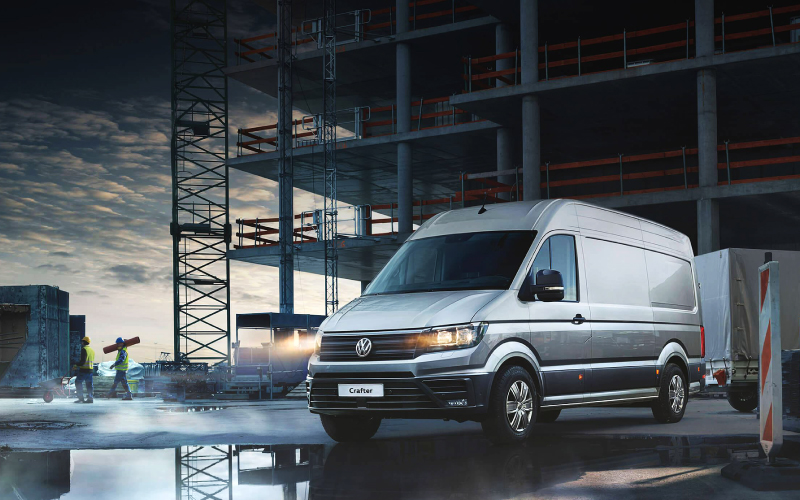 Front-wheel drive versions of the VW Crafter can tow between 2,500kg (102ps models) and 3,000kg (140ps and 177ps models).
However, with the rear-wheel drive version this goes up as high as 3,500kg.
4. How much can the Citroen Relay tow?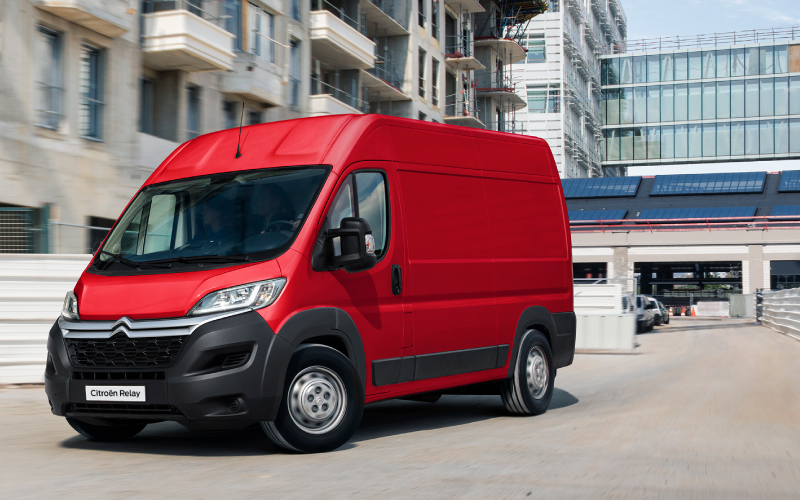 The Citroen Relay provides between 2,500kg – 3,000kg towing capacity depending on the model chosen, and among its practical capabilities are a class-leading payload and fuel economy providing improved towing efficiency.
5. How much can the Renault Master tow?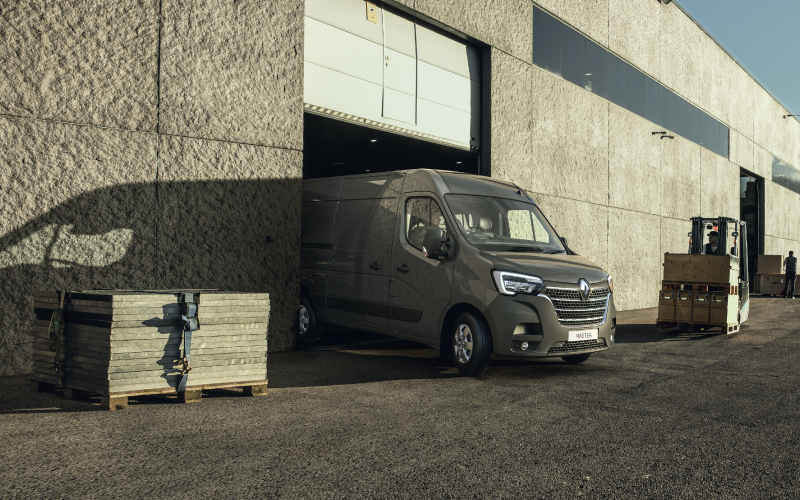 The Renault Master is another great option for a large van with good towing capabilities. Available in rear-wheel drive versions with a heavy-duty twin-wheel rear axle, this increases towing capacity by 500kg, although these exceed the limit to be driven on a regular UK licence.
6. How much can the Mercedes Sprinter tow?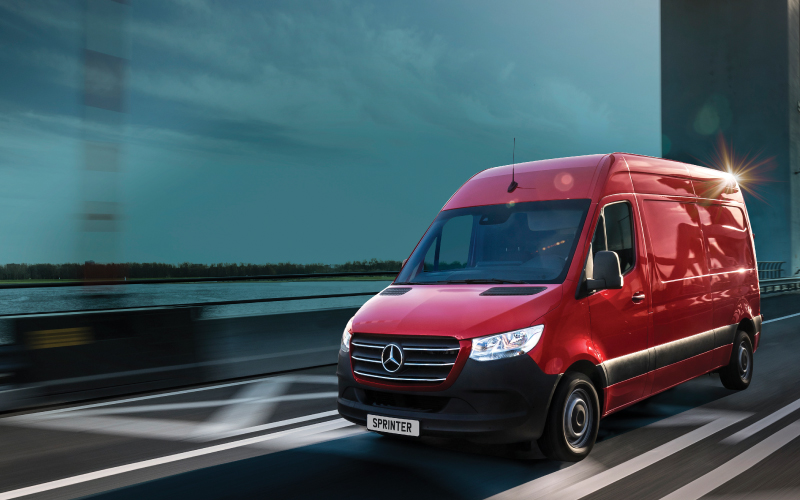 In sixth place in the contest for the best large vans for towing capacity is the iconic Mercedes Sprinter.
Even the entry-level versions of this top quality model can tow up to 2,000kg. However, if you opt for a model with reinforced trailer coupling, you get a 3,500kg towing capacity.
Deals on large vans with great towing capacities:
If you're on the lookout for a new large van with a good towing capacity, check out what we have to offer.
Remember, as well as new large vans for sale, we have various flexible finance options, such as van leasing, contract hire and hire purchase.
Talk to our highly professional, capable sales team today if you have any questions. Alternatively, you can drop us an email or contact us online.