Is the VW Transporter a Commercial Vehicle? A Simple Guide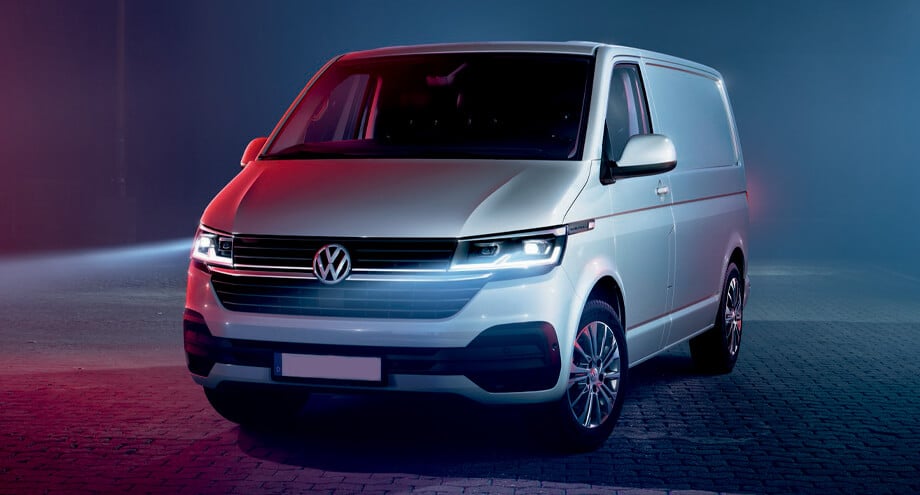 In 2020, the Volkswagen Transporter celebrated its seventieth birthday, making it even older than the Ford Transit, albeit by just three years. And this medium-sized van's latest incarnation is 2019's T6.1, an update of the sixth-generation Transporter revealed in 2015. It comes with the option to go fully electric, or a range of 2.0-litre diesel engines.
You also get a couple of trims, two different wheelbases, and two rooflines, while load length is up to 2.9 metres, and a load volume of up to 9.3 cubic metres.
What's more, the Transporter line is known for encompassing a wide range of models, being good at retaining its value and offering ample safety kit as well as being a comfortable drive with strong engines. It's also highly versatile. So it's not surprising that it's a sought-after choice as a long-lasting workhorse of a vehicle.
But one thing people often ask us is - is the VW Transporter a commercial vehicle? This does have implications for tax, so it's important to understand the classification, and what this means, before you add a Transporter to your fleet.
What are Commercial Vans?
In a nutshell, a commercial van is one used to convey goods and materials instead of passengers. It may be able to transport up to three people, but space behind the seating will be used to carry items, taking up most of the vans available room.
HMRC regards commercial vans as working tools, and therefore they are not taxed as much.
But a van isn't classed as 'commercial' just because a business uses it. The DVLA also classifies vehicles based on manufacturing specs.
So what about the Transporter - commercial vehicle or not?
Panel vans, with their boxy shape and big, roomy rear cargo bays, are common kinds of commercial vehicles seen on the UK's roads, and the Transporter, when used in this format, is definitely classed as a commercial vehicle.
The Transporter Kombi, though, has a larger passenger than loading area, so would be generally be classed for tax purposes as a car and not a commercial vehicle - unless payload is over 1,000kg, which is the case with some Kombis. The T32 Transporter Kombi, for example, with its payload of 1,156kg, would satisfy HMRC requirements for classification as a van and commercial vehicle.
On the other hand, the minibus and camper van Transporter models are clearly passenger and not commercial vehicles.
Yet the way you use your vehicle does also play a part. If your van is used mainly for work, no tax is levied; that includes 'insignificant' private use, such as popping to the dentist in business hours or driving out of your way to grab a coffee en route to work. However, once more significant private use kicks in, the vehicle is considered a 'benefit in kind' and you must pay more tax.
So there are plenty of grey areas - but at Vansdirect we're not qualified to offer tax advice. Check with your accountant or the HMRC website.
How we can help
At Vansdirect, the VW Transporter is one of many high-quality vans we supply to business fleets. Talk to us today about what your organisation needs - we also have a number of available van finance structures, from hire purchase and contract hire to leasing arrangements.