Introducing the NEW Ford Transit van!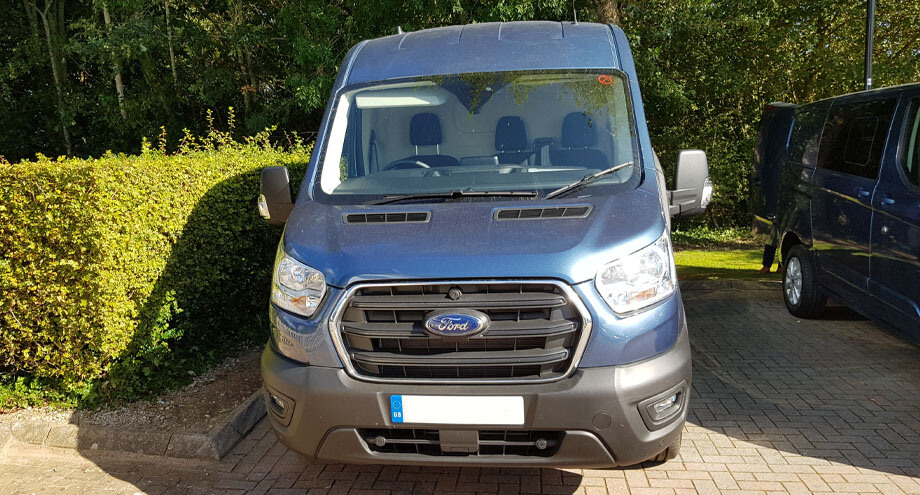 ---
The iconic Ford Transit van has received a facelift, our team of new van experts at Vansdirect got our hands on one and took a closer look at the new Ford van, here's what we found!
New Ford Transit van
Introduction to the new Ford Transit van
The Ford Transit van is an icon and has been a staple of the new van market for more than half a century and whilst the latest model is not an all new addition, the latest facelift has taken the Ford van to another level! The model we got our hands on was the top of the range Ford Transit Limited model
So what's new about the latest Ford Transit van?
New appearance
The facelifted Ford Transit van has received a new three bar grille similar to that found on the smaller Ford Transit Custom van, whilst despite these tweaks, the appearance is unmistakably that of a Ford Transit van, however it is under the skin and inside the new Ford van where the most significant changes can be found. As the model we got to play with was the Limited trim level, then exterior enhancements above Leader and Trend models include the new body coloured front bumper and new Bi-Xenon headlights with LED DTRL, there's also 16-inch alloy wheels to boot!
All new interior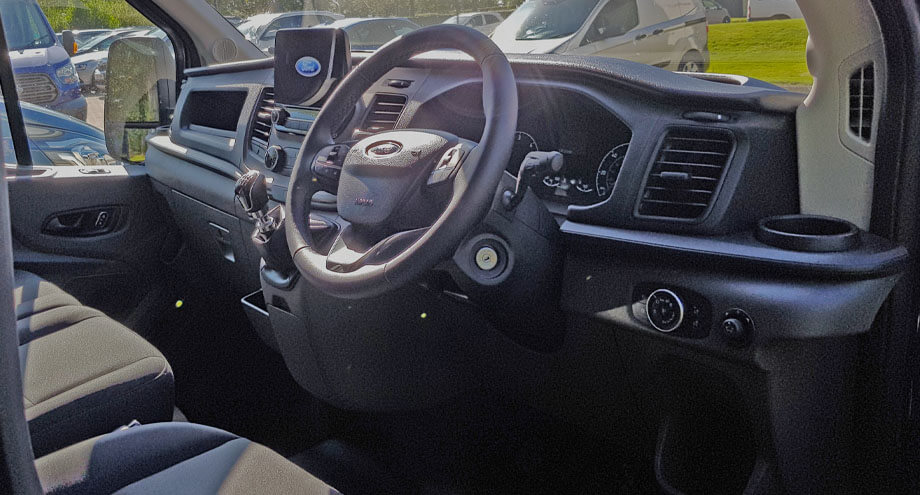 Step inside the new Ford Transit van and it is easy to see the transformation, the Ford van follows the lead of its smaller stablemate the Ford Transit Custom and features a completely redesigned can which is more comfortable, more user friendly and more car-like than before, as well as featuring increased storage space, with three new storage bins at the top of the dashboard. There's further enhancements to the interior of the Ford van on top spec Limited models with instrument panel differentiation and a leather-wrapped gear knob with aluminium surround for that extra luxury.
Enhanced payload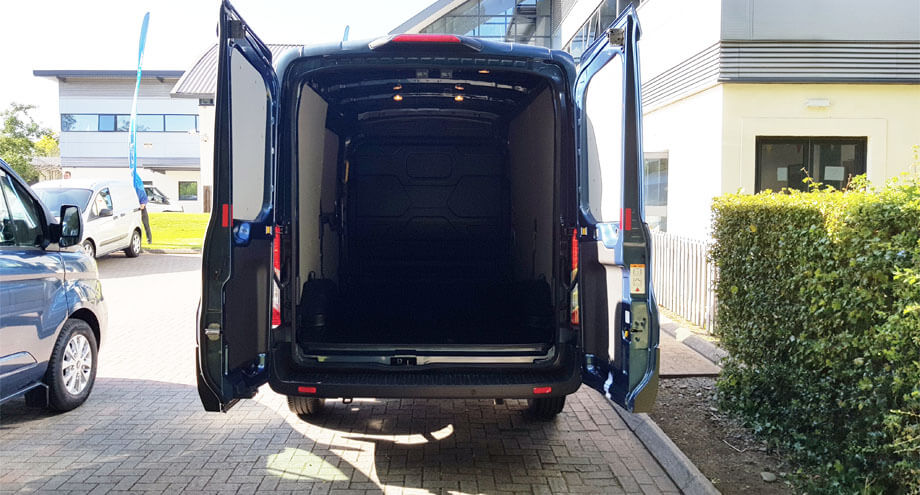 Whilst the load area of the new Transit van remains unaltered, you are able to carry more in terms of payload than was previously the case. Exact figures vary between models, however the new Ford van is able to carry up to 80kg more than previous models as a result of weight saved by an aluminium bonnet, new steel construction, a trimmed-down exhaust and replacement of some steel parts with composite materials. The lighter kerbweight of the new Ford van also helps contribute to a better fuel economy, also contributing to this is the range of updated 2.0-litre EcoBlue diesel engines.
Driving experience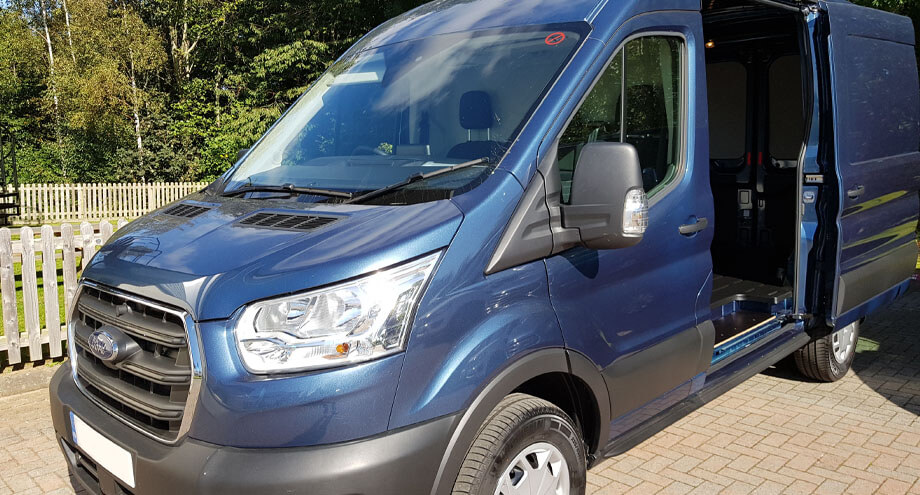 One of the biggest changes perhaps for the new Transit van is the driving experience and this is aided by the host of new driver assistance features available depending on which options you specify. An impressive list of cost options includes adaptive cruise control, acceleration control enhanced active park assist, lane keeping aid and rear view camera with trailer hitch assist, all aimed at aiding safety and convenience.
Ford vans are renowned for offering some of the best driving new vans for sale in various classes and this is certainly the case with the new Transit van. On the road the new Ford Transit van is very comfortable and refined and is incredibly composed even when travelling at faster motorway speeds. New power assisted steering also makes a remarkable difference to how the new Transit van drives, this automatically adjusts to your speed and driving conditions with a lighter feel to the steering at slower speeds for a more nimble feel and a firmer feel at higher speeds for greater levels of control.
There's also an abundance of handy features as standard on top of the range Transit Limited van including manual air conditioning, cruise control and side park assist.
New Ford Transit vans for sale
Interested in the new Transit van? Hurry on over to Vansdirect where we have the new Ford Transit van available with a range of cheap van finance options including van leasing, van contract hire and van hire purchase. Simply fill in a contact form or call us on 0800 169 69 95 to get the ball rolling today!
Want to hear more from Vansdirect? We're also on Facebook and Twitter!