Increase in use of vans takes UK traffic to an all-time high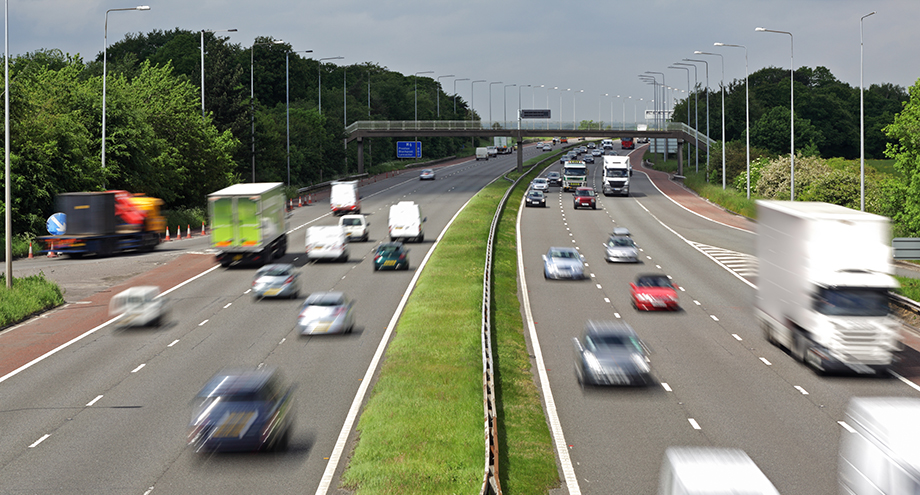 ---
According to statistics from the Department for Transport (DfT), traffic in the UK reached a record-breaking high in the year ending March 2017, with vans leading the increase.
Introduction
Provisional figures show vehicles travelled 324.3 billion vehicle miles (bvm) in the UK last year an increase of 1.7 percent on statistics gathered for the year ending March 2016. The Dft announced an increase in vehicle traffic in each quarter in succession for the last four years!
Impact of vans increasing
Mileage travelled in cars in the UK showed a growth of 1.4 percent for the period to a record 252.9 bvm, however vans increased at over three times that rate! 49.6 bvm were travelled by vans in the UK last year, a new record high. The growth of van usage has increased on average 4.8 percent a year for the past four years, the fastest increasing traffic type (in terms of percentage) over the period.
Reasons behind the increase
In conjunction with this continued increase in van usage, they are becoming the choice of vehicle for businesses. HGV's which once were the backbone of British businesses are being replaced by more reliable and flexible new vans. Last year vans travelled approximately 13,000 miles on average, it is believed that an increase of online shopping and opportunities of rapid and multi-drop deliveries have fueled a demand for more new vans and increased mileage they have to travel.
Environmental impact of new vans
With the government being seen as cracking down on vehicles that are less environmentally friendly, new Euro 6 vans are a more attractive option for businesses than older models and HGV's. The upcoming ULEZ charge in London outlines the benefit to the environment of owning a new Euro 6 van and not a predecessor that emits more harmful toxins.
New Euro 6 van finance
When you're investing in a vehicle to clock up a significant number of miles, you need a reliable and safe van that gives you peace of mind. At Vansdirect all of our new vans come with various warranties and free roadside assistance, so you can keep your van and business partner on the road!
With the significant increase in UK traffic throughout the past 4 years, why not do your bit to reduce harmful emissions and upgrade to a Euro 6 van today? A huge range of makes and models at Vansdirect ensures that we have the new Euro 6 van for you! Call us today on 0845 021 0444 or submit your details online for a response ASAP!