Improve Credit Score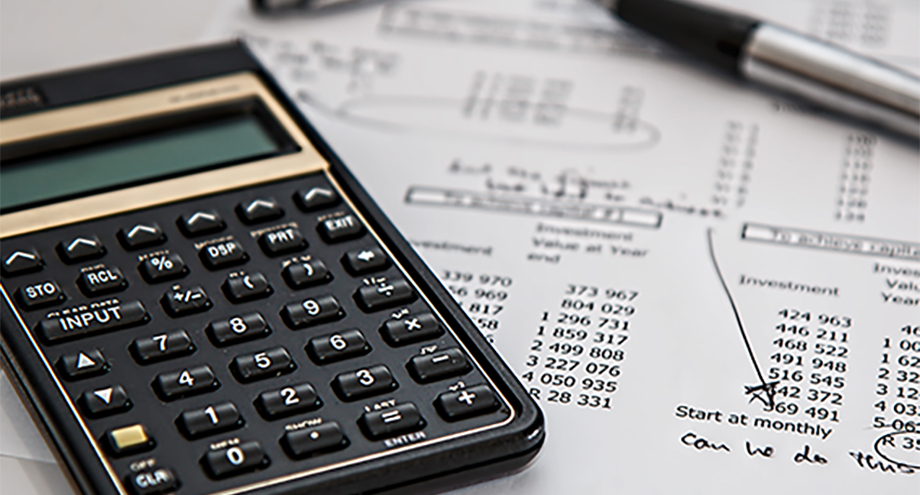 Improving your credit score
Sometimes, you may find yourself refused credit. This may not be an ideal situation, but it's not the end of the world. Lenders will look at your credit score when deciding whether or not to approve your van finance application. So, it's a good idea to keep an eye on your finances and if necessary, take action to improve your credit score.
Improving your credit score for van finance
The good news is that there are number of things you can do to help give lenders more confidence to lend to you. Here's how you can improve your credit score for van finance.
Validate your address
If you aren't already on it, get yourself on the electoral roll. Lenders will attempt to check your name and address to verify that you live where you say you do. You can register even if you live with parents or in shared accommodation. This will make it easier for banks and financial institutions to confirm your identity. It's easy to do – just visit the government website to get started.
Build a history
Just having a simple bank account can help you here. If you open a new account your credit score may take a little dip initially, but manage it well and you'll improve your score AND build up a credit history. An account with an overdraft facility is even better as it's a form of credit and allows you to show that you can keep within its spending limits.
Have some responsible credit
Typically, lenders like to see your borrowing history as it allows them to see if you can responsibly manage your debt. It should be easier to gain approval for smaller forms of credit, like a smartphone contract, store card or a credit card. Manage them well to show you can pay bills on time, as agreed.
Close unused accounts
Think about closing any open and unused credit accounts if they are no longer required. Lenders can also take into account the credit limits available to you – not just what you currently owe. It could be better to have a smaller number of well-managed accounts and long-standing accounts with a strong history.
Avoid making lots of applications
Making lots of credit applications can imply that you are relying on credit to supplement your income. Stick to the '3-month rule', no more than one credit application in a three month period.
Keep your credit accounts for as long as possible
Initially a new credit account may result in a decrease to your credit score. Manage it well, and as the account gets older it'll have a positive impact on your credit score. If you have a number of accounts that are being well-managed, then that's even better.
Maintain a good amount of available credit
Your available credit is the difference between your outstanding balance and your credit limit. Having a low amount of available credit or a large number of accounts with less than 50% available credit can lead lenders to think that you're struggling to manage your finances.
Don't miss a payment
This one's obvious. Any missed payments in the last six years – yes, that's six – will negatively affect your credit score so it's really important that you do all you can to avoid it. The good news is that as these late payments get older, their negative effect is reduced.
Avoid delinquent and defaulted accounts
If you're late making a payment, then your credit account will become delinquent. A credit account is then defaulted when the borrower fails to repay the loan as scheduled in the initial agreement. A defaulted account will drop off your credit report after six years, as long it is satisfied.
Avoid CCJs, IVAs or Scottish Trust Deeds
County Court Judgements (CCJ), Bankruptcy, Individual Voluntary Arrangements (IVA) and Scottish Trust Deeds all have a negative impact on your credit score for six years from the date the entry was recorded. After six years, they will disappear from your credit file so long as they have been settled or discharged.
Avoid the 'rejection spiral'
If you are refused credit, then it's a good idea to check your credit file straight away so you're aware of any concerns or issues on your file. Blindly making applications is not going to help your credit file – or your chances of getting credit.
Association
If you have joint mortgage, loan or bank account, be aware of your partner/husband/wife/flatmate's history. Linkage means that their credit history can be looked at when you're scored, so avoid this if one of you has a poor history. To sever a link, write to the credit reference agencies and ask for a 'notice of disassociation'.
Apply for van finance
Good credit score and looking for a new van? Look no further! Vansdirect have a range of cheap van finance options available for you and an unbeatable range of brand new vans. To choose from van leasing, contract hire and hire purchase for your brand new van simply submit your details online or call us on 0800 169 69 95 for a friendly chat regarding all your van finance needs.