How Much Is A Ford Transit Van?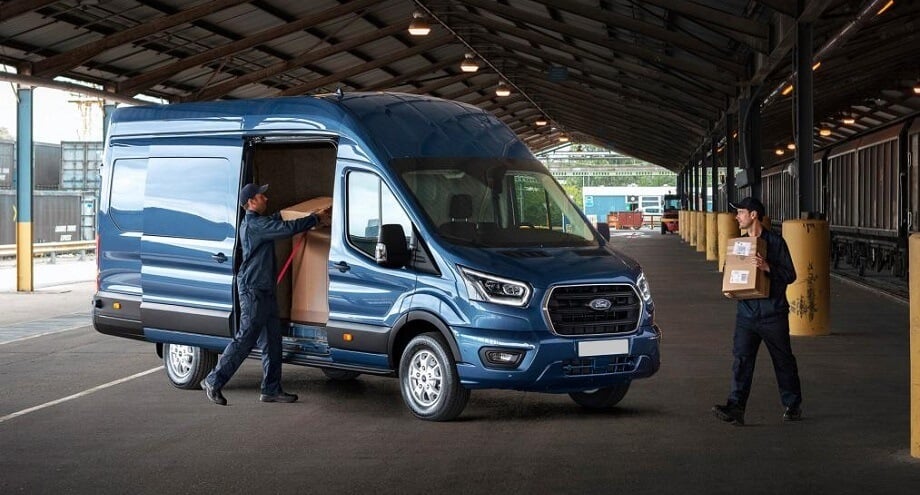 ---
Ford has produced its iconic range of Ford Transit light commercial vehicles since 1965, and it's the third best-selling van ever made. Offered across the world, it's a popular workhorse that's well known for its reliability and durability.
There have been four main generations since inception, with a number of updates made in between times.
The range is broken down into subdivisions of Custom, Connect and Courier vans, all of which are smaller than the full-sized Transit.
How can I finance my van?
If you're looking into different ways of financing a van acquisition, there are essentially three main packages:
Hire purchase: Pay a deposit, typically 20% although you can pay more to reduce monthly payments, and then you just make payments until you've settled the final fixed monthly payment, generally after two to five years, after which you're the vehicle's proud owner! With no damage or mileage restrictions, you are, however, responsible for servicing and maintenance costs.
Van leasing: Deposit at least three monthly rental payments in advance, usually 20% of the vehicle's value, and choose your rental term, typically two to four years. There are no excess mileage charges, and you have the freedom to fix monthly costs. There are also certain VAT and corporation tax benefits.
Contract hire: Make fixed monthly rental payments as long as the contract lasts, then return the van in a decent condition once the agreement has ended. At the same time, you avoid avoid maintenance and servicing costs if you choose and you don't have to worry about depreciation since you're not the owner of the van.
Different ways of paying for your Ford Transit
Clearly, you will pay differently according to the model and acquisition method chosen.So total and upfront costs and monthly payments will all vary quite considerably, as will the whole-life cost, i.e. not what you pay at the outset but over a vehicle's entire time on the road. You'll also want to consider things like whether servicing and maintenance are included, as well as road tax.
Summing up
At Vansdirect, we have extensive experience in the van leasing industry, and offer finance packages on high-quality Transit leases. We also offer a price promise on certain vans, impartial advice and free delivery.
Talk to us about reasonably priced Ford Transit vans for your business fleet, whatever model you're after - and ask us for a quote.