How Long Does It Take to Charge an Electric Van?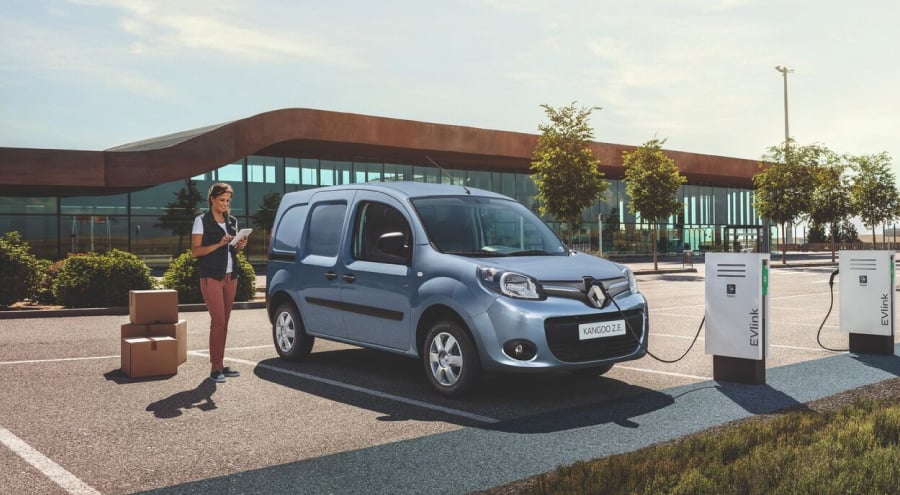 ---
How long does it take to charge an electric van?
With good savings to be made on running costs and through government grants alongside other benefits, it's hardly surprising that more businesses are turning to electric models for their van fleets.
One question that we're often asked is how long does it take to charge an electric van? It's entirely understandable that those who are frequently on the road may feel worried that charging times could hold things up. Equally, vans tend to be used throughout a working day and not just for getting to and from work, so they may need more frequent charging.
The first thing to say is that there's no simple answer - charging times vary according to battery weight and charging system power. Equally, with the technology constantly improving, charging times are getting consistently shorter.
Charging at home
If you can, make provision to charge your van at your home or place of work overnight, preferably in a garage or driveway. Consider fitting a home wallbox from which you can recharge your vehicle.
As one example, Renault says if you have a 7.4kW wallbox, you could charge its Master ZE van's 33kWh battery in six hours, after which a driver has 120 miles of range.
If you use a standard three-point plug, you could need a whole day to charge a van. But, happily, there are other options.
Fast charging
This describes charges able to supply between 7 and 22kW of power an hour, so includes the example mentioned above. It's available for both public and private charging units. If you use one of these, it can reduce your charging time by 50% or more, compared with a three-point plug, although it will still take several hours, so you may want to charge up overnight.
Rapid charging
A DC rapid charger supplies current directly to the vehicle, bypassing the converter used for AC power. This means that charging can occur at a higher rate of power and therefore more quickly. The UK had more than 2,100 of these charging points by the summer of 2020, with the number going up all the time.
The good news is that a DC rapid charger provides an 80% repower in approximately 40 minutes, so you'll be back on the road again in a fraction of the time of the alternatives.
Summing up
The reality is it could take anything between 40 minutes and up to 12 hours or even longer to charge an electric van. But, in truth, doing so is more flexible and convenient than you may have realised. It's always worth planning ahead, particularly, obviously, for longer journeys, and knowing where rapid charging points are along any given route.
Here to help
At Vansdirect, we have many years' industry experience, including of electric models. And we fully understand that length of charging time is a concern for fleet managers.
We offer a range of van finance packages, including hire purchasing, leasing and contract hire, alongside an extensive an extensive line-up of vehicles including numerous electric models, from leading manufacturers and in all sizes. Give us a call today to discuss your needs.