New Vauxhall Combo - up close and personal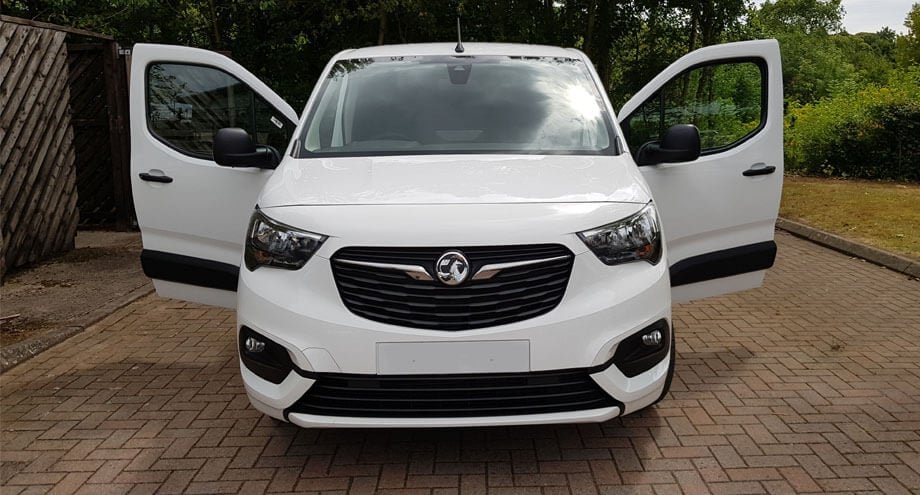 ---
The new Vauxhall Combo van has won no shortage of plaudits since joining the UK new van market earlier this year, today at Vansdirect we got our hands on one of the leading small vans in the market from Vauxhall vans!
New Vauxhall Combo
Vauxhall vans mean business with their new small van, and alongside the Citroen Berlingo and Peugeot Partner stablemates has scooped the prestigious International Van of the Year 2019 prize! Previously built alongside the Fiat Doblo Cargo, the new Vauxhall Combo has parted ways with the Fiat small van as a result of PSA acquiring Vauxhall vans and the results are staggering!
As a result of the joint PSA project, the new Vauxhall Combo van is built on a new PSA platform which helps to take the small vans to a completely new level in terms of payload, comfort and refinement to name just a few areas.
New Vauxhall vans design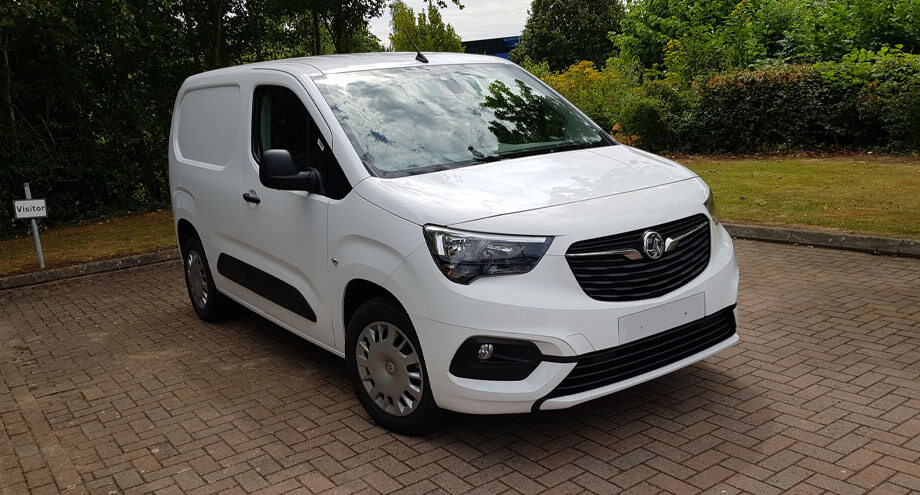 The design and appearance of the new Vauxhall Combo van has changed significantly from its predecessor, using the same basic bodyshell as the Citroen Berlingo and Peugeot Partner vans, with a front end in line with models from the Vauxhall passenger cars range. The squarer body shape means that there's improved levels of space inside the van, whilst payloads have also increased over the previous model, with up to one tonne available (selected models). The appearance of the new Vauxhall Combo van is both sleeker and more professional looking than its predecessor.
As the Vauxhall van we got our hands on was a top spec Sportive model, appearance was enhanced further with the addition of body-colour front and rear bumpers and 16-inch steel wheels with full-diameter wheel trims.
New Vauxhall vans interior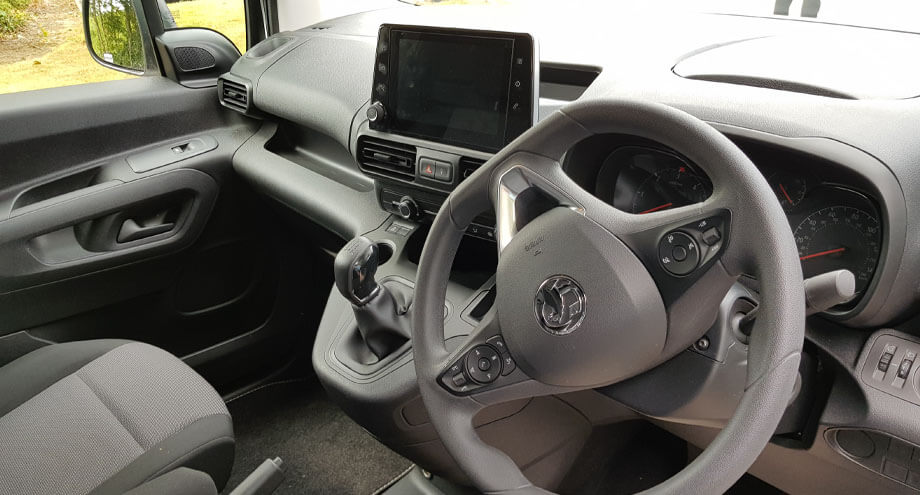 The interior of the Vauxhall Combo is very modern, the steering wheel, gearlever and indicator stalks are taken from the Vauxhall passenger cars range, whilst at the centre console, the climate and radio controls are the same as you'd find in the Citroen vans and Peugeot vans alternatives. The Vauxhall Combo is available in two or three seat guises, the two seat model we got our hands on was incredibly spacious with comfort boosted by an armrest and plenty of head and elbow room.
There's also overhead storage as standard and top 12v sockets and two USB sockets in the cab, as this model was a high spec Sportive model, it also featured a large glovebox with space for an A4 clipboard or laptop inside. Sportive features also include a height-adjustable driver's seat with manual lumbar adjustment and four-way adjustable passenger's seat for additional driver and passenger comfort. There's also steering mounted audio controls for extra convenience.
Load area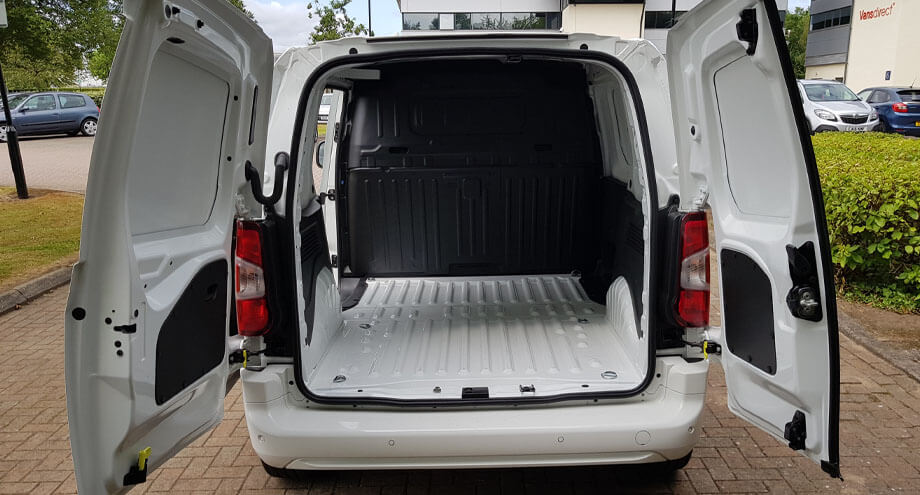 The new Vauxhall Combo van uses a platform which is the combination of the PSA Group's EMP2 chassis with the payload area of the new Citroen Berlingo and Peugeot Partner small vans, it has been tweaked here for additional space, with 3.3 cubic metres of load volume in the standard L1 version of the Vauxhall Combo.
The load length on L1 vans is 1.78 metres, this increases to 2.31 metres if you opt for a L2 version of the new small van. The load volume and dimensions mean that there is space for up to two Europallets in the rear of the new Vauxhall Combo small van. Access to the cargo is also made easy with rear door openings measuring 1.24 metres by 1.19 metres and the side door measuring 1.07 metres in height.
Sliding side doors were only an option on previous models of the small van, now you get one as standard on the new van and two on L2 models. The load area is illuminated so you can view all of its contents in the dark.
Driving the new Vauxhall Combo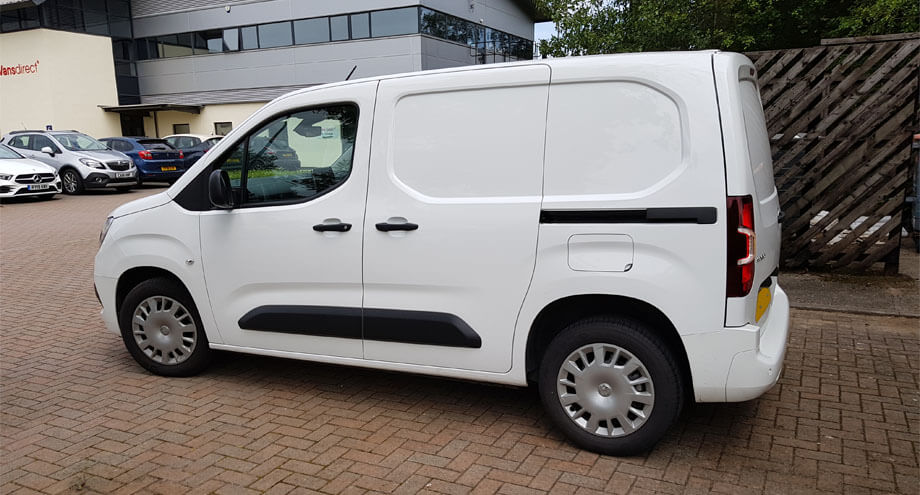 The new Vauxhall Combo is powered by a diesel engine with three different power outputs (75ps, 100ps and 130ps), the model we got our hands on was the 100ps model which performed impressively. This engine is hooked to a five-speed manual transmission, offering a smooth and refined driving experience even at higher motorway speeds. Road and wind noise is kept low as a result of decent sound deadening around the cabin of the Vauxhall van.
The suspension deals well with bumps in the road to offer a comfortable ride, whilst a light steering assists with driving at lower speeds in and around town. There's also an abundance of driving aids and assistance features to keep you safe on the road such as hill start assist and ABS, whilst parking your new van is made easier with rear parking distance sensors, standard on Sportive models and above.
Electronic cruise control is also standard on Sportive spec new vans to assist you in cruising down the motorway for longer trips, also standard on Sportive models is air conditioning.
New small vans for sale
Looking for a new small vanYour search is over! Vansdirect offer a massive range of new van deals and cheap van finance options including van leasing, contract hire and hire purchase. Simply fill in a contact form or call us on 0800 169 69 95 to get the ball rolling on a brand new van today!
Want to hear more from Vansdirect? We're also on Facebook and Twitter!