Get To Know The All-New Maxus Deliver 9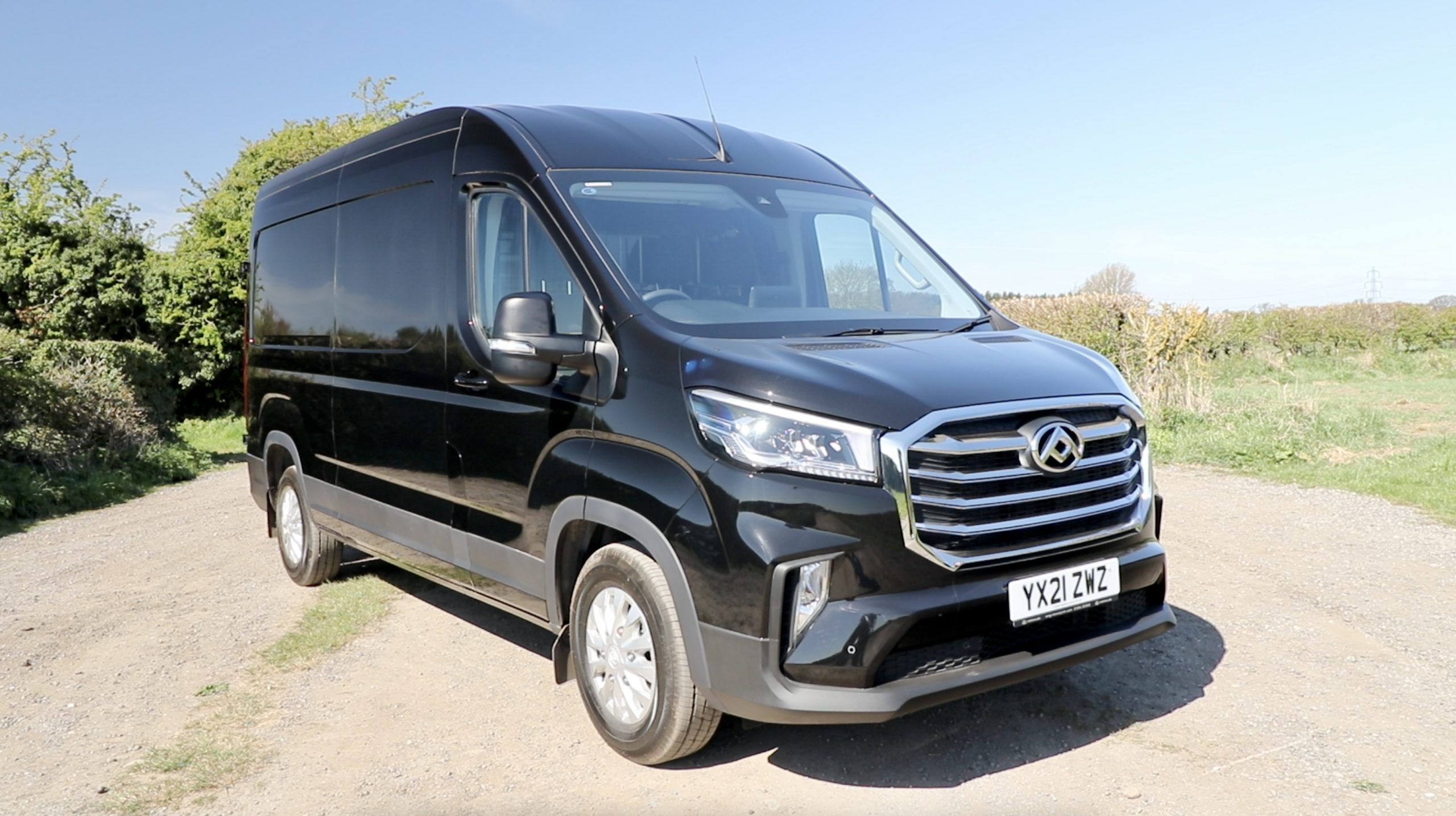 ---
Manufactured under the parent company SAIC, the all-new Maxus Deliver 9 has grown in popularity across the European market in recent years.
Representing the best of the brand in terms of performance, efficiency and reliability, the Deliver 9 is further bolstered by an impressive 5 Year / 125,000 mile warranty (whichever comes first).
From its innovative design to impressive capability, let's take a look at what the all-new Maxus Deliver 9 has to offer you and your business
Maxus Deliver 9 Exterior
With the new Maxus Deliver 9, expect a choice of three body lengths and four roof heights across the panel van range.
The Deliver 9 also has two Chassis Cab Lengths, to cater for a wide range of business options.
To match the new Maxus Deliver 9 to your business, you can also take your pick from five paint options: Blanc White as standard or Olive Brown, Obsidian Black, Ocean Blue and Aurora Silver metallic paints. Each comes with 3 years paint warranty and 10 years anti-corrosion warranty.
Electronic heated side mirrors also make a great addition to the exterior design, ensuring excellent rear visibility in all weather conditions.
In terms of structure, the Maxus Deliver 9 features 9.2m laser welding, the longest in the industry. It's 54% high-strength steel and PHS.
Maxus Deliver 9 Interior
Inside the all-new Deliver 9, you're offered all the storage you could need to keep your space neat, organised and completely manageable as you go about your working day.
In addition to your glove box and a large deep storage space in the doors for water bottles, there are plenty of extra spaces to stow away items. You'll even find storage under the bench seating, as well as a practical foldable seatback with two cup holders and a tablet holder.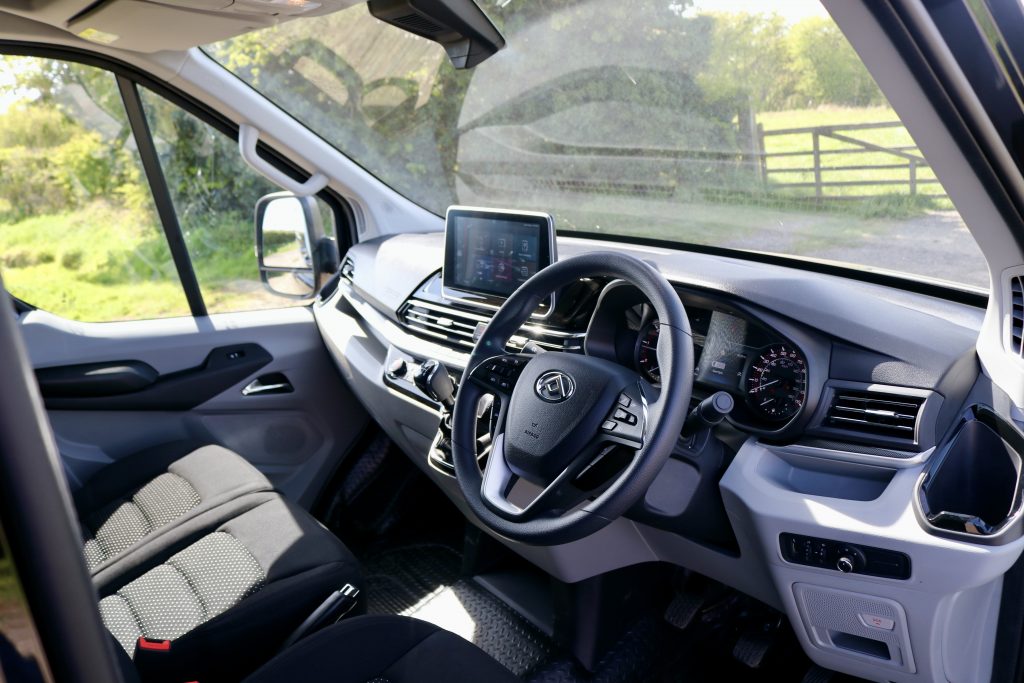 The dashboard includes cup holders too, along with a selection of other storage options above the glove box and windscreen visor.
As part of the loading compartment, the Maxus Deliver 9 hosts eight heavy duty lashing rings help to secure heavy loads.
Additionally, grab handles are ideally placed to assist when loading and unloading from the wide rear and side loading doors. There's even LED illumination inside the compartment, which is great for those shorter winter days and of course, any night shifts.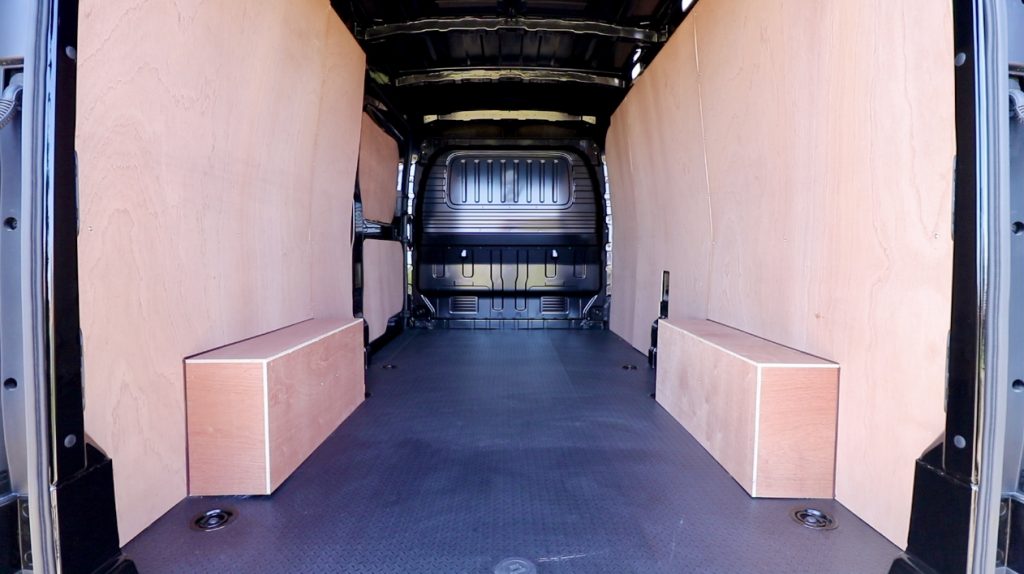 The Deliver 9's interior can also offer eight adjustable driver seat options, ranging from standard to comfort, with added lumbar support and armrest.
Seating covers are built for comfort and durability and come in knit/grey heavy duty, hard-wearing fabric.
Technology and Infotainment
Packed with cutting-edge technology and practical features, the Maxus Deliver 9 gives you everything you need, and it's all operated at the touch of the 10-inch infotainment screen.
To cut a long story short, you'll be pleased to know that lane departure warning, cruise control, MP3, AUX, Bluetooth, USB ports plus rear parking sensors, are all standard equipment with the new Deliver 9.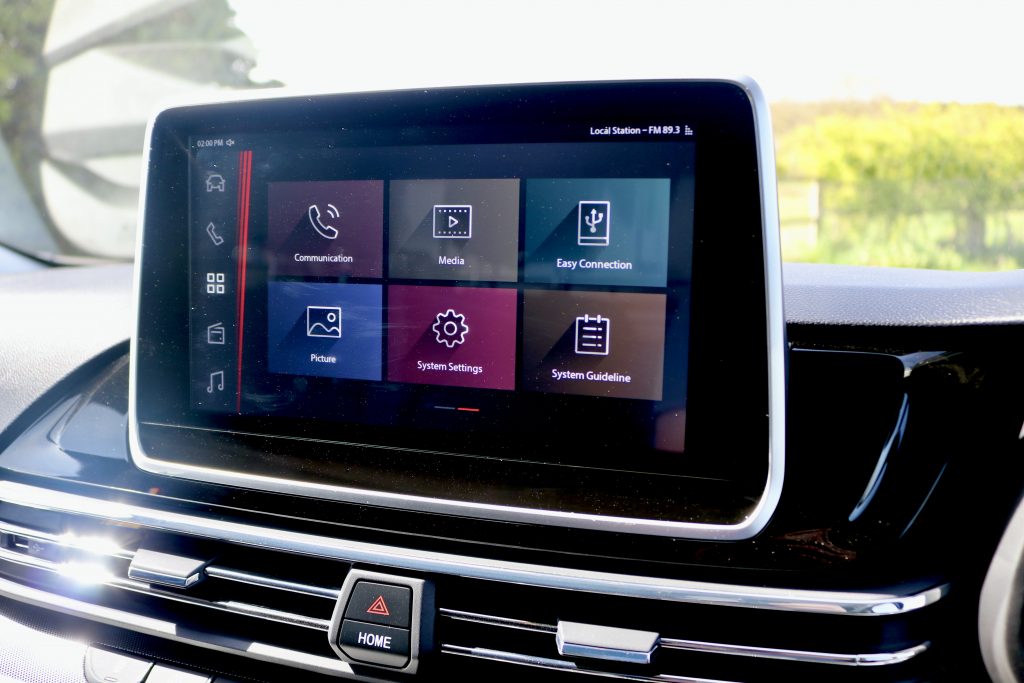 In terms of safety technology, rest easy knowing the Deliver 9 meets all the rigorous European commercial vehicle collision design standards, especially by offering advanced assistance systems as standard.
From Lane Change Assist to Blind Spot Detection, the all-new Maxus Deliver 9 has definitely got your back.
Capabilities of the Maxus Deliver 9
The Deliver 9 offers a practical and efficient load area. The rear doors can open 236 degrees, giving wide access to the impressive cargo space inside, between 8.13 and 12.33 cubic metres.
Giving you lots of choice, the new Maxus Deliver 9 wheelbase length varies from 3000mm to 4048mm. It caters to various load heights too, ranging from 1724mm to 2114mm.
The Deliver 9's gross weight comes in at 3500kg, and you can expect the strongest model to shift a 1520kg payload.
For most Front Wheel Drive options and all Rear Wheel Drive options, the new Deliver 9's towing capacity comes in at 2,800kg.
In terms of performance and drive, the new Deliver 9's intelligent traction control system improves the vehicle's grip, even on the most challenging of terrains.
Under conditions of low grip from any drive wheel, the control unit detects slipping and brakes it. In this way, the vehicle's performance is much more comfortable.
In terms of fuel consumption, the Maxus Deliver 9 offers 28.1mpg, so it's rather fuel efficient for a large van too.
If you're interested in finding out more about the Maxus Deliver 9 or would even like to enquire about the excellent deals we have on offer, get in touch with us here at Vansdirect.
We'd be more than happy to discuss the Deliver 9's features further and find you a deal that's right for you.
Why come to Vansdirect for the all-new Maxus Deliver 9?
At Vansdirect, we have a great range of Deliver 9 stock for you to choose from as well as a huge collection of Maxus vans. We're more than happy to talk you through the variants available and help you come to a decision based on your particular needs.
With fantastic finance options available, from leasing and contract hire to hire purchase, we can offer you great flexibility too. Get in touch today. Call us on 0845 021 0444 or submit your details online for a free no obligation quote - our friendly team of experts look forward to hearing from you.