Ford vans unveil electric delivery Transit van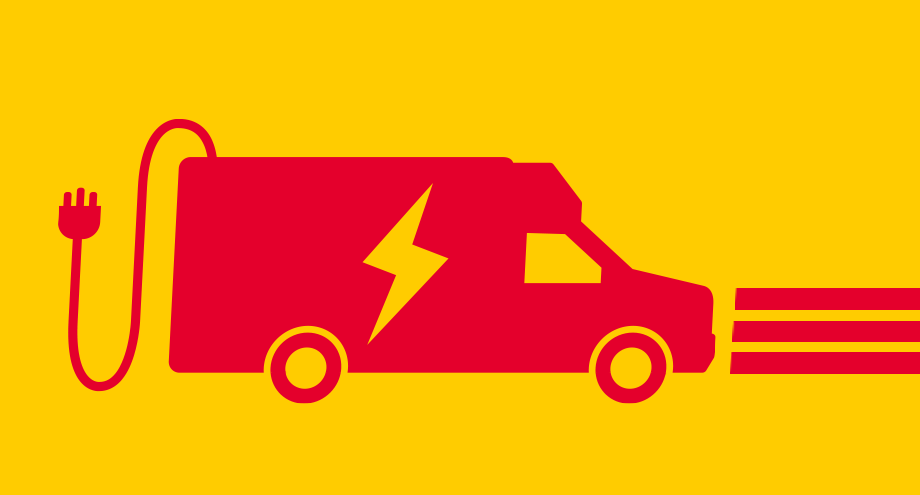 ---
Ford vans have collaborated with delivery giants DHL to jointly produce an electric Ford Transit based delivery van
StreetScooter WORK XL
The large van based primarily on the Ford Transit van is the product of collaboration from Ford vans and DHL, with the new large van designed specifically to the specification of Deutsche Post DHL. There are expected to be 150 pre-production models of the StreetScooter WORK XL in use before 2018.
The Ford vans and DHL collaboration, the WORK KL joins the WORK and WORK L electric vans built by StreetScooter at their factory in Aachen.
What do we know about the new van?
The Ford vans and DHL creation is fitted with an electric drivetrain, which is reliant on a modular battery system. This system can generate between 30kWh and 90kWh, while the new Ford vans will have a range between 50 and 125 miles, a charging capacity up to 22kWh and will take on average three hours to fully charge.
Why have Ford vans and DHL created this new van?
The new electric van has a staggering load volume of 20 cubic metres, with additional stowage space for in excess of 200 parcels. Both firms claim that this new van could save a massive five tonnes of Carbon Dioxide and 1,900 litres of diesel on a yearly basis.
The new van will initially be used to deliver parcels in Germany by Deutsche Post DHL with the plan to build 2,500 of the new Ford vans by the end of next year.
Will the new van be brought to the UK?
A UK spokeswoman for DHL has stated that: "We will put the large electric vans into operation in larger cities and will use them for parcel deliveries. We cannot tell yet where exactly." With DHL's reach being almost global and a huge focus currently being on reduced emissions in large cities, it is surely only a matter of time before these new Ford vans are taken overseas, possibly to the UK!
The unveiling of the new electric delivery van follows the news that the Royal Mail has agreed to purchase 100 Peugeot Partner L2 electric vans for deliveries in the UK.
Ford vans on finance
There remains uncertainly to whether the new electric van from Ford and DHL will come to the UK, but at Vansdirect we have a wide range of Ford vans readily available, with van leasing, contract hire and hire purchase agreements to suit your needs! From the compact and versatile Ford Transit Courier, to the UK's most popular Ford Transit Custom van to the iconic Ford Transit van, we have it covered! Interested in a new Ford vanCall us today on 0845 021 0444 or enquire online!