Ford Transit sets the bar - again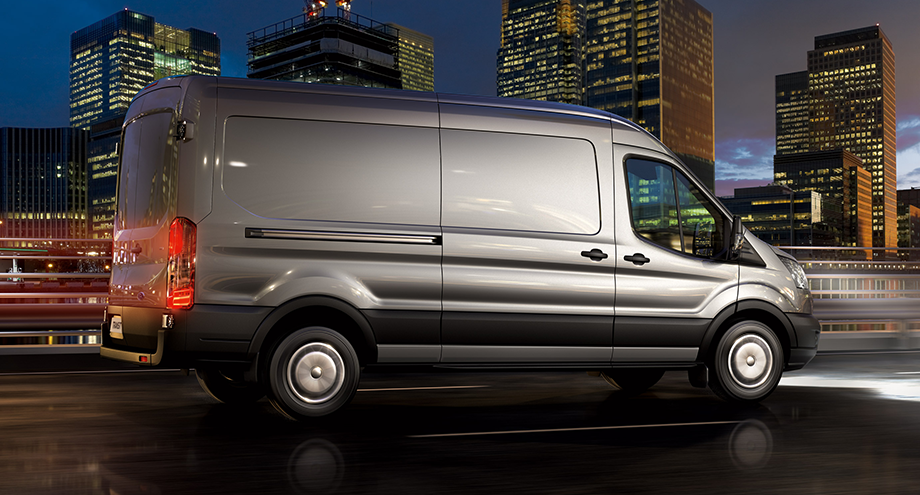 ---
Ford has topped yet another sales chart with almost 400,000 registrations of their flagship Ford Transit panel van last year. The last two years have seen Ford's market share grow from 10.8 percent to 12.9 percent in Europe as the manufacturer's builds on the Transit's 50-year pedigree.
This makes Ford the number one selling commercial vehicle brand in Europe for the first time since 1998, helped by growing demand for its expanded Transit range which now encompasses four van segments.
The Ford vans range
The compact Transit Courier, small Transit Connect and medium Transit Custom - sales of which grew 23 percent to 89,900 units year-on-year during the first three quarters of 2016 - make up the rest of the range. Sales of the traditional Transit grew 17 percent to 64,800 units during the same period.
Hans Schep, Ford of Europe's general manager for commercial vehicles, said: "Ford sold more than 247,000 commercial vehicles in the first three-quarters of 2016 - an 18.6 percent increase year-on-year - and our Transit models are the cornerstone of that success. Equipped with an all-new generation of powerful Ford EcoBlue engines, Transit and Transit Custom now offer greater load-hauling capacity alongside improved fuel-efficiency for reduced running costs."
Ford are currently enjoying worldwide success as the top seller of commercial vehicles in the US while the Transit is the best-selling nameplate in the light bus and van segment in China. The Transit also remains the UK's favourite van.
The first ever Ford Transit was built on a production line in Langley in 1965 and celebrated its 50th anniversary just last year. Since then more than eight million Transit and Transit Custom vans have been produced. If you lined those vans up end-to-end, they'd circle the entire globe! According to Ford, a new Transit is sold every three minutes.
Earlier this year the Transit range got its Euro 6 upgrade with new, efficient EcoBlue engines. As a result, fuel efficiency is improved by up to 13 percent while low-end torque is enhanced by 20 percent. Emissions are reduced - by 55 percent for Nitrogen Oxide (NOx) and 99 percent for solid particulates.
New Ford Transit vans on finance
Interested in the Transit rangeWe have a wide range in stock - call us on 0845 021 0444 or enquire online!