Five tips for de-icing your van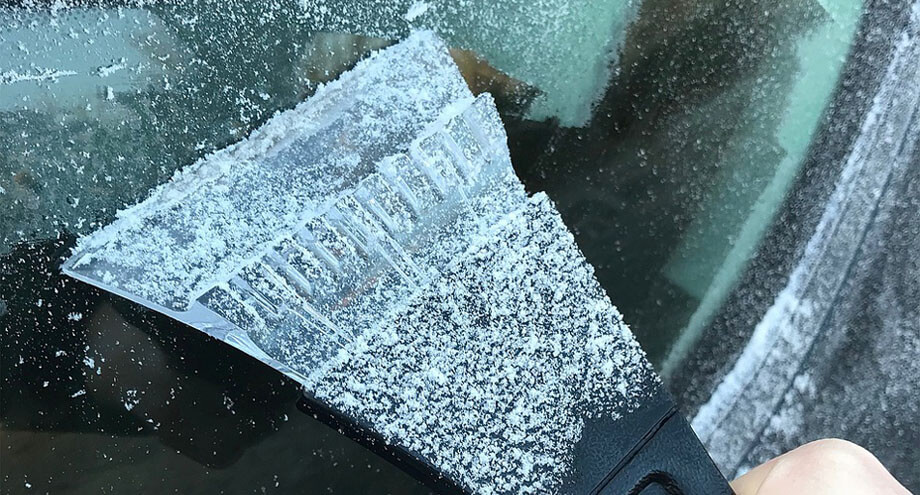 ---
Unless you park your van in a garage, you'll be more than familiar with de-icing, particularly in the recent incredibly cold conditions, however are you doing it the most effective way? Vansdirect reveals all!
De-icing your van
The roads are icy and so are your vans, time is money so you want to get moving as soon as possible, however it is incredibly dangerous to start driving until all of your windows are clear, it's also illegal. You may have also caught the story recently about a van being stolen in Billingham as the driver left the engine running to de-ice it, so it's important we know the most effective and fastest way to de-ice your van, check out our five tips below:
1. Consider a van with a 'quick clear' windscreen
Too make things as easy as possible on these particularly cold mornings, you may want to consider making your next van one with a 'quick clear' windscreen. Just touch a button and ultra-thin filaments can superheat to de-ice, de-fog and de-mist your windscreen in conjunction with de-freezing the windscreen wipers. This can work in a matter of seconds, even with sub-zero temperatures outside.
2. Scraper and de-icer still have their uses
There's no doubt you've heard some myths over the years for the best way to de-ice your screen, however it's still hard to beat a good quality scraper and a traditional can of de-icer, invest in both of these and keep them somewhere in your van. Avoid using pieces of hard cardboard or credit cards to clear your van, as this has the potential to scratch your windscreen.
3. Don't use boiling water
Keep the boiling water for tea and coffee making duties, you should never consider pouring boiling water the windows or windscreen of your van. Yes it may speed up the de-icing process but it could come at the price of a cracked windscreen.
4. Watch out for your windscreen wipers
If your van is blessed with automatic windscreen wipers, turn these off before starting your van and try to avoid leaving wipers in the middle of the windscreen if they don't self-park. As your van freezes over, so will the windscreen wipers and any sudden movements may damage your blades. Don't leave the wipers on automatic or halfway across the windscreen, on very frosty mornings consider lifting them completely off the windscreen.
5. De-misting is equally as important
Don't just think about the outside of your van, de-misting the inside of the windscreen is of equal importance as scraping off the frost. Your air con is not just for summer months, it assists in drying the air and keeping the windscreen clear. Also avoid using your hands to wipe misted up windows as this can leave smeary marks or potentially even scratch the windscreen if you're wearing jewellery.
New vans on finance
At Vansdirect, not only do we keep you up to date with all of the latest new van news and advice, we also have a massive range of brand new vans for sale and cheap van finance options including van leasing, contract hire and hire purchase. Interested? Simply fill in a contact form or call us on 0800 169 69 95 for a friendly chat regarding all of your new van needs, we also offer cars!