Five reasons you should lease your new van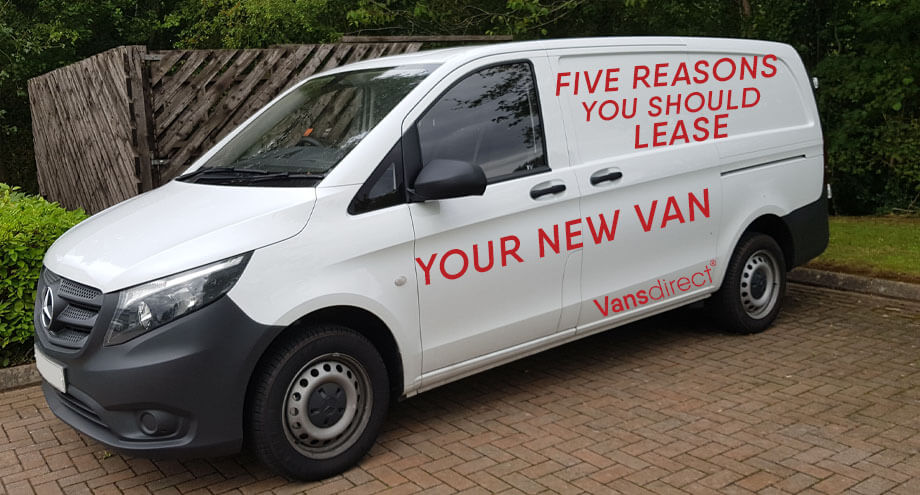 ---
You may be looking for a new van for your business, outright purchase or van hire purchase can prove a costly expenditure, particularly if you're a relatively new business. Here is where van leasing and van contact hire comes in, where you can give back or sell the van at the end of the period and can decide whether you'd be looking to buy another. Vansdirect reveals five reasons to van lease your new van.
Why you should lease your new van
1. Brand new van
One of the main reasons you should consider van leasing for your new van is that you'll get a brand new van that will work well for all of your requirements. You can choose from incredibly popular brands including Ford vans and Mercedes vans and you'll have a brand new van in no time. This can also give a more professional image of your company to clients and save the costs of repairs of used vans.
2. Spread out the cost of the new van with van leasing
If your business is relatively small then you may not have the capital available for a large initial rental or to purchase a van outright or with van hire purchase. Van leasing spreads out the cost and only pay rentals for the van in smaller monthly payments and requires a lower deposit. This will give you the ability to budget for your spending and you won't be increasing the level of debt on the business.
3. Tax advantages of leasing a new van
Frustrated by paying too much tax on your small business? When you lease your business van you can reclaim some of the VAT when it comes to the monthly rentals. To do so, your business will need to be VAT registered and you will need to only use the new van for business purposes. When completing your tax return, you are also able to claim back the cost of the van lease rentals as an expense.
4. Less stress and worry
Depending on the type of business, you may be relying on your van to keep your business running and any issues will not only affect van downtime, but also have an impact on the profits. With a van leasing agreement, you won't need to get an MOT if the van is less than three years old and it won't have been used previously so it ought to last a lot longer before requiring repair work. Your business needs a van it can rely on, this is almost guaranteed with van leasing, so you can spend your time focusing on other aspects of your business.
5. All of the Latest Technology
Technology is rapidly advancing and by opting for van leasing instead of buying a used van, you will benefit from these advances. These include more efficient models which cost less to run, improvements in infotainment and a growing number of driver assistance technologies to keep you and your van safe on the move.
Discover van leasing deals with Vansdirect
Vansdirect offers the best range of van leasing deals across a massive range of brand new vans for sale including small vans, medium vans, large vans and pickups. We also have other van finance options available including van contract hire and van hire purchase depending on your requirements. Interested? Simply fill in a contact form or call us on 0800 169 69 95 to get the ball rolling on a brand new van today!
Want to hear more from Vansdirect? We're also on Facebook and Twitter!