The Fiat Fullback Cross - No job too tough!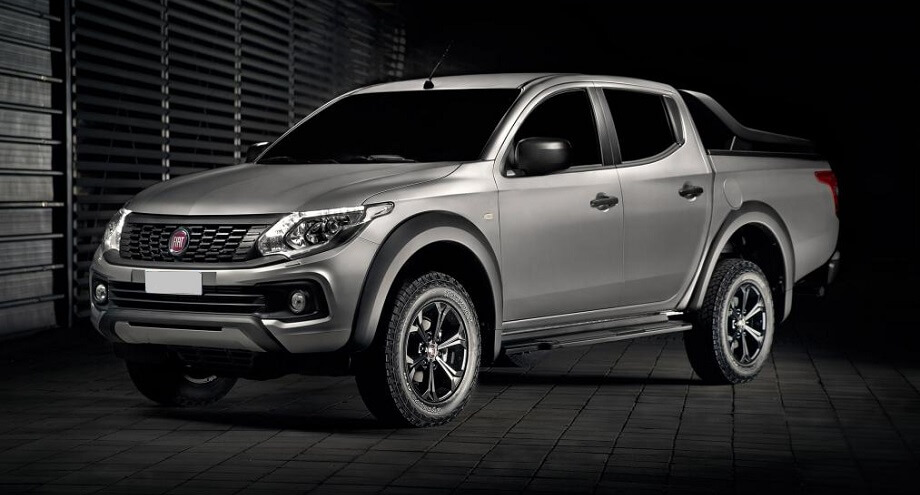 ---
Based on the Mitsubishi L200, The Fiat Fullback Cross is strong and capable of carrying out the toughest of tasks in the most challenging of conditions.
Introduction to the Fiat Fullback Cross
With the pick-up market currently soaring, there are a whole host of options of pick-up van to choose between. The Fiat Fullback is more than just an also ran in this segment and more than just a Mitsubishi with a Fiat badge; designed to take on the heftiest of tasks, the Fullback has a total loading capacity of over 4 tonnes, while being equally as effective on and off-road!
Power of the Fiat Fullback Cross
Powering the Fiat Fullback is the same 2.4 litre diesel engine found in the Mitsubishi L200, available in two outputs: 150ps or 180ps. In terms of transmission, there is a six-speed manual or five-speed manual gearbox available with the Fullback. The 150ps output delivers 380Nm of torque and has an impressive towing capacity of 2.7 tonnes when connected to a braked trailer. However the 180ps output is even more impressive: 430Nm of torque is produced, while being able to tow an incredible 3.1 tonnes when linked to a braked trailer!
Economy of the Fiat Fullback Cross
We've looked at what powers the Fiat Fullback, but does it cost an arm and a leg to run? The answer is no! Both versions (150ps and 180ps) of the pick-up deliver an impressive 40.9 mpg, this figure decreases slightly to 37.7mpg on automatic versions.
Loadspace of the Fiat Fullback Cross
The Fullback is slightly smaller than a few of its competitors in the pick-up market, however it makes up for this in terms of practicality: With a load width of 1470mm and length of 1520mm it can easily accommodate a Europallet, while your load can be secured with 6 cargo bed hooks. Load length can also be extended with the addition of a hard-top rear cover. In terms of payload, you can rely on the Fullback carrying loads up to a notable 1025kg, if you add this to the towing capacity of 3.1 tonnes you get a total loading capacity in excess of 4 tonnes!
Off-road capabilities of the Fiat Fullback Cross
The Fullback offers a comfortable and refined drive on the road, but it is off-road where the pick-up really shines, with excellent all-road capability. The rear wheel drive is assisted by three electronically controlled clutches that control the amount of torque to each wheel, to cope with treacherous conditions such as snow or heavy mud. A rugged and flexible chassis also enables the Fullback to handle the most challenging conditions with consummate ease.
Features of the Fiat Fullback Cross
The Fiat pick-up is well armed with the latest in state-of-the-art equipment, fitted as standard with:
Soft Opening Tailgate
7.1" touchscreen infotainment system
Sports bar
Moody black sports steps
Black mirrors, door handles and wheel arch extensions
17-inch wheels
Locking rear differential
Silver skidplate-effect bumper
Cruise control
Rear view camera
Dual zone climate control
Why not grab yourself a great deal on a top of the range pick-up? The Fiat Fullback Cross is currently available with a range of flexible finance options in manual and automatic, with prices from ONLY £199pcm. Or maybe there is another van you have your heart set on? We stock a wide range of makes and models including: small vans, medium vans, large vans, pick-ups and conversions. Call us NOW on 0800 169 69 95 or enquire online and we'll get back to you ASAP!