Drivers may face fines for loading Christmas trees incorrectly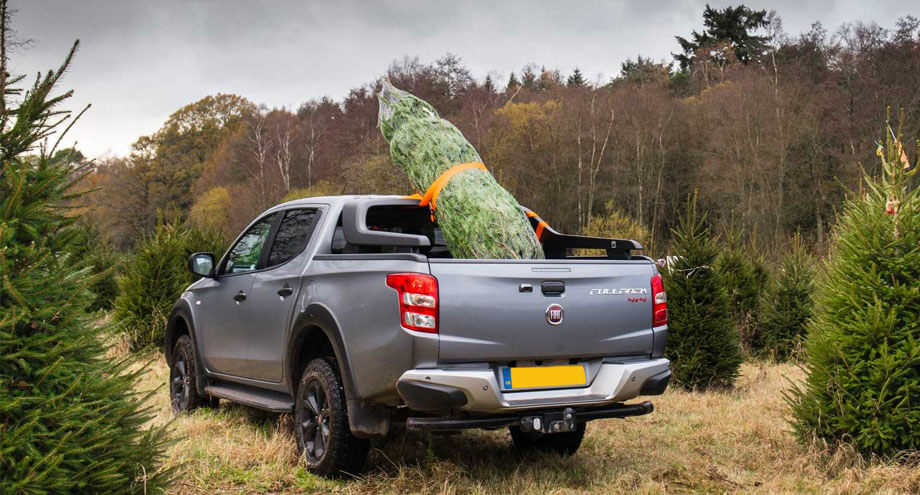 ---
A new report has claimed that as many of three quarters of drivers who planned on purchasing a real Christmas tree this year aren't aware of laws around safe loading of bulky items, Vansdirect reveals all!
Safe loading
There are around eight million real Christmas trees purchased in the UK each year and with many drivers having ceilings high enough for the largest of trees, it means that the struggle is on to fit a seven-foot tree into the boot of your daily run around.
Fiat vans surveyed 500 people regarding the area of transporting Christmas trees and the results were pretty alarming!
The results discovered by Fiat vans
The research by Fiat vans revealed that as many of three-quarters of drivers surveyed aren't aware of laws regarding safe loading, which may leave them liable to face up to three points on their driving licence and an unlimited fine.
There are no specific rules regarding the area of Christmas trees, however the Highway Code includes specific laws on the area of abnormal loads, stating: "You must secure your load and it must not stick out dangerously. Make sure any heavy or sharp objects are secured safely."
The results from the Fiat vans survey revealed the following:
Approximately 6 percent of respondents admitted to previously transporting a tree 'in a manner which may have contravened the rules of the road' by leaving the three hanging from the back of their vehicle
Approximately 25 percent admitted to just 'throwing it in the car' without any security to prevent the tree from moving around
Approximately 5 percent take the tree home on the roof of their car, regardless of whether or not their car has a roof rack
Securing your Christmas tree
The Highway Code states that while loads may overhang the rear of your vehicle, there are some stipulations. Firstly the number plate of your car or van must always be visible, so if the tree is mounted on the tailgate, you may need to invest in a supplementary plate. Loads overhanging the rear of the vehicle also have to be marked out with a reflective flag or cover. Regardless of whether the Christmas tree is on the roof of the vehicle or loaded into the rear, it must be secured properly, ratchet straps or rope are advised.
If you've got a Christmas tree bigger than your vehicle can handle, consider borrowing a larger vehicle or pick-up to take your new tree home safely.
New Fiat vans on finance
Wise research conducted by Fiat vans, they're also a wise choice for brand new vans! At Vansdirect we have a massive range of Fiat vans in stock and ready to go including the Fiat Fiorino and Fiat Fullback pick-up, with cheap van finance options including van leasing, contract hire and hire purchase. Looking for a new Fiat van? Call us on 0800 169 69 95 or simply fill in a contact form and we'll get back to you asap, we also offer cars!